When it comes to kitchen remodeling, everyone knows it's the kitchen cabinets that reveal a homeowner's personal style.
Is your client a modern contemporary or maybe they're more of a classic traditional? Or maybe a little bit of both. It's the cabinets than can help you create the look and style they want for their new kitchen.
Here at CabinetCorp, we supply wholesale cabinets to contractors so that they can complete their remodeling projects in a timely manner. Contractors choose from our variety of styles and finishes to give their customers the exact look they want.
As you work with your clients on planning their next kitchen, here are four steps to showcasing your client's style through kitchen cabinets.
Cabinet Quality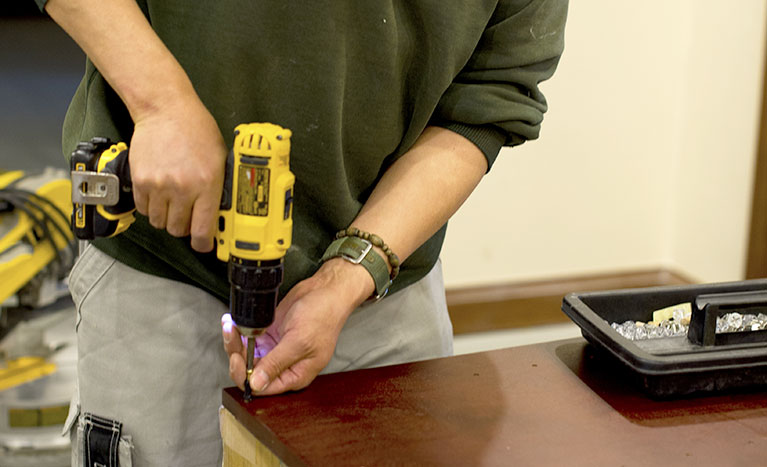 For lasting appeal, choose quality kitchen cabinets. All of CabinetCorp cabinets are made of solid birch hardwood and furniture grade plywood, complete with thick and sturdy panels and shelving. All of the cabinet frames, drawer fronts and doors are also made from solid birch hardwood and the cabinet carcass is made of high quality plywood or combo core. As a contractor, you will appreciate that all cabinet drawers are dove tailed drawers, providing strength and a luxury look, without any additional cost.
Cabinet Style
With five styles and 11 colors to choose from, your clients are sure to be excited about all their options. Going for a modern look? Go with our Shaker style in Espresso, Jet, Sandstone or White. Your clients will love the contemporary styling and clean lines. For a more traditional look, consider Cambridge Antique White, Cherry or Sable or the Manchester Cherry. To give your clients an actual feel for these cabinets, consider ordering door samples.
Cabinet Color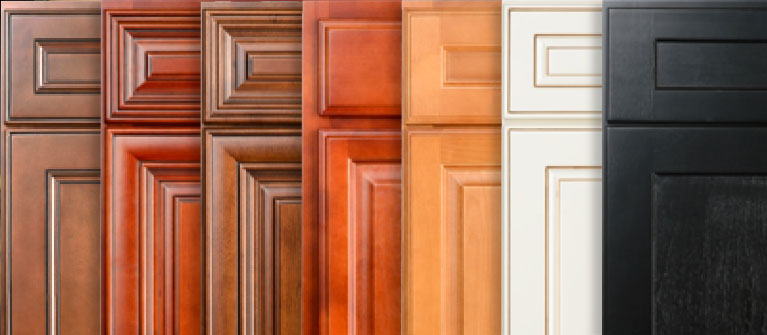 White continues to be popular for kitchen cabinets and it is available in all of the styles we offer. Color trends come and go but white continues to stay on top, offering both a modern and traditional look. For modern and sleek styling, many homeowners today are going for black, like our Java, or dark brown, like our Espresso. And of course there will always be room in many kitchens for the traditional look of cherry, available in both Cambridge  and Manchester styles. If you like two colors, consider the majority of cabinetry in one color, such as white, and perhaps a kitchen island in another color, like our rich cherry, or the more neutral Shaker Sandstone or Sunderland Tan. This is a popular trend for kitchen cabinets.
Cabinet Functionality
You want to help your clients get the most from their cabinetry and this is where hidden functionality comes in. Consider the updated features of roll-out shelving and vertical spice drawers for ease and convenience. Think floor-to-ceiling cabinets and corner cabinets to make the most of existing space. And to keep up with today's trends, think cabinet wine racks and stem glass holders. Customize the kitchen cabinets with accessories like open shelving, fluted decorative legs, arched valances and molding.
Keep these in mind as you work with your clients on getting the desired style and feel for their next kitchen remodeling project. We enjoy working with contractors to supply discount cabinets quickly for their new construction and remodeling projects.
Did you find these tips helpful? What other remodeling tips or kitchen cabinet questions do you have? Please contact us or reach out to us on any of our social channels. Want to share this story? We've got the tweet ready for you.
Appliances are nice, but it's the #kitchen #cabinets that showcase your style: http://t.co/fmxUVkWoHj

— CabinetCorp (@CabinetCorp) June 12, 2014
Connect with us on: