Want to make the most of your kitchen cabinets? Of course you do. It's something we all want.
As a supplier of wholesale cabinets to contractors, CabinetCorp can certainly appreciate the beauty of cabinets in any room of the house. However, we all know that cabinets have work to do in the kitchen. They must not only be attractive and aesthetically pleasing, but they have to be fully functional as well.
A challenge for any contractor and designer is making the most of the space he or she has to work with when planning for kitchen cabinets.  Since most homeowners want as much storage space as possible, you have to look at every inch of wall and floor space.
We love helping contractors with cabinets. That's why we've compiled this list of five ways to get more storage from your kitchen cabinets.
Kitchen Island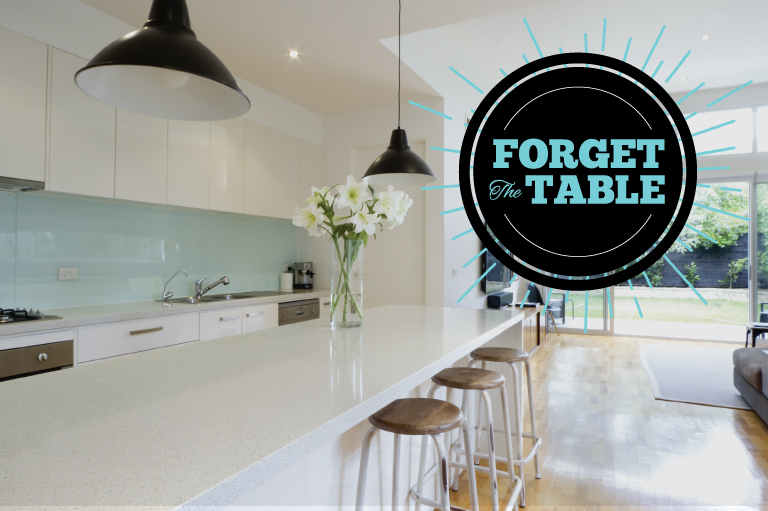 Forget the table in your eat-in kitchen and instead go for a large kitchen island. Think cabinets on one side of the island with an extended countertop that provides seating on the other. Now that's multifunctional and a great use of space.
Tall Upper Cabinets
Nothing dates a kitchen like the wasted space above the wall cabinets. Who needs baskets and artificial greenery when you could be utilizing that space for cabinet storage? Choose the tallest upper kitchen cabinets you can get to make the most of your space. Our wall cabinets come in 30-inch, 36-inch and 42-inch sizes, allowing you to go as high as your ceiling allows. If it's too tall for a client, suggest a small kitchen step ladder that will bring it within reach.
Cabinet Accessories
These days, a kitchen is just not a real kitchen without cabinet accessories. Get the pullouts that offer easy access to what's inside, as well as the vertical spice drawer pullouts that everyone is raving about. Consider more drawers in bottom cabinets, like our 36-inch wide size, which offer more compartmentalized storage. Also consider lazy Susan corner cabinets.
Floor to Ceiling Kitchen Cabinets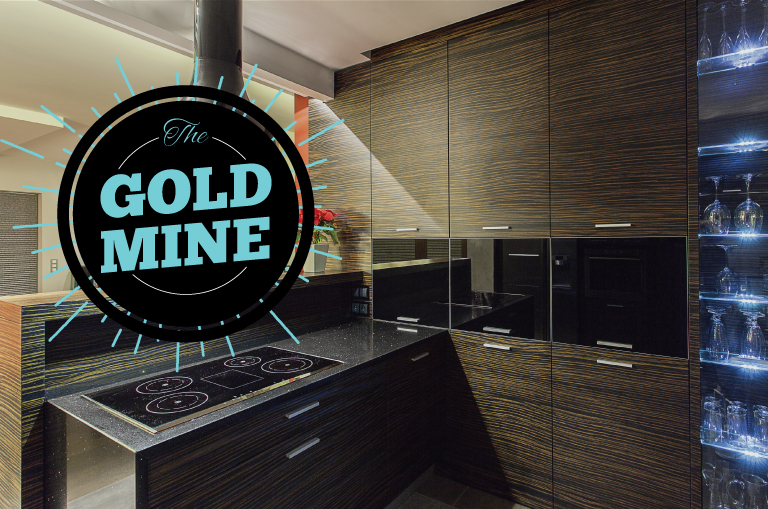 Look for an empty wall in the kitchen, which could be a gold mine for cabinet storage. Imagine your client's delight when you suggest a wall of kitchen cabinets from floor to ceiling. Just thinking of the storage possibilities is sure to make them smile. It's a great way to make the most of your available space.
Tall Pantry Cabinets
If space is particularly tight, consider a tall pantry cabinet.  With two- and four-door models that go up to 96 inches in height, you can store almost all your food items, which frees up room in your other cabinets for everything else. This works especially well for kitchens that don't offer as much wall space for upper cabinets.
What do you think about these ideas? Have you suggested these for your clients? We are an online source for discount cabinets quickly shipped to contractors. If you have any questions, contact us or reach out to us on any of our social channels. Want to share this article? We've got the tweet ready for you.
5 ways to get the most #storage from your #kitchen #cabinets http://t.co/BgzAwyx0l5 #remodeling

— CabinetCorp (@CabinetCorp) June 19, 2014
Connect with us on: