Having made it to CabinetCorp.com, you've found the right place for wholesale cabinets for contractors. But now you're looking for lighting options for that kitchen remodeling project.
We love helping contractors with wholesale cabinets and all aspects of kitchen remodeling. That's why we've compiled this guide to kitchen lighting for contractors and for regular readers of this blog. We'll share the three main types of lighting for kitchens and the purposes they serve. As it is with kitchen cabinets, lighting must not only look great, but be perfectly functional, too.
Basic Lighting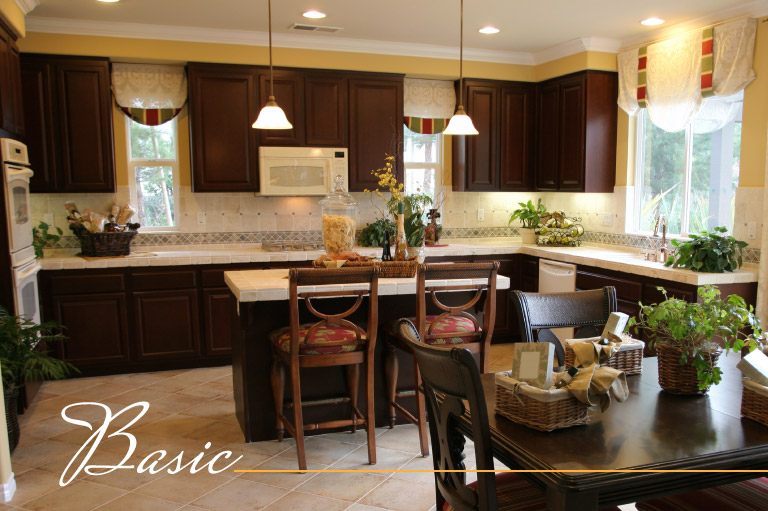 As its name implies, basic lighting is the general lighting in the kitchen. It provides the overall lighting for the room and is often located in the center of the room. This can be recessed lighting, a large pendant or even a chandelier to ramp up the style factor. Consider this the lighting foundation for your kitchen remodeling. But now it's time to think about layering in some additional lighting.
Task Lighting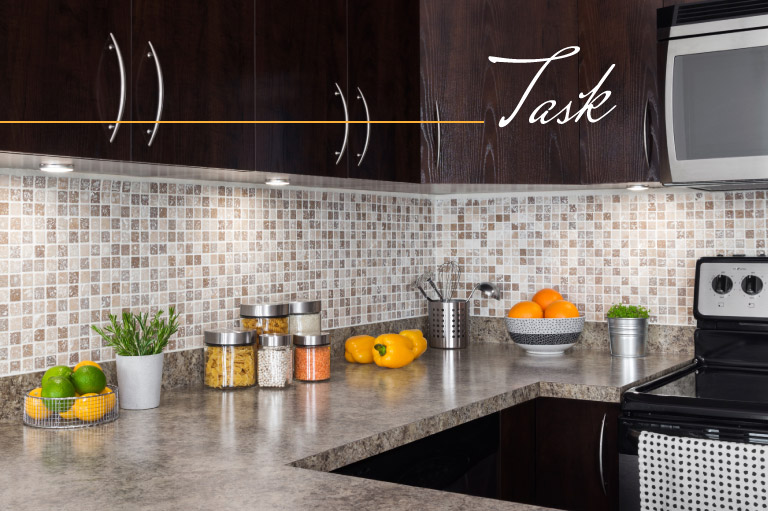 A great example of task lighting is the popular under-the-cabinet lighting. This is lighting that is mounted beneath your upper wall cabinets, shining down on your countertop below. This provides great lighting for meal preparation tasks performed on the countertops. Another popular placement is over the kitchen sink, where so many kitchen tasks are performed. Task lighting is a must in the kitchen.
Accent Lighting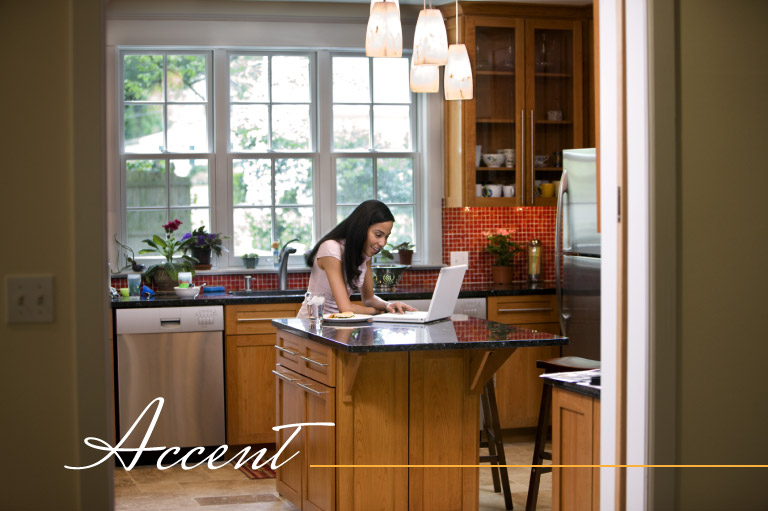 With accent lighting, you're creating a focal point in your kitchen, drawing the eye to a particular object, perhaps art work or a special plate collection, or architectural features like an arch or a coffered ceiling with its grid of beams. Think of a trio of colorful pendant lights or two larger hanging lamp shades over an island or bar. Or maybe it's a nice lamp on a small kitchen desk area. This can add a nice layer of style and panache into your design.
What about you? What kinds of kitchen lighting options are popular with your customers? Did you find this article helpful? As you prepare for kitchen remodeling, please contact us if you have any questions about wholesale cabinets, cabinet accessories, kitchen design and ordering discount cabinets online. We'd be happy to talk cabinets with you. Want to share this article? We've got the tweet ready for you.
You've found the right #cabinets. Now here's your guide to #lighting for #kitchen #remodeling: http://t.co/2dWmxaIZPi

— CabinetCorp (@CabinetCorp) June 26, 2014
Connect with us on: