2014 will go down in history as the year of the kitchen upgrade. New technologically driven appliances have taken the kitchen world by storm. But 2014 is not all about the smart appliance. There are several hot new kitchen trends that contractors and home owners alike need to be made aware of.
Here at CabinetCorp, we offer quality, wholesale cabinets that are shipped quickly to contractors. We know those who work in the home remodeling industry like to keep up with the current trends. That's why we've compiled this list of current kitchen trends.
Consider these five kitchens trends for 2014 as you work with clients:
Efficient Cabinet Space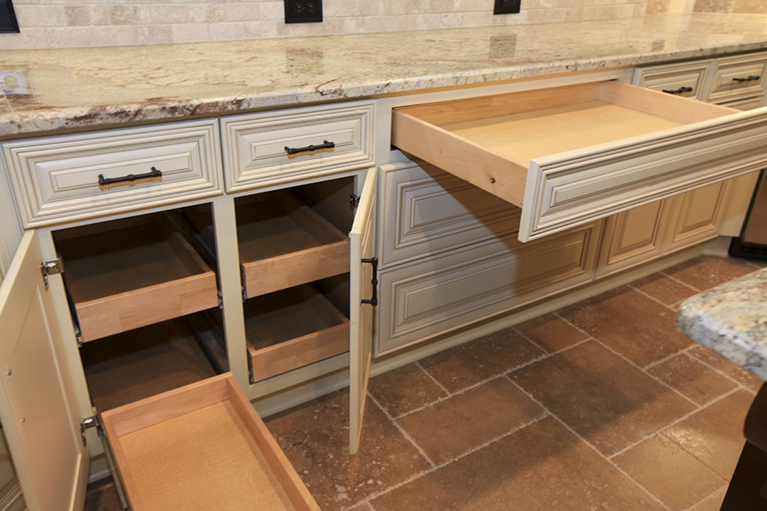 Many years ago, kitchen cabinets did not have nearly the built-in complexity that the cabinets of today may have. According to Better Homes and Gardens, "Now storage options are plentiful, including pullout trays, bread boxes, and narrow spaces that would otherwise have false cabinet fronts utilized as customized spots for pans such as cookie sheets and muffin tins." From pullouts to spice racks, wine racks and end shelves, CabinetCorp offers these and other accessories to help you maximize your cabinet space.
Copper Is Everywhere
Copper as a commodity has gone up quite a bit this year. The trend to incorporate it into your modern kitchen has also soared. It's being used in everything from light fixtures, sinks, faucets, stoves and even something like backsplash tiles. It's definitely one of the hot kitchen trends. Renovation Boot Camp, a design and remodeling firm, has recognized this trend saying "copper is a material that ages gracefully and conveys a low key luxury in smooth or hammered finishes, from bright to dark in color".
Luxurious Affordable Countertops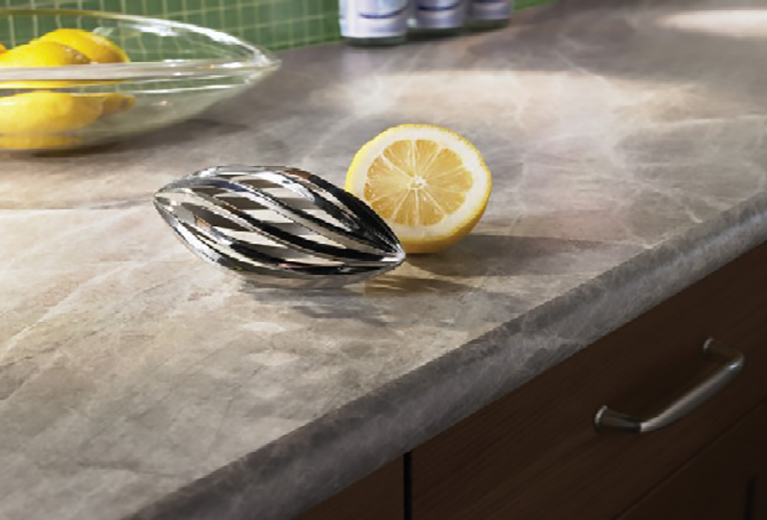 Yahoo Homes reports on this kitchen trend: Countertops can be a very expensive portion of your kitchen entourage. Lucky for you there are several kitchen countertop manufacturers that understand homeowners want the look of granite, stone, and marble without the hefty price tag. Formica Corporation has created the 180fx laminate countertop surface. "A revolution in surfacing with true-to-scale granite patterns that offer visual drama unmatched by any other laminate. New sophisticated patterns focus on a neutral palette – versatile enough to pair with any interior design concept." So don't think the kitchen remodel you want is out of reach. It may be possible thanks to these new patterns!
Aging in Place Design
In the United States, seniors make up the fastest-growing age demographic. According to the Center for Disease Control (CDC), falls are the leading cause of injurious death among older adults. The CDC defines "aging in place" as "the ability to live in one's own home and community safely, independently and comfortably, regardless of age, income or ability level."
The name of the game for aging in place is fall prevention. Having rails around, avoiding loose rugs, and having things in an easy-to-access space are just some of the things you can do for you or your aging loved one. Renovation Boot Camp brings up some good ideas suggesting "Fitting the interior of cabinets with accessories like pull out waste bins, shelves and pantries, toe kick step ladders, and upper cabinet shelves that can be pulled down for easy reach." Check out our Shop Cabinets tab to see accessories like pullout shelving and more as part of these hot kitchen trends.
Floor-to-Ceiling Cabinetry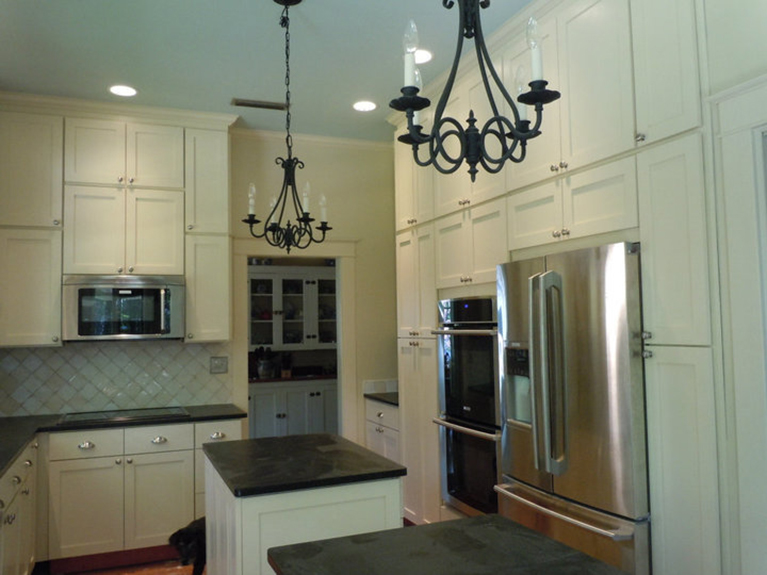 These spacious beauties can help store just about anything. As Better Homes puts it "This feature is often seen along with other kitchen trends, such as open cabinetry and oversized windows." They really are a classy and beautiful addition to your 2014 kitchen. We couldn't agree more. Not only is this a great look but it also maximizes your kitchen space. We are sure you'd agree that you can't have too much cabinetry.
What do you think about these kitchen trends? Are they popular with your clients? If you have questions about wholesale cabinets, please contact us or reach out to us any of our social channels. We would love to hear from you. Want to share this article? We've got the tweet ready for you.
Copper, pullouts and more. Incorporate these hot #kitchen trends into your #remodeling projects. http://t.co/UCoNu7FSRW

— CabinetCorp (@CabinetCorp) May 22, 2014
Connect with us on: