ALL VERIFIED
TrustPilot Reviews
Imran Meghji
July 15, 2020.
Thanks Kyle Johnson for the incredible help! Kyle Johnson helped us with our kitchen renovation design. He is an absolute wizard with the 3D software and really know his stuff. Thanks Kyle for helping us visualize what we want and need based on functionality, design & space!
Greg Martin
September 25, 2018.
Great business partner!! Been using Cab Corp cabinets for a couple years now. Excellent built cabinet. I use the flat pack non-assembled mostly for unbeatable delivery time. This helps to keep us on schedule. Quality is excellent. NOt one customer issue with the quality of cabs. Customer service has been superb. Can say enough about their efforts to help me when I make a mistake or have a question about a cabinet.
Very cooperative people to work with good experience.....
Customer- D'Angela
May 19, 2018.
I highly would recommend this company!! I would recommend this company to anyone! Staff and management were very helpful & attentive. I will definitely utilize their services again!
Would be better if they communicate when the delivery was going to be there and not just show up
Best price for the qualitybest price for the quality Best price for the quality. I compared several companies and this was the best pricing and quality. Other competitors soft close cabinets did not glide smoothly like these. Getting the original estimate was a bit slow and tedious. However, I found that the same for all the companies I visited. My advice is to utilize email and be specific with your questions. The manager, Todd, is very responsive to any questions or concerns. Kitchen remodels are big projects. For me, I'm glad I picked this company. I love my cabinets!
Excellent service, all my orders arrived without damage. Cabinet assembly is very accurate.
ALL VERIFIED
Facebook Reviews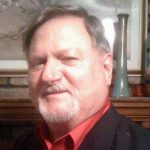 We have become VIP Dealer because their cabinets are high quality pre finsihed all wood box and frame construction.


Verified Facebook Review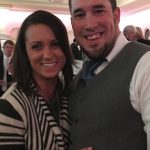 We use these cabinets in lots of our projects and I even put them in my own personal kitchen. We hope to continue our relationship with Cabinet Corp well into the future! Upwards and Onwards!


Verified Facebook Review