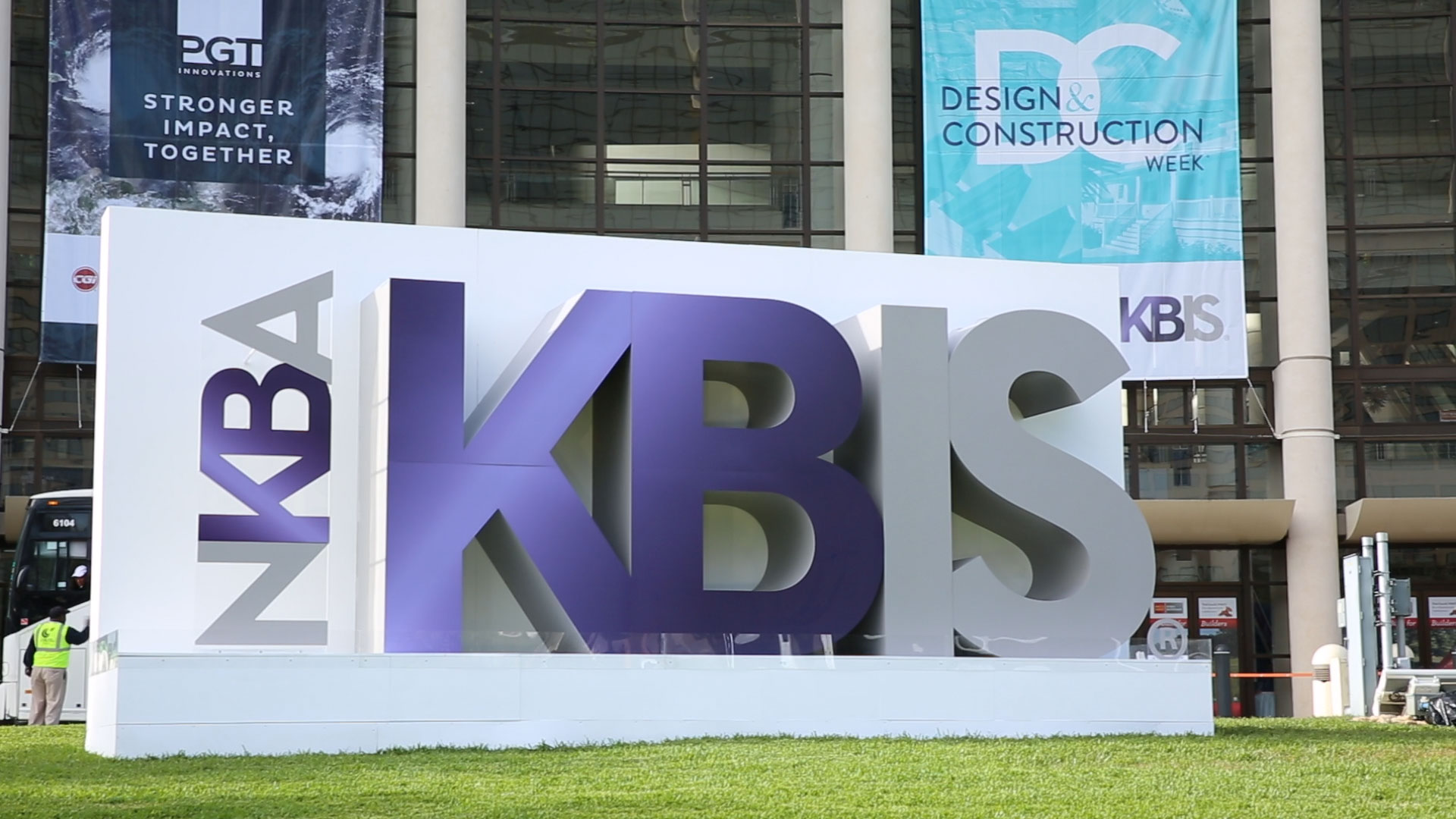 When you're looking at styling your kitchen, colors are something to keep in mind. They can lift up space, create more room, add some character and change the ambiance of your entire house. That's why it's probably a good idea to figure out what the 2018 kitchen trend in the market is before you decide on anything after the new year.
The Kitchen and Bath Industry Show (KBIS), along with the National Kitchen and Bath Association (NKBA) is an inspiring, interactive platform that showcases the latest industry products, trends and technologies. KBIS has been happening for over 50 years now and has been at the forefront of kitchen and bath design for all those years. KBIS hosts over 600 leading brands in the kitchen and bath industry, including over 100 brand new companies, spanning across two halls. This will help you find the latest industry designs, products and technology. This is an event that offers an interactive look at the top brands, compares them and also gives voice to the people behind these designs. The following 2018 kitchen trend options are from the KBIS show this year.
A Spectrum Of Choice

Earlier, kitchens were just at the back of the house and only meant for food to be cooked in. It wasn't a part of entertaining or gathering. But things have changed drastically and now, a kitchen defines a home as much as any other part of it.
When it comes to choosing a color for your kitchen, there are far too many options. A random pick of color will not enhance your kitchen but, a well-thought-out one can really transform it. Most kitchens these days are in white or neutral colors. These colors are traditional, timeless and will give your kitchen a classic (albeit normal) look.
But if you've got a dark, experimental side to you, it's time you show everyone just who that is, through your kitchen walls. Dark shades are in this year and they are really changing the way kitchens are designed and being looked at. Moody, dramatic and regal all at once, shades of black, and purple are the latest looks for your kitchen.
Other trendy color choices range from natural neutrals, oak, petrol-green and charcoal (with black accents) to sage, the upcoming exotic shades (with the orange-dominated palette becoming a key color selection) and vibrant, bold color choices like navy-blue or dark, intense tonalities.
Two-Toned Is 2018 Kitchen Trend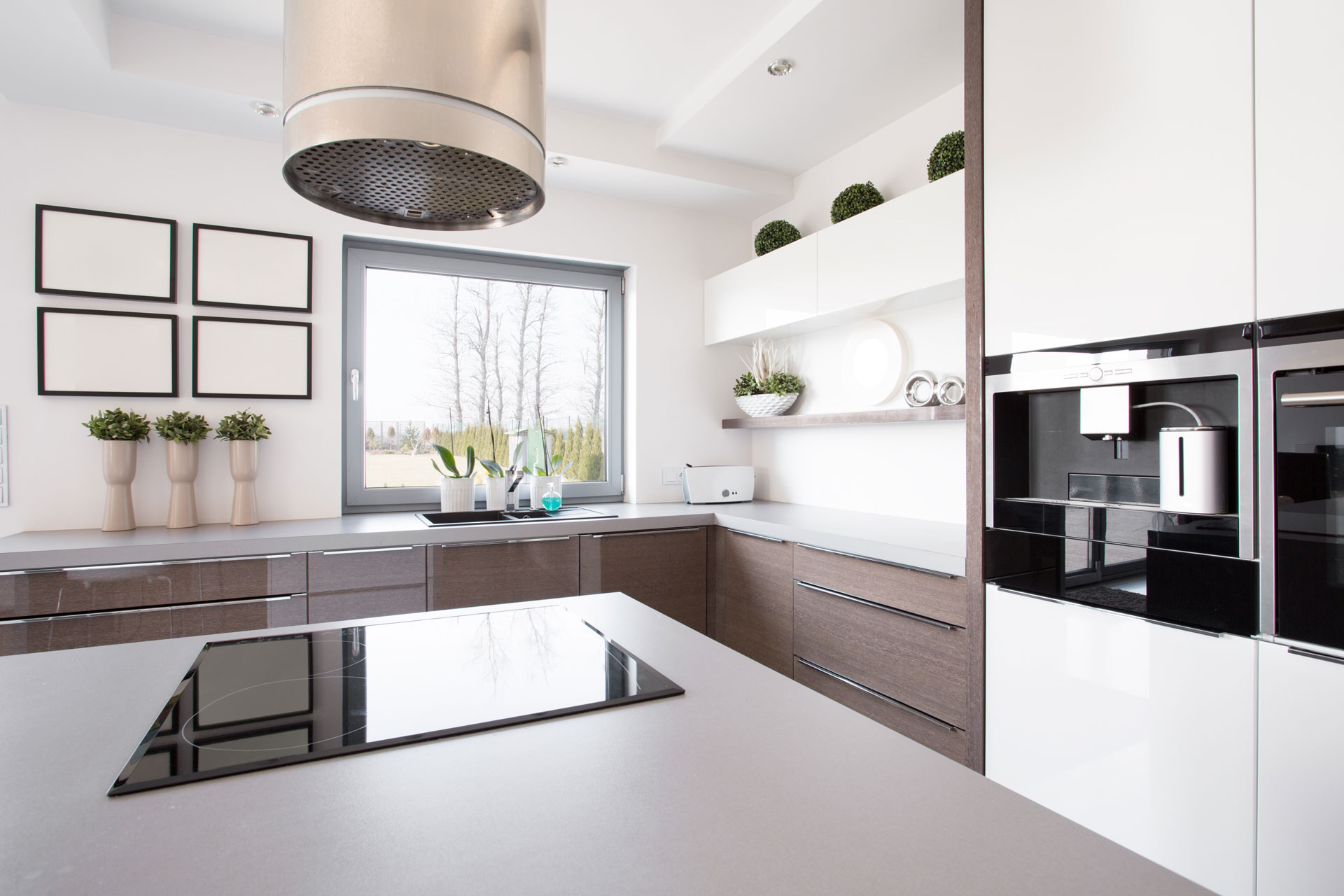 Well, designing a kitchen isn't just picking one color but also seeing how it looks within the bigger picture of your home. For this year, two-toned kitchens are in fashion, and so, it's wise to look at what two colors are classic or make for an exotic combination before going ahead with them. The conventional way of formulating color schemes for kitchens typically involve two contrasting hues, wherein you choose a dark color to accompany a light one. If the countertops are dark, you choose light cabinets and vice versa.
But the numbers and market insights indicate that two-toned colors will continue to be the hottest kitchen cabinet color trend in 2018. By combining contrasting colors for kitchen cabinets, you can add depth and dimension to space. You could go with classics like white and blue, yellow and green or try out some other new combinations. When you're choosing two-tone kitchens, frameless cabinets could be a great option too. These cabinets offer more space, are trendy, and will go great with a contemporary kitchen.
Going Natural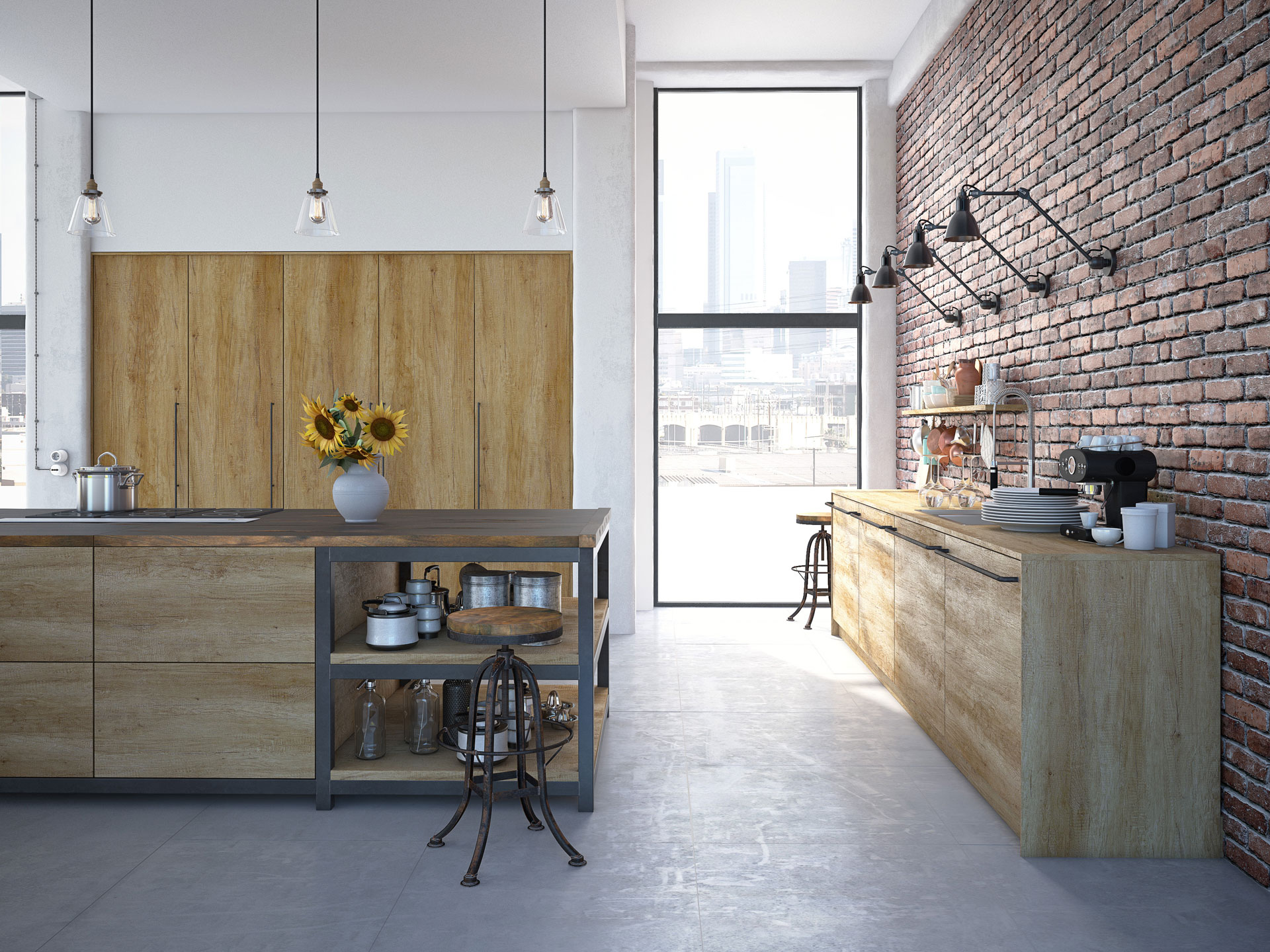 The other thing that's really popular in the kitchen this year is using natural colors like clay, copper, gold, henna, and ginger. These earthy shades are becoming a hot choice selection for next season. Terracotta and green colors, that blend seamlessly with the natural space, are also popular choices. These colors are raw, earthen and look very rustic in kitchens that have a splash of nature. It gives your home a timeless look, with a contemporary touch.
For example, a saffron yellow kitchen island with muted grays is a great combination. Rustic, urban kitchens with modern industrial light fixtures, barnyard doors and distressed wood-finish cabinets are also among the latest styles for kitchens. You can mix up the rustic with modernistic elements like chandeliers, Tuscan lamps and so on to make it more personalized.
Watch The Shows To Catch The Trends
To make sure you've got the right style and color combination for your kitchen, take a look at the different kitchen and bath shows that showcase the 2018 kitchen trend and designs. This will give you an idea of what's on the market and what you can get for your money.
Once, you're better informed, make a choice based on what is closest to your heart. With much work and dedication, your kitchen will look brand new and inviting, and become a great place to entertain family and friends.