Recent surveys by Houzz reveal that more than 90% of homeowners incorporate some form of sustainability into their kitchen renovations. Popular choices for sustainable kitchen renovations include LED bulbs, energy-efficient appliances, new windows, water-efficient fixtures, and chemical-free flooring. Many of these improvements can help you conserve energy and resources – and even save you money in the long run.
At CabinetCorp, we understand that many homeowners prioritize sustainability as they plan to update their space. That's why we offer a range of options to help kitchen contractors achieve an eco-friendly kitchen remodel for their clients.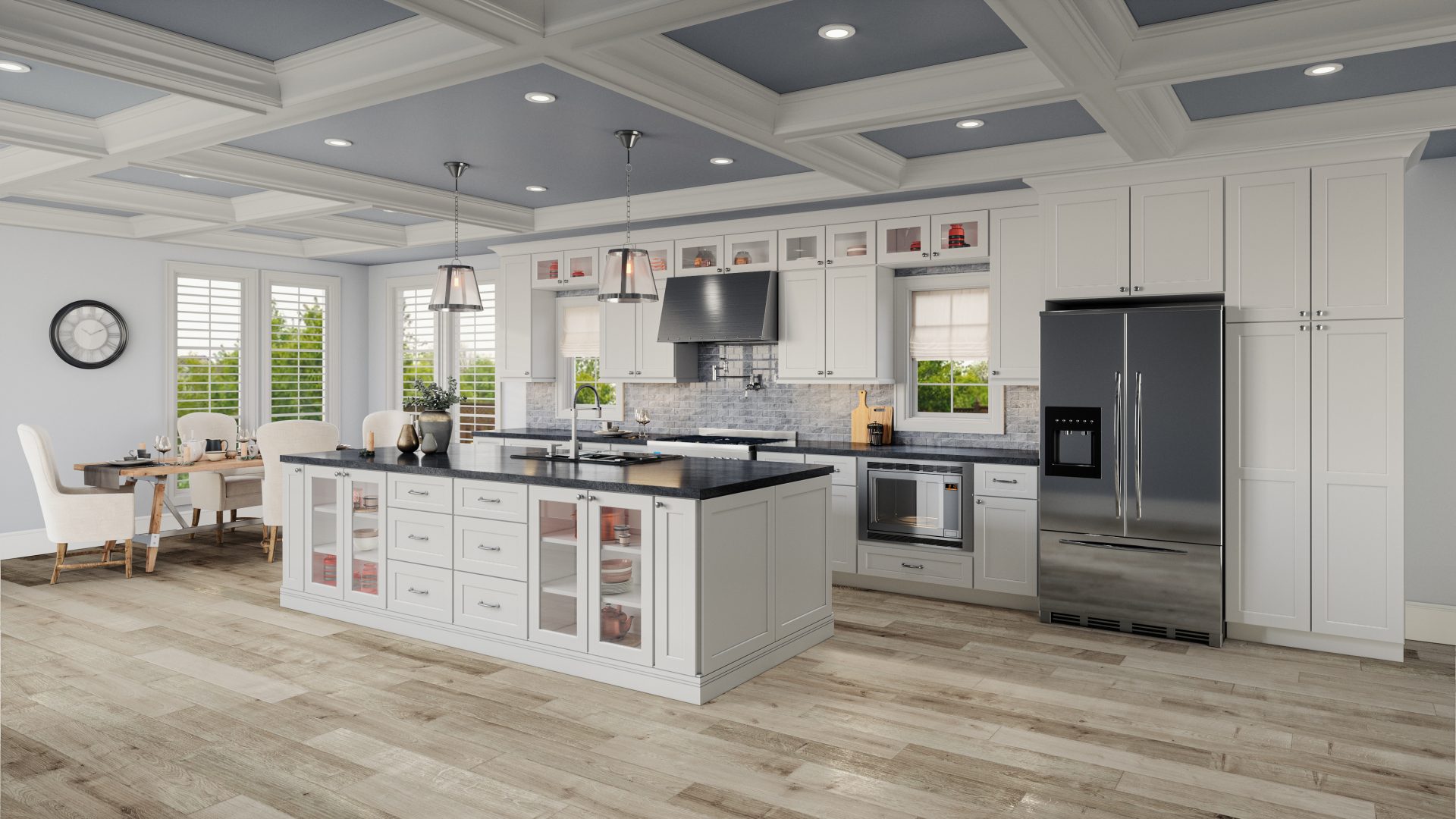 We can help you design a timeless kitchen for your clients that features materials and finishes that will last for many years. You can deliver your client's dream kitchen, help them live a more environmentally conscious lifestyle, and reduce their carbon footprint.
We believe in providing sustainable alternatives for every budget, so homeowners can feel good about the choices they make for their homes. Our expert team can walk you through every step to select durable, eco-friendly materials and fixtures to create a space that fits your client's lifestyle and budget.
Benefits of sustainable kitchen renovations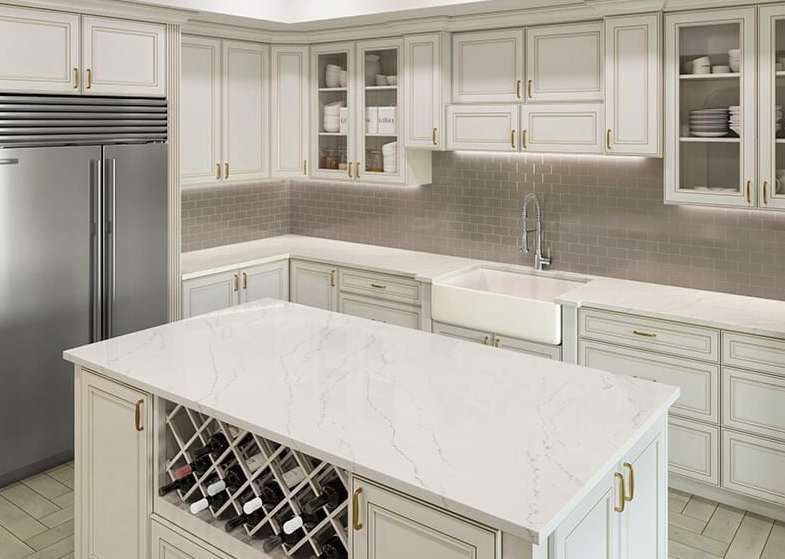 When homeowners invest in eco-friendly materials, they can reduce their household's environmental impact and save money in the long run. These kitchen renovations can help them increase the efficiency of their space, reduce waste, and save energy thanks to eco-friendly building materials and energy-efficient appliances.
Eco-friendly kitchen renovations are kinder to the environment than many conventional renovations and can add value to the home. Homeowners who invest in quality materials built to last can enjoy a beautiful kitchen for years while also increasing the resale value of their homes.
They'll also enjoy a healthier kitchen environment when they choose sustainable materials for their renovation. Eco-friendly materials such as chemical-free flooring are free from toxins, allergens, and pollutants that may cause serious health problems.
Three tips for sustainable kitchen renovations
1.Choose sustainability when possible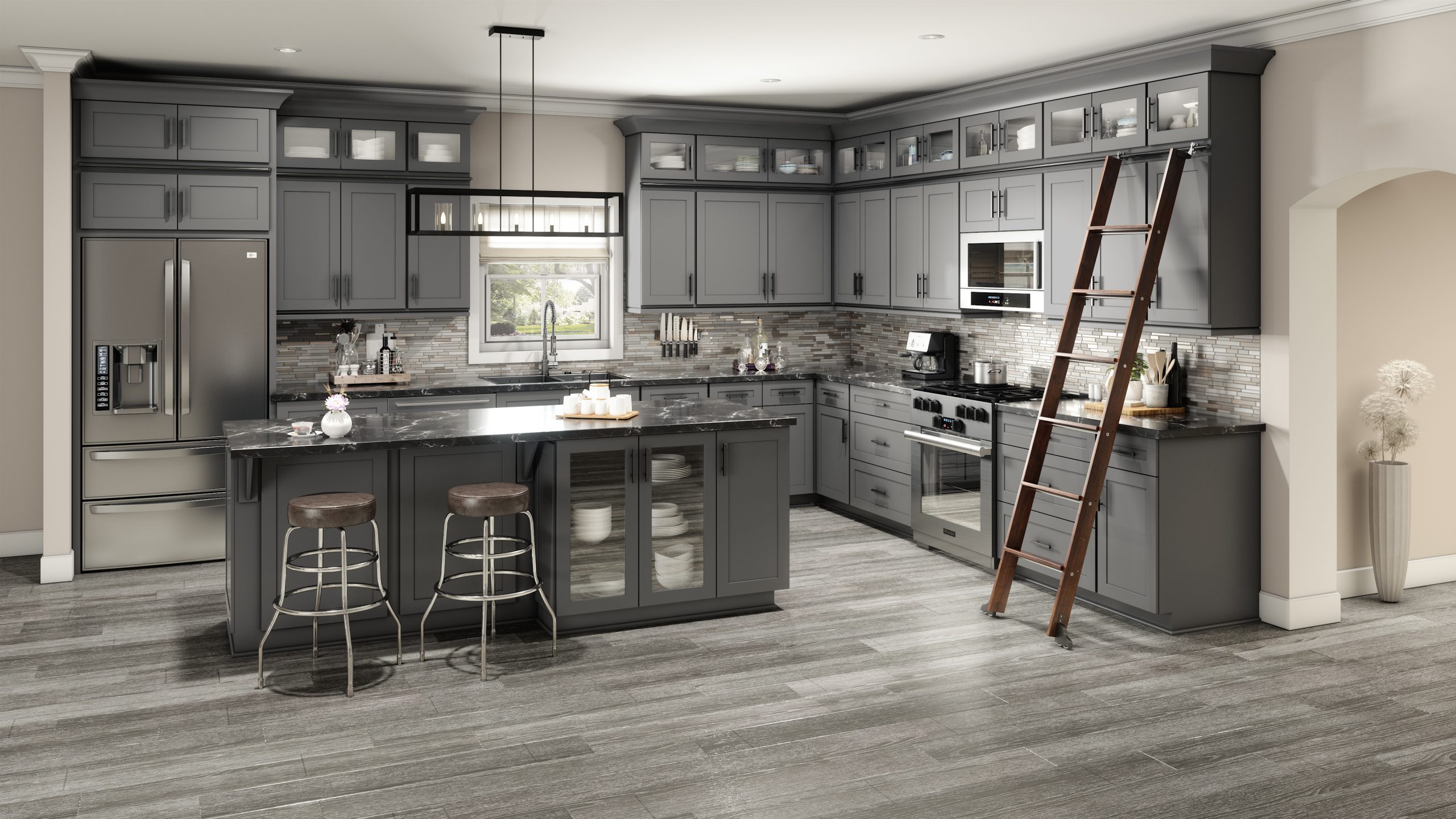 When selecting upgraded items for a kitchen renovation, thinking about the longevity of the items is essential. Choose long-lasting products like LED bulbs, energy-efficient appliances, new windows, water-efficient fixtures, durable countertops, and chemical-free flooring when possible. LED bulbs are the most popular upgrade at 65% of the survey respondents, followed by energy-efficient appliances at 61%, water-efficient fixtures at 34%, and energy-efficient windows at 27%.
Additionally, durable countertop choices like quartz are long-lasting and provide timeless beauty, and chemical-free flooring is a must. By choosing a long-lasting countertop, homeowners are not filling landfills with old pieces or using natural resources to create new countertops every five years. With chemical-free flooring, your clients can rest assured that their home is safe for pets and people. Greenguard-certified Stone Plastic Composite (SPC) flooring is phthalate- and chemical-free, so it has low chemical emissions and is fire-resistant, antimicrobial, recyclable, and radiant-heat approved. Homeowners won't have to worry about harmful chemicals from this type of flooring in the air or floor.
Green-certified SPC floors are also designed to last for years with minimal maintenance required. This means they'll look great while still doing their part to reduce your client's carbon footprint – all without breaking the bank. Plus, they're scratch resistant, so they won't damage easily – even if active pets or kids run around the house.
2. Select timeless design choices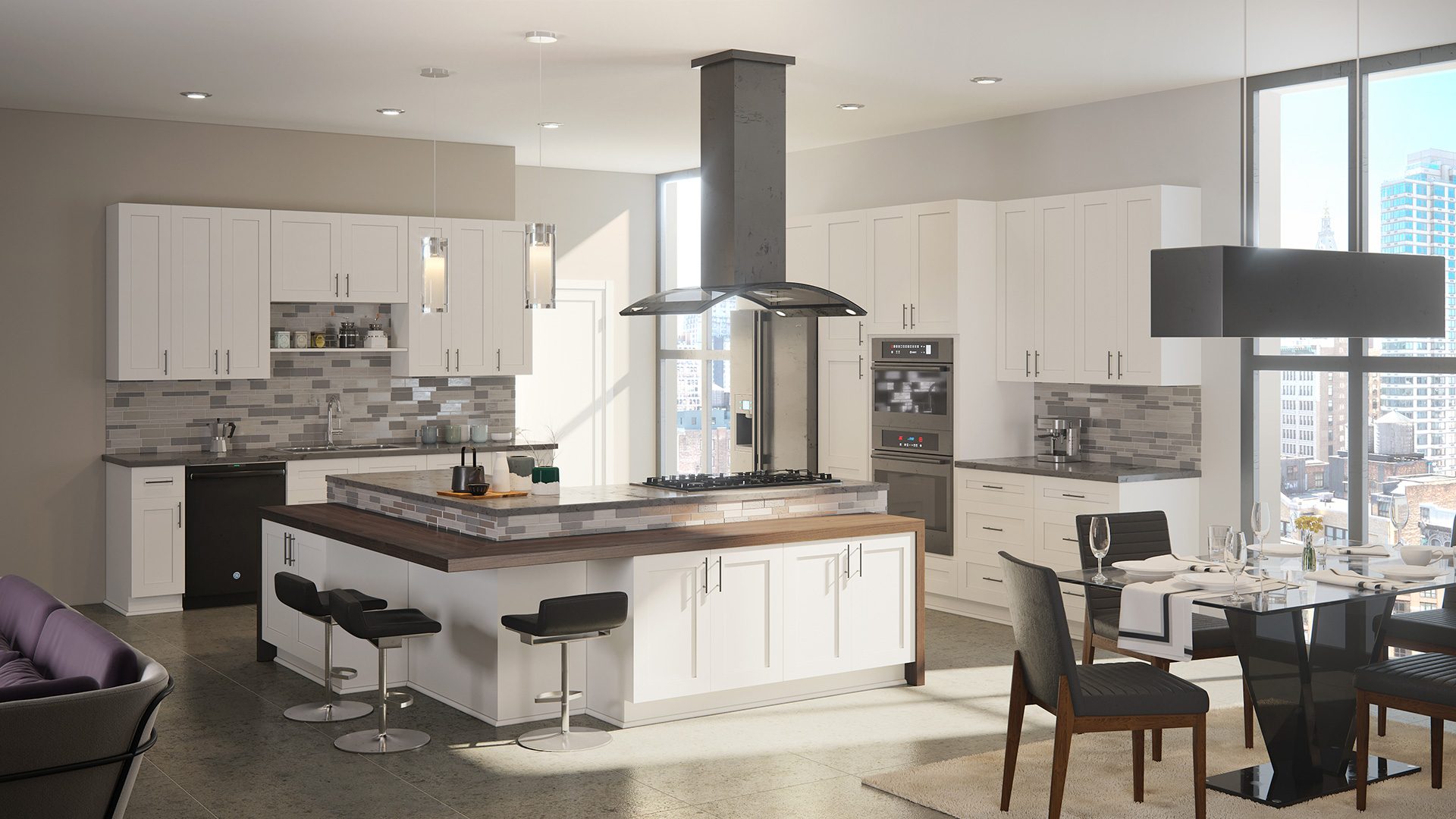 Nearly half of the homeowners select timeless designs as a sustainable choice when they make their renovation plans (47%).
Regarding timeless kitchen designs, Shaker cabinets are a top choice for homeowners. This classic style exudes simplicity and elegance. Shaker cabinets reflect a traditional aesthetic and offer homeowners important versatility because they blend well into any contemporary design. CabinetCorp's Shaker cabinets are made from high-quality materials lasting 20–30 years, making them a great choice for any kitchen renovation.
In addition to their timeless style, shaker cabinets come in various colors and finishes that will add character and charm to your client's kitchen. From classic white to stained wood hues, you can find the perfect shade of Shaker cabinet to fit your client's desired look. Whether your client is aiming for a modern country vibe or an airy farmhouse look, these timeless cabinets will give their space a touch of sophistication that won't go out of style.
Shaker cabinets can be customized to meet your client's needs and specifications. With adjustable shelving, pull-out drawers, and other features such as corner shelves or lazy susans, you can create an organized and efficient storage system that works well for their lifestyle.
3. Recommend cost-effective renovations that last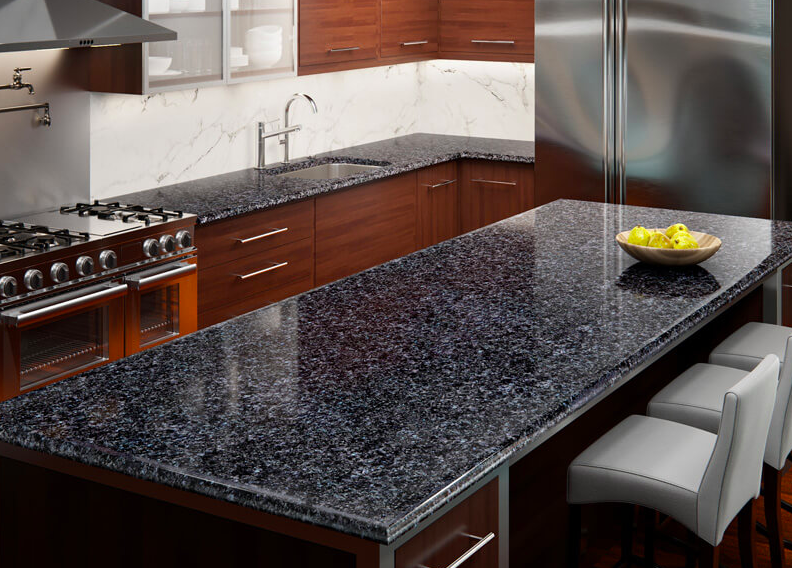 Homeowners are looking for sustainable kitchen renovations but continue to demand cost-effectiveness. At CabinetCorp, our expert kitchen designers will help you transform your client's kitchen into a space that works for them. We'll help you maximize the available area and give you plenty of options for creating a beautiful and functional kitchen that meets your client's needs. This can be done on any budget. Kitchen designers can help homeowners choose the proper pieces they need at 40% less than the cost of retail store cabinets.
When you work with CabinetCorp, your clients will not have to sacrifice quality for cost – our renovation designs will stand the test of time. We use top-of-the-line semi-custom cabinetry, advanced storage solutions, and chemical-free flooring, so your client's renovated kitchen can handle everything they throw its way. Plus, our craftsmanship is guaranteed, so you can rest assured that your client's kitchen cabinets, cabinet accessories, and flooring will perform to the highest standard for years.
Best of all, CabinetCorp kitchens are designed with homeowners' health in mind. With an increased emphasis on healthy living, a kitchen encouraging healthy habits is essential. With the proper layout, the kitchen will feel efficient and easy to work within, encouraging homeowners to cook, entertain, and enjoy their space. Our designers can show you how easy it can be to make small changes in your client's kitchen that will impact their lifestyle.
With CabinetCorp, you don't have to sacrifice style or sustainability when remodeling a kitchen. We help you offer your clients choices they can feel proud of. Let us help you design an eco-friendly kitchen renovation today!