When consulting with kitchen remodeling clients, as a kitchen contractor, you'll often get asked the question: What's popular in cabinet styles these days? While tracking design trends isn't necessarily your expertise, you certainly know about the types of cabinets you've been asked to install over the past few years. Guaranteed, white shaker kitchen cabinets are on that list – and for a few good reasons.
First, what defines shaker-style cabinetry?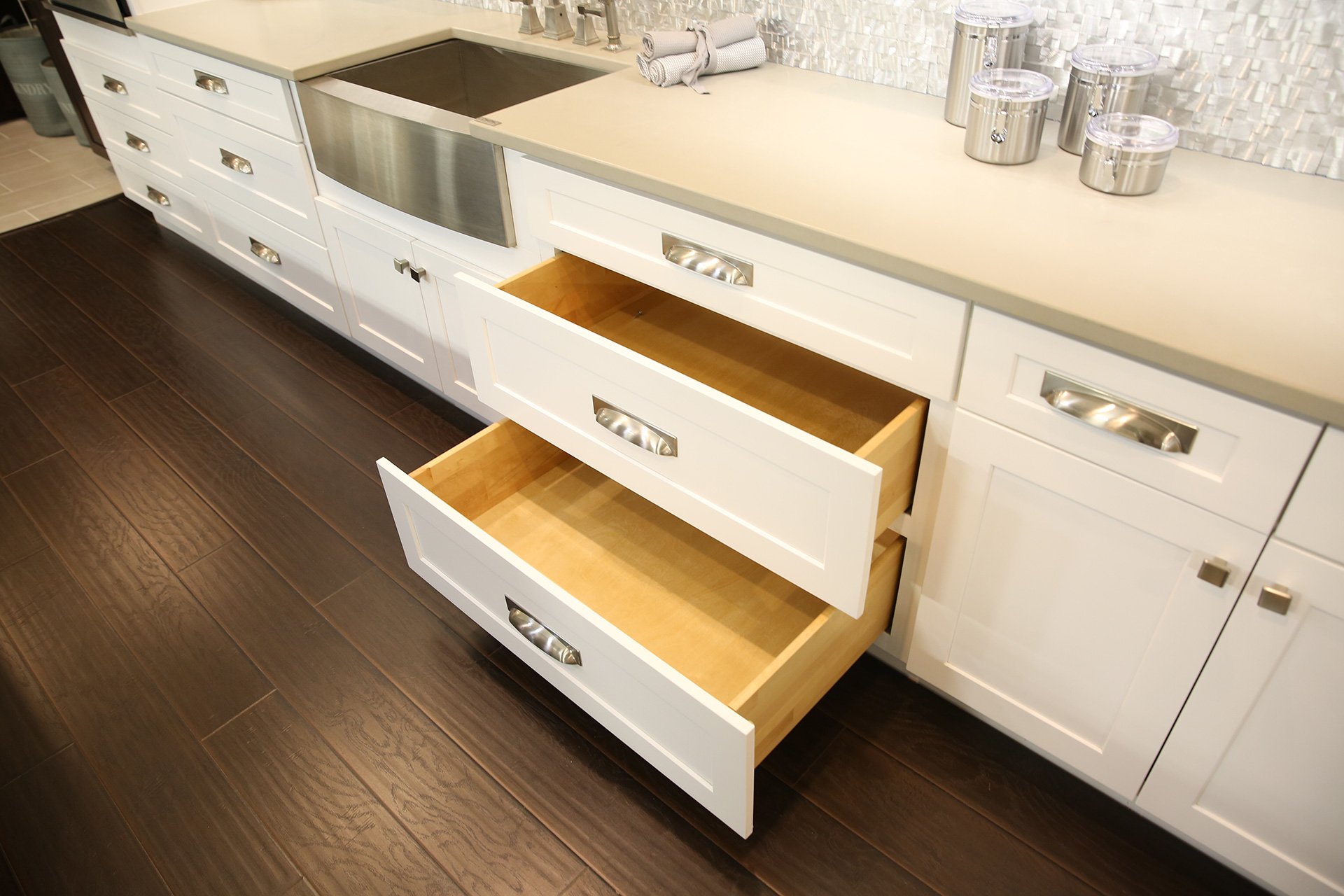 Shaker-style cabinetry is a form of traditional framed kitchen cabinetry. This cabinetry form was created by the Shakers, an 18th-century religious group originating from Manchester, England. At that time, the Shakers were recognized as skilled woodworkers whose designs were durable, simplistic, and understated, reflecting their religious tradition. Today, the Shaker style has evolved into a cabinet style that embodies clean lines and minimal embellishment, characteristics that complement various kitchen design preferences, from traditional to contemporary.
Are shaker cabinets of good quality?
Shaker cabinet construction has set the standard for good quality kitchen cabinets. The paneled doors, solid wood frames, and dovetail joints have become a staple for modern framed kitchen cabinetry.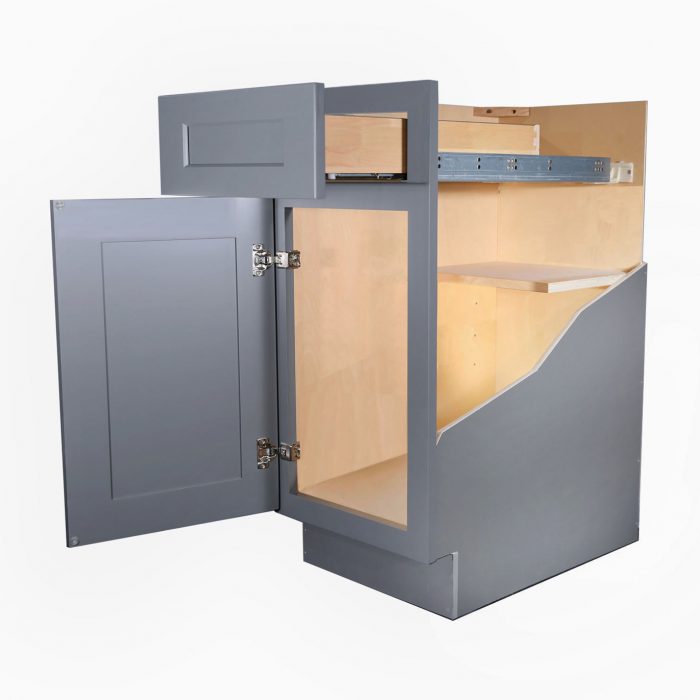 Shaker-style cabinets characteristically feature a five-piece door with a recessed center panel. The lines are clean and simple for the most part, but some versions have a decorative beveled edge. The drawer fronts of shaker cabinets can also have a five-piece front with a recessed center panel. For more modern designs, slab drawer fronts are often selected for modern designs, while five-piece drawer fronts are the most popular choice for transitional kitchen designs.
What is a white shaker kitchen cabinet?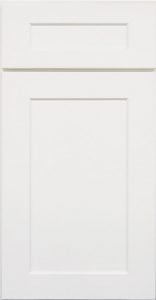 White shaker cabinets are any cabinetry in the shaker style, finished in white paint. You'll also see painted cabinets referred to as "opaques." Many painted cabinets include a varnish topcoat for added durability.
Four benefits of white shaker cabinets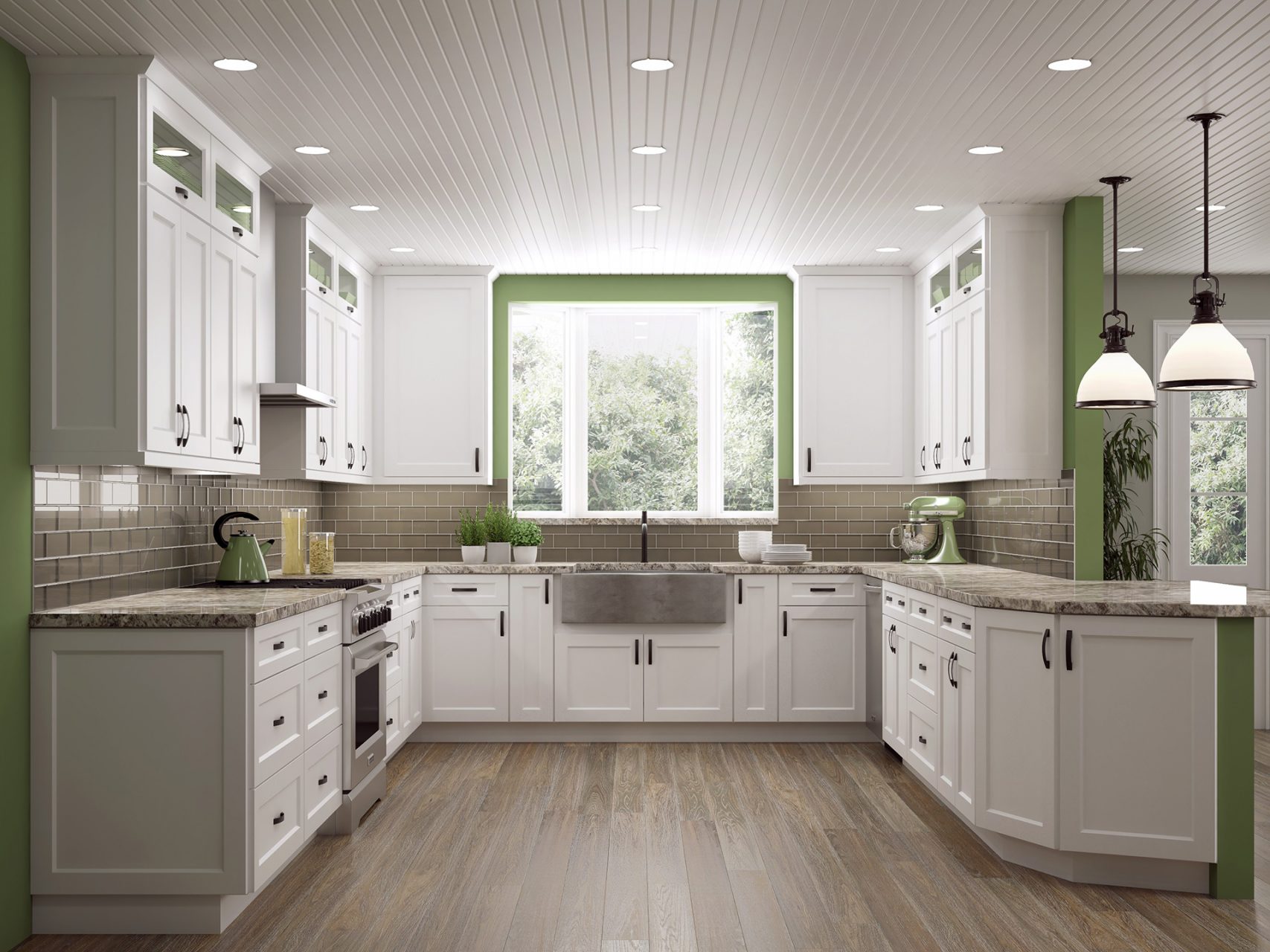 In every form, white cabinets have been a durable kitchen cabinet trend for over 100 years, first showing up in kitchens constructed in the 1920s. Aside from stain, white was the only color manufacturers produced for a long time.
Here are four reasons your client might want white shaker kitchen cabinets.
 White shaker kitchen cabinets present an attractive, clean look
White shaker cabinets have a truly timeless appeal. These cabinets have been popular for decades because they are versatile, clean, and fresh. Let's face it – dirt can't hide in a white kitchen! The painted finish also makes it easy to keep clean – the homeowner can just wipe them down with a wet cleaning cloth or a little soapy dishwater.
White shaker cabinets add light to the kitchen 
White shaker cabinets can bring welcome added light to the kitchen space. For a kitchen with dim lighting or a small window or just a small kitchen overall, white shaker kitchen cabinets will subtly reflect the available light. The illusion of light from the cabinets can warm up the kitchen and create a welcoming and inviting feel.
White shaker kitchen cabinets complement any appliances – and any decor
Whether appliances are white, stainless steel, black, or anything in between, white is the go-to neutral that works with everything. Professional designers will tell you there is not a color that looks bad next to white. This versatility makes white shaker cabinets easy to incorporate into any kitchen because they will already look good with the appliances. Their clean design makes it easy to find attractive hardware and accessories. Your client can choose white hardware or match with the flooring or paint, and it will look fantastic.
White shaker cabinets help create the illusion of space
If you're working with clients on a tight budget, ready-to-assemble white shaker cabinets are the way to go. In small kitchens, white shaker cabinets open up space and create the illusion that the room is taller and wider. Large kitchens will appear even more spacious with white cabinets.
Are white kitchen cabinets in style for 2020?
Many designers and remodeling companies agree that white cabinets never go out of style, especially as they've watched the white design trend skyrocket in popularity over the past five years. White is the cabinet color of choice because it fits well in every type of kitchen: traditional, contemporary, transitional, farmhouse, and modern.
It's safe to say that white cabinets are here to stay, and your client can consider them a good bet for any kitchen remodeling project. They'll add to the home's value and marketability as white appeals to more buyers than any other cabinet color.
White shaker kitchen cabinet ideas
Consider these ideas for white shaker cabinets in your clients' kitchens.
A mix of white and black
Choosing white cabinets can keep the space from feeling cramped. Add a black quartz countertop to bring in a pop of color and a modern feel to the kitchen. Complete the look with a stainless steel range hood and appliances for a clean, modern style.
All-natural white
To arrive at this look, combine white shaker cabinets with hardwood floors and wood accents on the kitchen island. This creates a warm, natural feel that could evoke either farmhouse or contemporary style.
Modern white
This mix of white shaker cabinets, stainless steel handles, and a granite countertop next to the hardwood floors gives the open-concept kitchen and home a fresh, contemporary look.
Speak with our certified in-house cabinet designers today to help you bring your client's white shaker kitchen ideas to life.