Home Remodeling – Why Such A Hot Topic?
For months now, kitchen contractors have been reaping the rewards of strong demand for their services. Some may think that business is good because they have been actively marketing and selling their services. This may account for 20% of recent growth, but most industry sources agree that close to 80% of the surge in activity is a product of the pandemic. Smart contractors will continue to improve sales and marketing processes, train installers, and invest in their companies – even while they acknowledge factors out of their control. Environments, like we're in today, will always play a significant role in how – and when – homeowners choose to embark on remodeling projects. 
Homeowners choosing change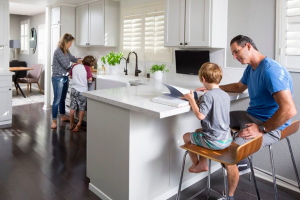 Because most homeowners remain hunkered down at home – and find themselves using different spaces in their homes, many are starting to think more actively about improvements and changes they'd like to make. Before the pandemic, there was no time to plan and complete home improvement projects with everyone on the move. 
Many people are now working from home and maybe doing so for the foreseeable future. In some households, it's become abundantly clear that everyone can't be in the kitchen simultaneously… The home office area is too noisy for them to concentrate … or even that they need to configure a second office space. Whatever the scenario, people are frustrated with the current state of their home.
With the pace of many people's lives much slower than before, and with everyone home more, they've had time to think about changes they'd like to make. They've been busy doing their research, and all the possibilities have them excited and ready to make changes.
They may also be looking at their homes differently, and see new habits emerging as the mix of personal and professional lives has become the norm. Home is safe, and families are gathered to relax and recreate when work is done, so there's also a push to remodel outdoor living areas.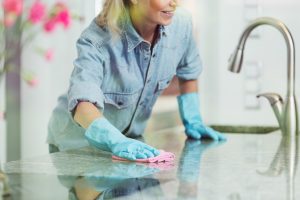 Another factor driving the uptick in home remodeling projects is the desire for a germ-free home. Homeowners can now choose healthier, non-porous materials to help keep bathroom and kitchen surfaces cleaner for more extended periods. 
It's no secret that families are not going out to dine or for other entertainment these days. If homeowners didn't much cook before, they now find that their kitchen design is not ideal for easy meal prep and cooking while others are in the room. They are opting to create new kitchen cabinet layouts with improved workflow for both cooking and entertaining. 
Another trend catching steam is aging in place. As the pandemic continues to affect many senior living facilities in the U.S., people are making it a priority to continue to live in their homes as long as possible. This has led to remodeled kitchens, bathrooms, new flooring, and other changes to make homes safer and accommodate aging residents. Kitchens are getting improvements like pull-out storage that's easy to reach, and bathrooms get safety rails and higher toilets. Flooring replaces carpeting to ensure a stable surface for walkers and wheelchairs. 
Your remodeling investment — why spending money on your home makes sense
All of these projects come with a cost, but when confidence in the stock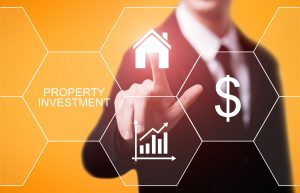 market and other investments may be waning, homeowners are choosing to put their money into a tangible asset like their house. 
With interest rates at a historic low right now and favorable financing available, homeowners can move ahead with plans to remodel when they may not have been able to six months ago. 
Hot project types right now
Exterior projects – People often put off exterior remodels and maintenance — those big-dollar projects like the roof, windows, and siding – until they absolutely have to deal with them. These projects are popular right now because all the work takes place outside, with no need for workers to enter the house. Homeowners are also reinventing their backyards and expanding exterior features like decks and hot tubs, all improvements that entertain the family and bring them joy.
Bathrooms — Updates to showers, tubs, and vanities make these areas easier to clean, and everyone welcomes the aesthetic upgrade. Safety features like walk-in showers and safety rails make a difference for homeowners intent on aging in place.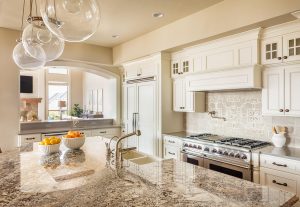 Kitchens — Updates to countertops, new cabinets, and space-saving storage bring fresh appeal to the kitchen. Many people replace old laminate countertop with a non-porous surface in quartz, granite, or marble to keep germs at bay. And with more cooking, dining, and entertaining, taking place in the kitchen, homeowners want to update the style and function of their kitchen, add storage, and plan a layout that takes better advantage of available space. 
There's greater urgency to get those projects underway for all the homeowners who put off their remodels due to lack of time or funds. Whether the demand is driven by working from home, the desire to have a cleaner home, or just a better environment for the whole family environment, overall, smart contractors will continue to market with this in mind.