Reboot Your Business After Covid-19 With the Best Online Cabinet Wholesaler in Your Corner
Almost every sector of the economy took a big hit from pandemic-related shutdowns. Kitchen contractors were no different. While businesses tied to residential construction and remodeling are now showing signs of recovery, they've got plenty of catching up to do after several months of holds on contracted work.
With this welcome uptick, many kitchen contractors are ramping up their activity, visiting clients at their homes, and quoting on projects – all excellent news for the kitchen remodeling industry. 
How can you take advantage of this new business climate and re-emerge in your market as the go-to kitchen contractor?
Now is a great time to upgrade your business model and offer your clients an unbeatable selection of high-quality, semi-custom cabinets. How? Put the best online cabinet wholesaler on your team. 
While any cabinet company can make such a claim, let us share what sets CabinetCorp apart from other online cabinet wholesalers – and most importantly, how you can take full advantage of a partnership with us to raise the reputation of your business, and boost your bottom line. 
CabinetCorp's story … the short version. 
CabinetCorp is a wholesale kitchen cabinet company that operates with a single overriding purpose: to meet the overwhelming need in the marketplace to simplify – for both the homeowner and the contractor – the overall process of remodeling unattractive, outdated and dysfunctional kitchens. 
As a contractor, you know well how every homeowner dreams about how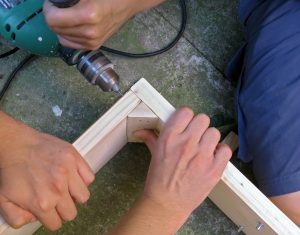 they want their kitchen to look and function. This dream often expands to include updates to cabinets in their bathroom, laundry room, and closets. CabinetCorp is here to help you help your clients bring their dream kitchen to life and create a beautiful, functional, and truly unique living space.
 A group of leading kitchen construction industry professionals combined more than 100 years of cabinetry experience to launch CabinetCorp in YEAR. Drawing on extensive home renovation experience, we created CabinetCorp to provide a premier resource for contractors – one that offers valuable information, and affordable, high-quality products, including pre-assembled and ready-to-assemble cabinetry. 
How partnering with CabinetCorp can help you grow your business with a professional presence and high-quality cabinets. 
Many online cabinet wholesalers claim they have affordable cabinets – but their products often lack the overall quality you'll find with CabinetCorp. Even the big-box home improvement stores can't compete when you compare quality, price, and customer service. All of our semi-custom, all-plywood, built by trained craftsmen cabinets are 40% less expensive than cabinets available through the home improvement store. To see how we build our all-plywood cabinets, visit our guide to cabinet quality. 
When you become a CabinetCorp dealer, you take your business up a notch on two fronts: you can offer high-quality cabinets to please your clients and count on excellent customer service from us for support.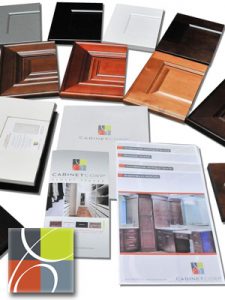 As a cabinet dealer, you receive a dealer kit, which includes CabinetCorp's full line of 18 cabinet door styles and finishes as well as closet samples. You'll also receive our 40-page brochure covering all of the products, cabinets, and accessories, and a welcome packet with detailed instructions on how to navigate the website.
Dealers tell us this door sample pack is essential – it helps you show your clients exactly how the cabinets will look in their kitchen. These door samples serve as the ultimate tool to close the sale, conveying your professionalism and knowledge.
When you order cabinets, you can choose from two construction options: pre-assembled or ready-to-assemble (RTA.) We build pre-assembled cabinets in our factory and then package and ship them to your client's home within 4 to 6 days of the order's placement. RTA cabinets have already been packaged for secure, no-movement shipment and can leave our warehouse within 24 hours of your order. 
More than an online cabinet warehouse
CabinetCorp is more than an online cabinet supplier. We employ a professional team of cabinet designers, interior designers, assemblers, and installers. Each of these team members is available by phone, chat, email, or skype to help you serve your clients – and grow your business. These are experienced professionals with expertise you may not have access to if you only work with big box stores or a cabinet warehouse. 
Our cabinet designers will work with you or your clients. They can provide you with elevations, floor plans, and color renderings— at no additional charge. Without question, professional renderings and samples will help you close more cabinet construction deals. 
At CabinetCorp, it's our goal to provide you with a complete toolkit to help you grow your kitchen contracting business – with full-service support that includes free design and renderings samples and reliable, expedited shipping. 
Are you interested in becoming a CabinetCorp dealer? Explore your options today and position your business for even greater success with a professional team on your side. Visit the Become A Dealer page for more information.