How Has The Pandemic Affected The Kitchen Construction Industry?
The coronavirus pandemic has been the main story of all of our lives for 2020 – so much so that if homeowners had buying, selling or building a home on their horizon, those plans went on ice. Many people turned instead to projects to make their current living situation work better.
As a result, the kitchen construction industry experienced a weak first quarter across the board. With shutdowns imposed in almost every state, cabinet manufacturers had to implement social distancing practices for showrooms and retail areas, and rethink their entire sales process. Larger companies invested more heavily in posting on social media and writing articles and emails to reach their customers. Smaller companies, trimmed overhead wherever possible and did their best to ride out the slowdown.
The National Kitchen and Bath Association (NKBA) began special surveys of their membership to track key industry metrics, starting March 18, 2020. The initial survey indicated that cabinet retailers took a big hit in the first quarter. Respondents rated the impact of the pandemic on their business at a level 8 on a 10-point scale, with 10 being the worst possible impact. As restrictions loosened and general business activity began to recover, the most recent weekly survey showed that after a six-week decline, the kitchen construction industry has now plateaued.
What does this trend mean for kitchen cabinet contractors who are working hard to stay in business?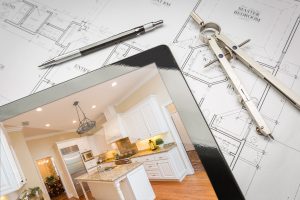 The good news is that the outlook is improving. Yes, homeowners are still working from home in many areas – this situation is likely to continue for some time. These newly remote workers realize they need to rethink how the space in their home works with the demands of working from home.
Always the heart of the home, the kitchen now serves as space not just for cooking and dining, but also as a home office and classroom. Homeowners are eager to improve the kitchen's organization utilization of space.
The pandemic also gave rise to concerns about fixtures and cleanliness in the home. Homeowners have been searching for germ-resistant countertops and different finishes for cabinets and flooring.
Health Safety is one of the homeowners the most significant concerns.
How can kitchen contractors help?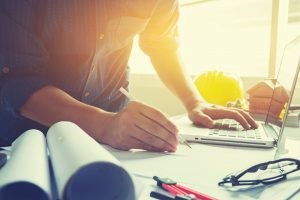 In a survey of industry professionals by Teri Slavik-Tsuyuki of tst ink, respondents indicated that over 90% of consumers made changes to their home to adapt to new constraints associated with working and schooling at home during the pandemic.
Basic demographics dictated the type of change needed in the home. Two adults working full-time from home? A family with small children? Parents with school-age children? Retired? Two across-the-board shifts came through: the need to clean and disinfect the home more regularly, and the desire to reorganize and reclaim space in the home.
Millennials voiced their need for multiple workspaces, and their intent to convert single-function rooms into multi-purpose areas. A number of millennials reclaimed a garage to create space for multiple purposes.
A kitchen contractor can advise homeowners about how best to address these concerns:  How best to repurpose a room, create better systems for organization and support more effective cleaning. It's a smart move to reach out to them now to help them reconfigure their homes to serve them well in the months and years ahead.
Serve your clients more effectively
At Cabinet Corp, it's our highest priority to help you serve your clients. When you become a dealer and work with Cabinet Corp as your supplier, you have access to an extensive inventory of high-quality, all-plywood cabinets offered in 18 different styles and finishes. This means you can provide your clients with a complete range of smart storage and organizing solutions – for the kitchen or any room with a multi-purpose function. We also have germ-resistant countertops and accessories to help you complete a safe, healthy and well-organized kitchen for  your clients.
Homeowners have a new understanding about the best use of their kitchen and changes needed to ensure it functions well for more than one purpose.
For the homeowner who works from home, schools at home and prepare meals on top of all that, it's essential to have a well-organized kitchen. Cabinet pull-outs for the pantry and trash, deep drawers with organizers, roll-out shelving, tray holders and spice racks make it possible to store often-used items close at hand.
Those who didn't cook much before the quarantine now realize they need better countertops and accessories to keep their kitchen clean and functioning well for more than one purpose. When everyone shares the space, tasks and activities will overlap. Even the smallest kitchen can benefit from an island with dedicated areas for food prep and cooking.
When you work with Cabinet Corp, you gain access to a professional kitchen designer – to help you create the best possible kitchen for your clients.
Our designers are your best asset when it comes to creating the kitchen your clients want and need. Starting with just basic measurements, they can develop a functional floor plan. With this plan as a guide, your clients can select cabinets and organizing pieces to achieve the function and beauty they want in their kitchen.
Check out our cabinet dealer program today to start offering premium services with premium cabinets.