Traditional Prime Line
Cabinet Construction Details
Bring comfort and balance of gray to your kitchen with charcoal kitchen cabinets. Dark gray shaker cabinets are anything but dull. They offer a balance of warmth and neutrality; dark gray works well with nearly any size and style of kitchen.
The charcoal gray shaker cabinets have a frame with clean lines and sleek look, which can be paired with modern or contemporary appliances and countertops for a modern minimalist feel to the kitchen. The same charcoal kitchen cabinets with brushed nickel give the room more a transitional feel. Charcoal gray cabinets are prefect for the two-tone look popular today. 
The dark gray shaker cabinets can bring a stark contrast to bright white granite or marble countertops and backsplash tile for an airy open feel or bring in wood accents for a farmhouse feel.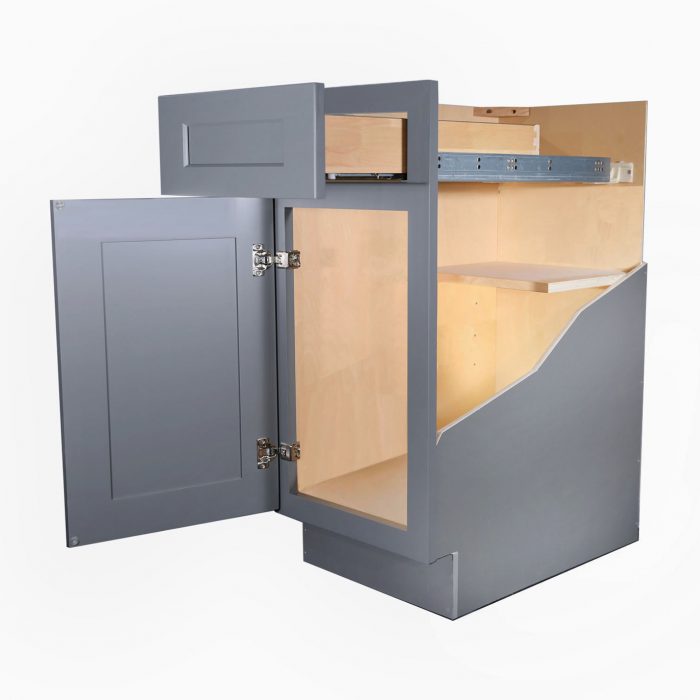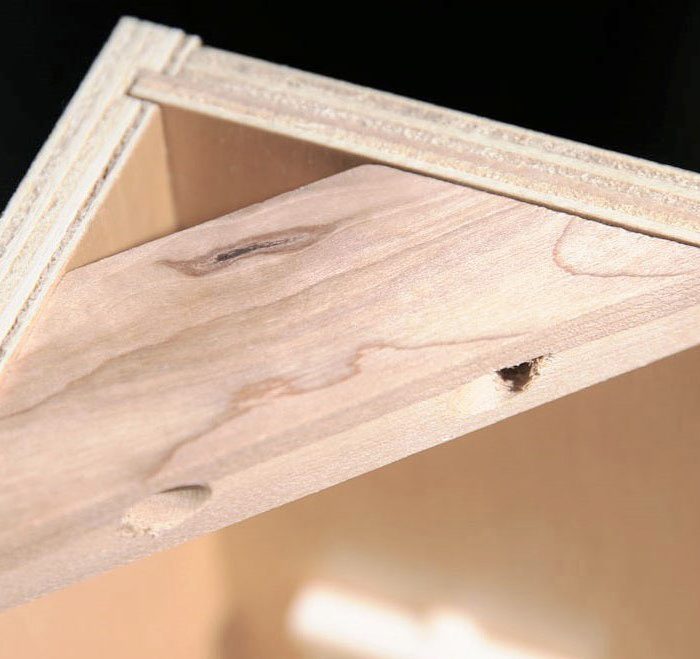 Corner Stabilizing Blocks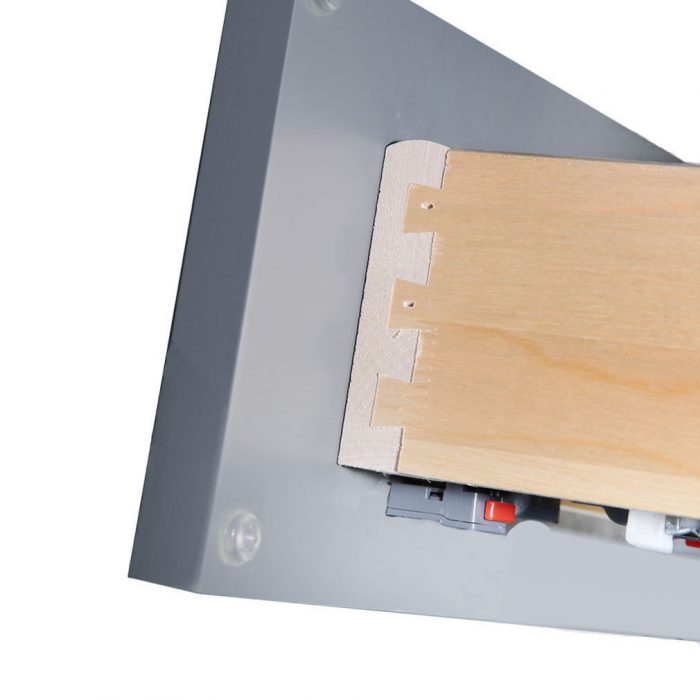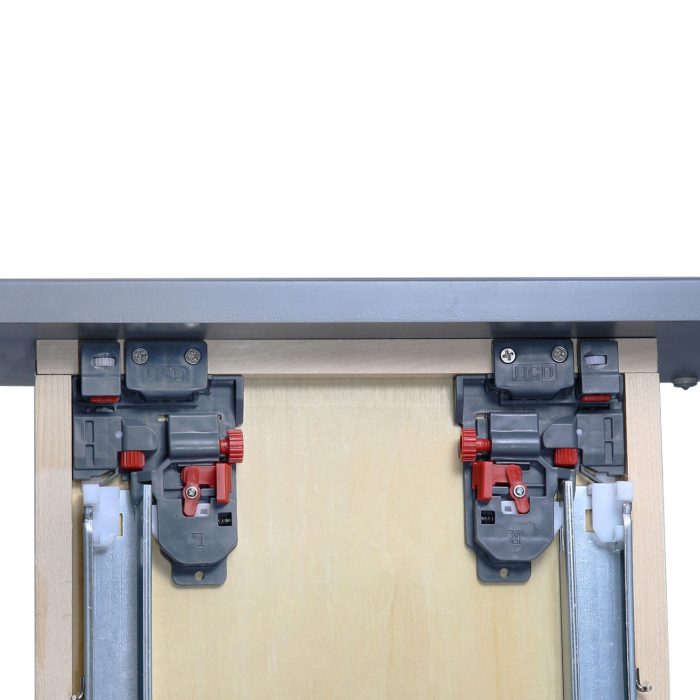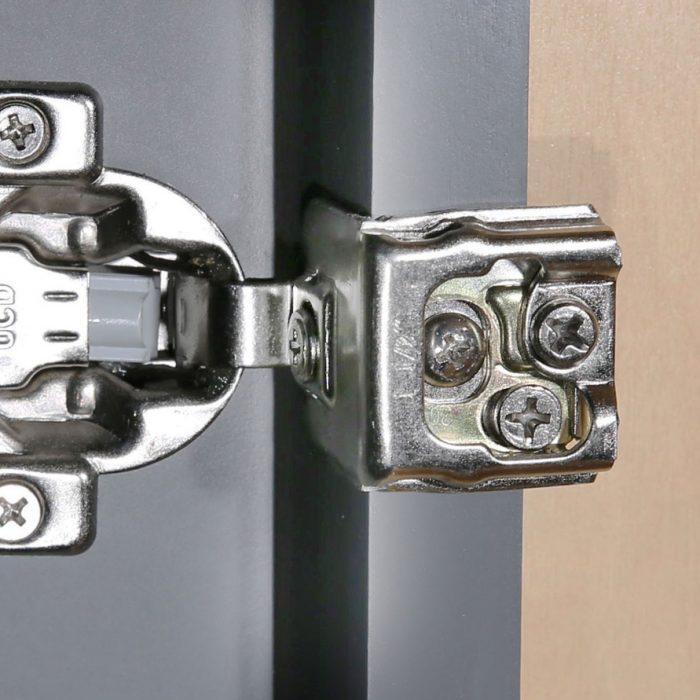 European Style Soft Close Hinge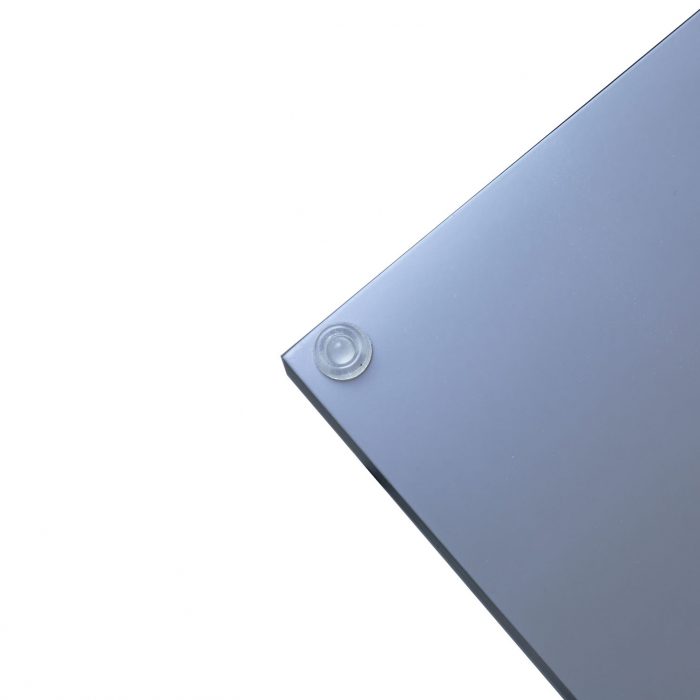 Browse Our Catalog
Click below to see our extensive collection of Charcoal Gray Shaker Cabinets and Accessories.
Charcoal Gray Shaker
Base Cabinets
Charcoal Gray Shaker
Wall Cabinets
Charcoal Gray Shaker
Tall Cabinets
Charcoal Gray Shaker
Vanity Cabinets
Charcoal Gray Shaker
Trim & Details
Charcoal Gray Shaker
Cabinet Accessories
Explore Our Other Cabinet Styles
Current Style: Shaker Charcoal Gray
You can work with our in-house designer on your kitchen design to incorporate dark colors. Dark gray shaker cabinets can make a statement in your kitchen and give you an elegant focal point.
Gray blends nicely with many colors and decors, considered a neutral like white; gray can be warm or cool and pair with everything from other gray tones to white and black. The charcoal shaker cabinets have a cool tone that complements any paint color or decoration in silver, gold, navy, electric blue, yellow, orange, red, blush, lime, dark green, beige or monochrome shades of gray.
The charcoal gray shaker cabinets ship as ready to assemble (RTA) cabinets or pre-assembled cabinets. RTA kitchen cabinets are flat packed for zero movements and ship within two business days. Pre-assembled charcoal shaker cabinets are packed for zero movements and ship within 4 to 6 business days from your online order.
Dark is beautiful, especially in these charcoal shaker cabinets with soft-close hinges and drawer glides. Charcoal shaker cabinets look great with hardwood, vinyl or tile flooring.