Traditional Prime Line
Cabinet Construction Details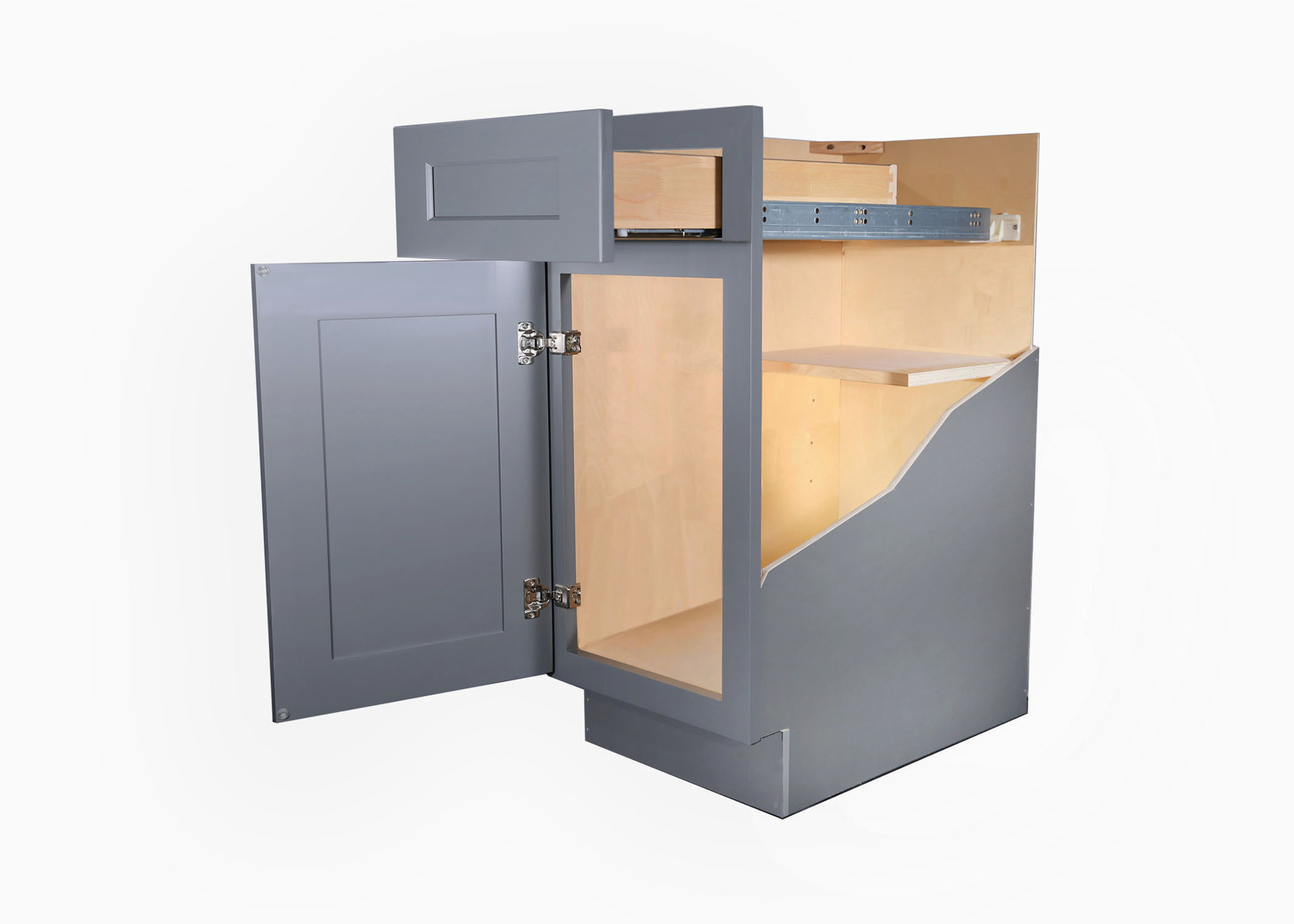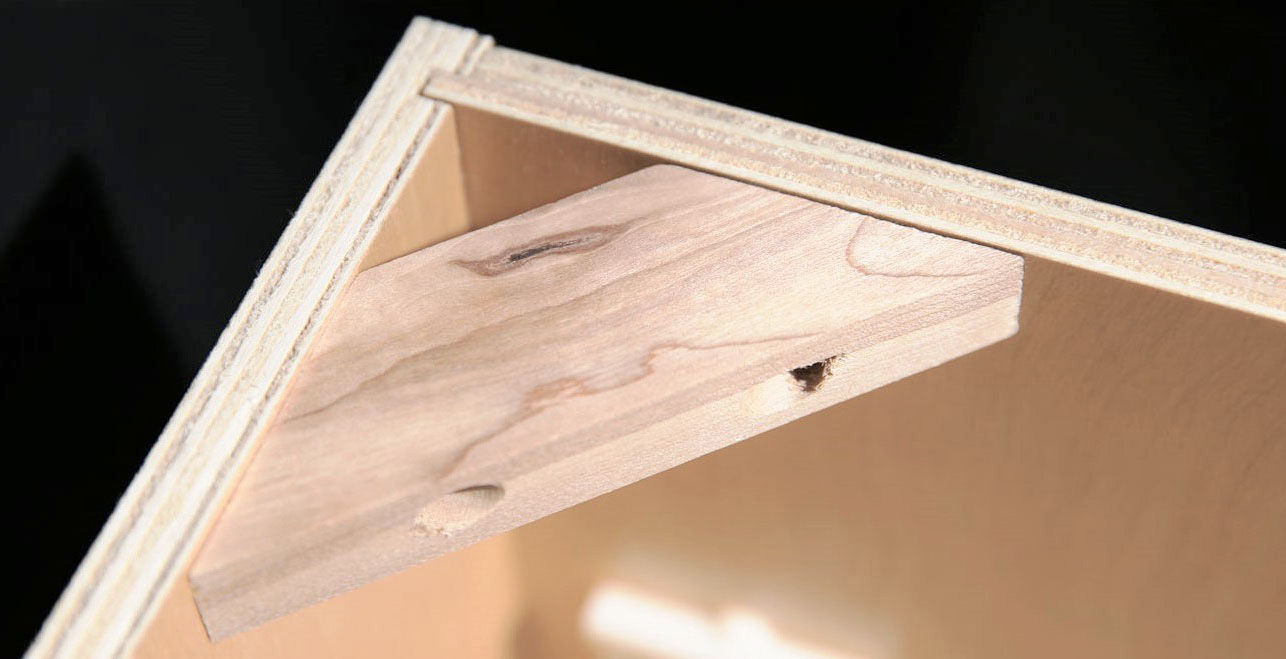 Corner Stabilizing Blocks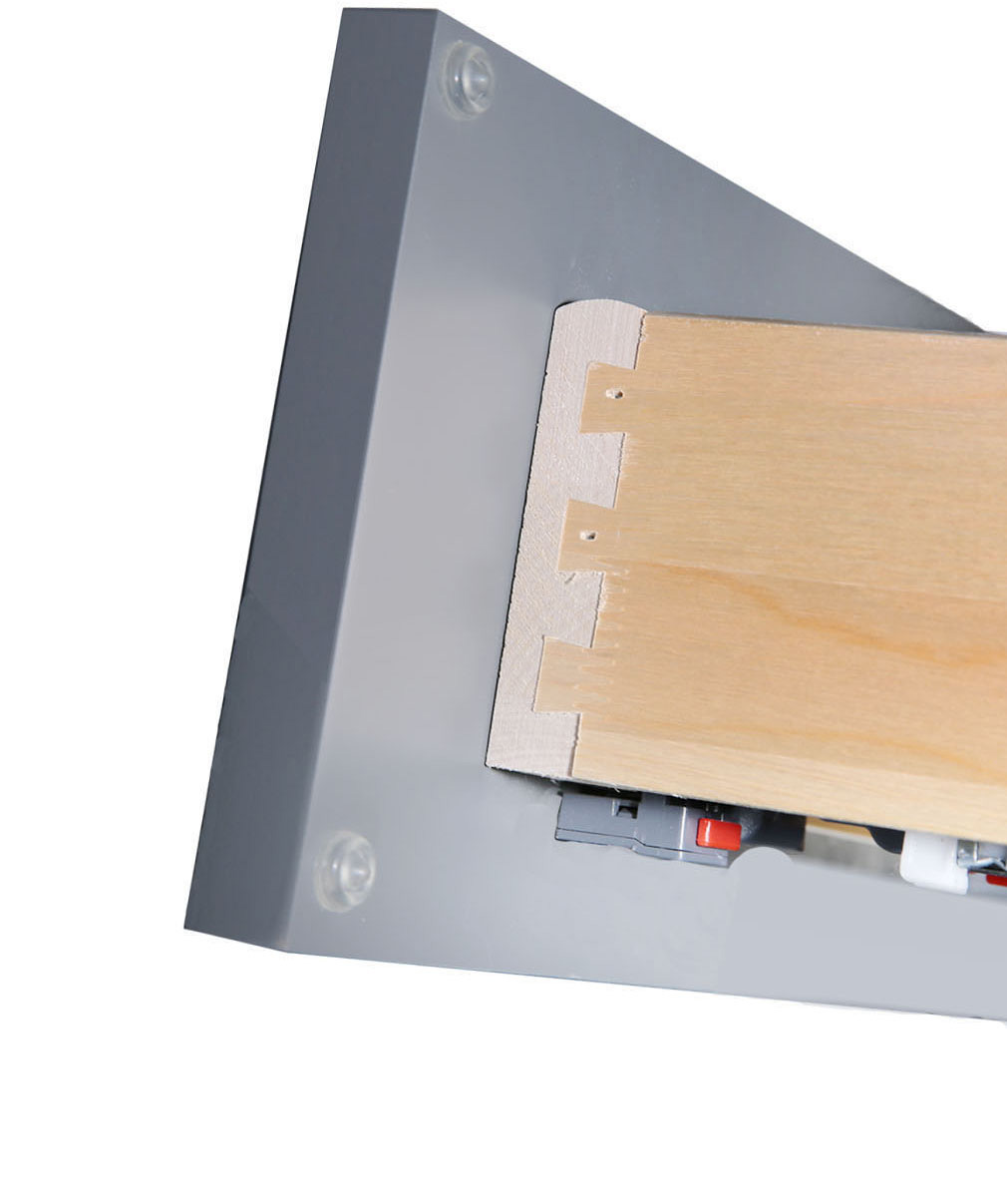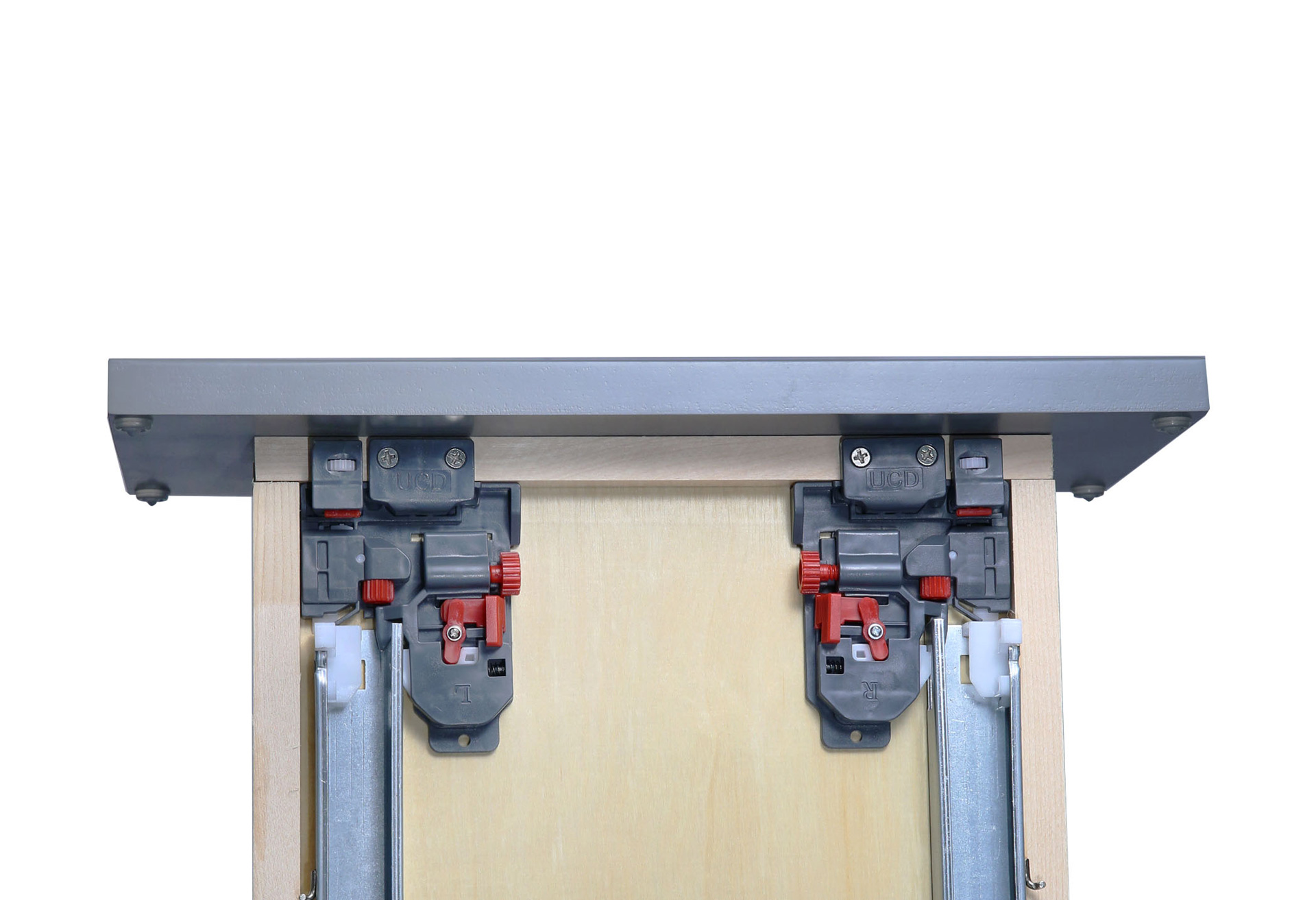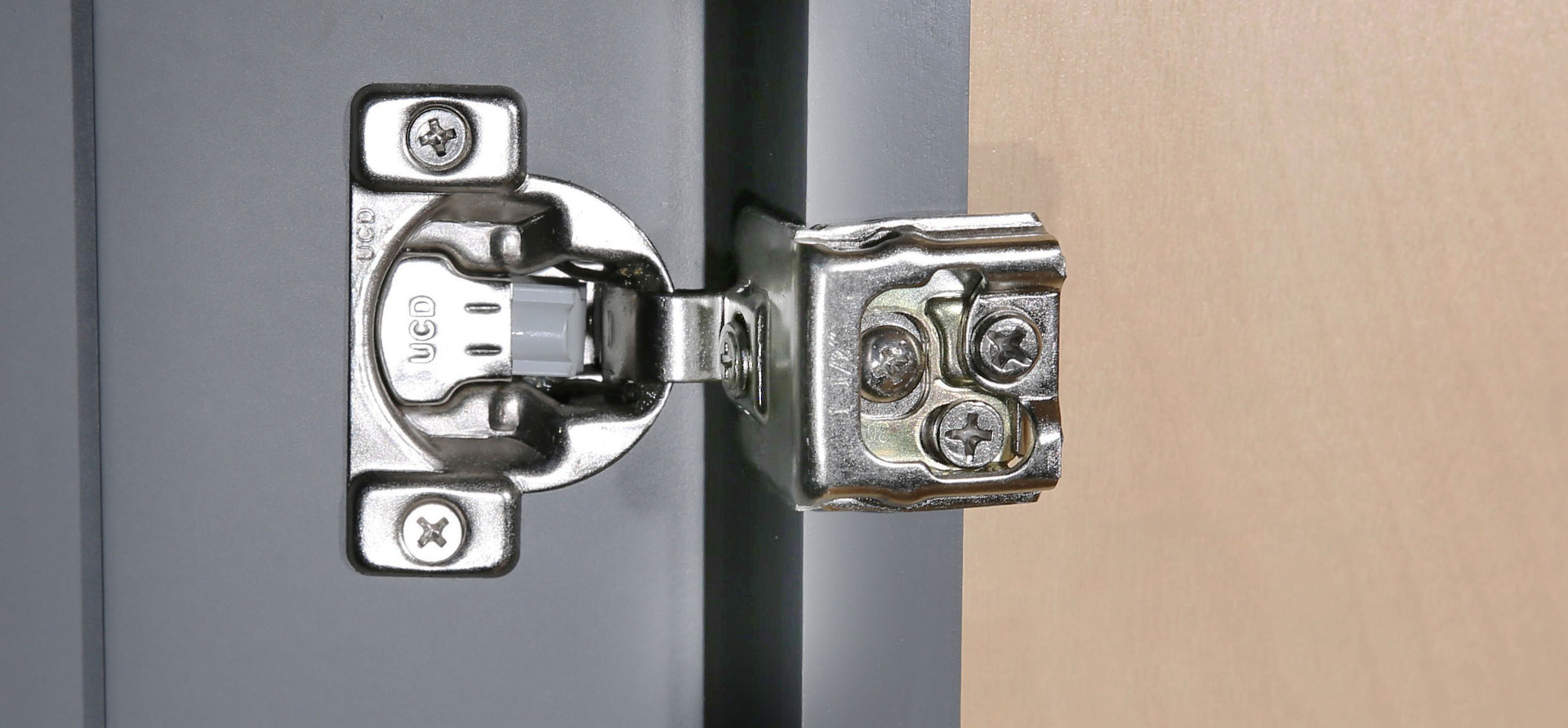 European Style Soft Close Hinge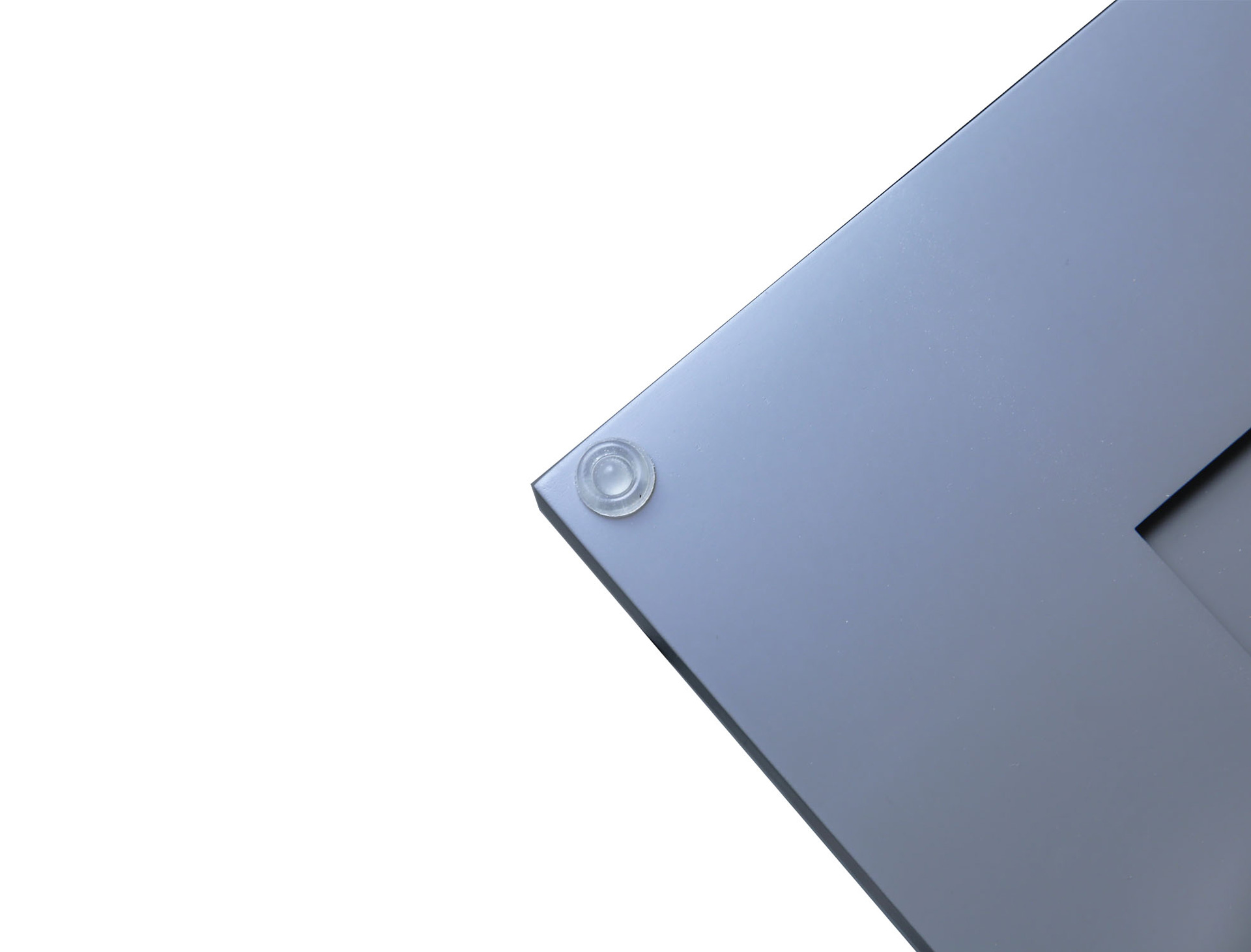 Tacoma White Cabinets
The transitional style, bright white Tacoma cabinets have a door profile with a modern look with a beveled raised center panel. The crisp lines of the five piece full overlay door allow this door style to satisfy the refined needs of classic designs and create eye catching intrigue. The high-quality Tacoma white cabinets are designed with style and function in mind while prioritizing durability with features such as UV advanced wood protection, full drawer access, quiet door/drawer closures, and a limited lifetime warranty. There is no particle board used in the manufacturing of our cabinets which make them strong and able to withstand normal use. 
With features like dado joints, dovetail drawer construction, L-brackets, adjustable hinges and drawer clips make building our RTA cabinets a very manageable project.
Browse Our Catalog
Click below to see our extensive collection of Tacoma White Cabinets and Accessories.
Tacoma White
Base Cabinets
Tacoma White
Wall Cabinets
Tacoma White
Tall Cabinets
Tacoma White
Vanity Cabinets
Tacoma White
Trim & Details
Tacoma White
Cabinet Accessories
Explore Our Other Cabinet Styles
Current Style: Tacoma White