Cabinet doors. When it comes right down to it, there is a lot riding on the type and quality of cabinet doors that are chosen for any kitchen remodeling project.
After all, it's the cabinet doors you see first. The style and type of cabinet doors that are used can really make the kitchen stand out. Doors and drawers also get more action than any other part of the cabinet as they are typically opened and closed every day.
As an online supplier of wholesale cabinets to contractors, we at CabinetCorp know a lot about cabinet doors and all things related to cabinets. With that in mind, today's article is all about cabinet doors.
Types of Cabinet Doors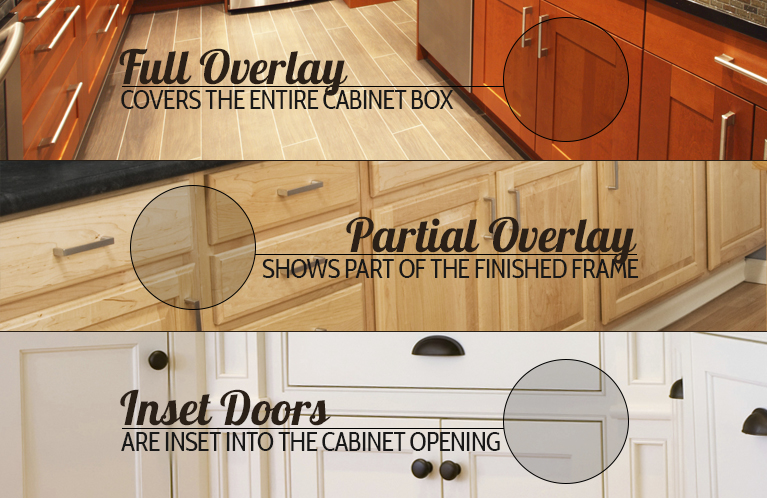 There are basically three types of cabinet doors and drawers: Full overlay, partial overlay and inset. Each has a different look and function.
Full overlay are also known as European style cabinet doors. These doors completely overlay the cabinet box, covering not just the opening of the cabinet but the whole face of the box. This means you don't really see the cabinets behind the doors when they are closed. That's why the doors are so important. Beautiful doors = beautiful cabinets. All but one of our cabinet styles are full overlay.
Partial overlay, as its name implies, means that the door just partially covers the cabinet. The cabinet box is not hidden behind the door as it is with the full overlay. These completely cover the opening but only part of the finished frame. This type of door can reduce the amount of accessible space inside the cabinet. See our Manchester Cherry as an example of this.
Inset doors are inset into the opening of the cabinet. This is a traditional look from as far back as the early 1900s and is not often seen in today's newer kitchens. This type of door reduces space inside the cabinet as access is limited to the size of the door.
Door Construction
The construction of cabinet doors can vary, which is why a contractor or homeowners must shop around when making their selections. The cabinet doors here at CabinetCorp consist of a solid wood door frame and center panel, offering quality that will last. In case you were not aware, you can order door samples of any of our cabinets. These samples can give your clients a real feel for our quality doors.
Open and Closing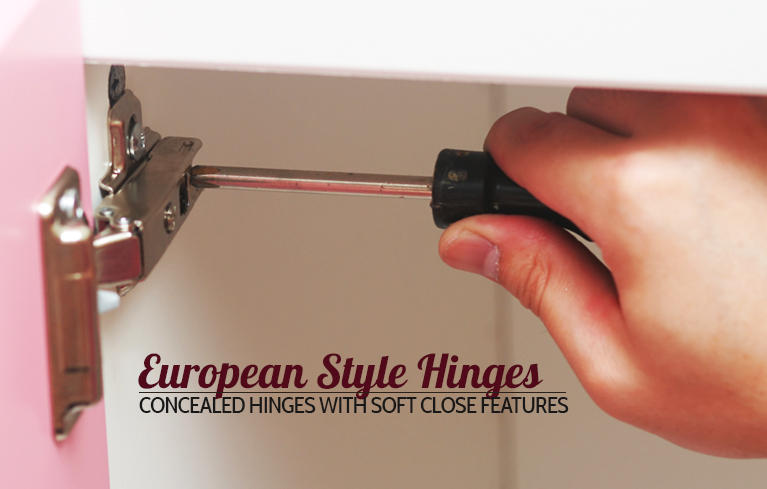 Since cabinet doors are opened and closed so much, you'll be happy to know that all of our cabinet doors offer concealed European style hinges with soft close features. This makes your doors and hinges close softly and prevents the slamming of cabinet doors. And because they're concealed on the inside, the hinges don't interfere with the style and look of your cabinets.
Are you in the market for new cabinets or cabinet doors? If so, please contact us or click the Become a Dealer tab above. Hopefully this primer on cabinet doors has helped you become more knowledgeable about all things cabinets. If you have more questions, use our contact form or reach out to us on any of our social channels. Want to share this article? We've got the tweet ready for you!
Good morning class! Time for Cabinet Doors 101! Let's get started: http://t.co/dph7171Ejj #cabinets #remodeling

— CabinetCorp (@CabinetCorp) September 16, 2014
Connect with us on: