For contractors, bulk buyers, and homeowners who want to purchase great-looking, high-quality kitchen cabinets without breaking the bank, wholesale cabinets provide an ideal solution.
As a leading cabinet manufacturer and wholesaler, we often receive questions from contractors and bulk buyers about why and how to buy wholesale cabinets.
Here are 9 common questions about wholesale cabinets.
The common questions about wholesale cabinets can vary but we get asked about:
the difference between wholesale cabinets and what's at a home improvement store?
if wholesale cabinets are available to the public?
if wholesale cabinets come in framed and frameless styles?
what assembly option are available for wholesale cabinets?
who should install wholesale cabinets?
if you worry about what's in stock when buying wholesale cabinets?
if you can buy wholesale cabinets with glass doors?
if you can buy wholesale cabinets for a DIY project?
if Cabinet Corp sells other kitchen items other than wholesale cabinets?
1) What's the difference between wholesale cabinets and cabinets available at big-box stores?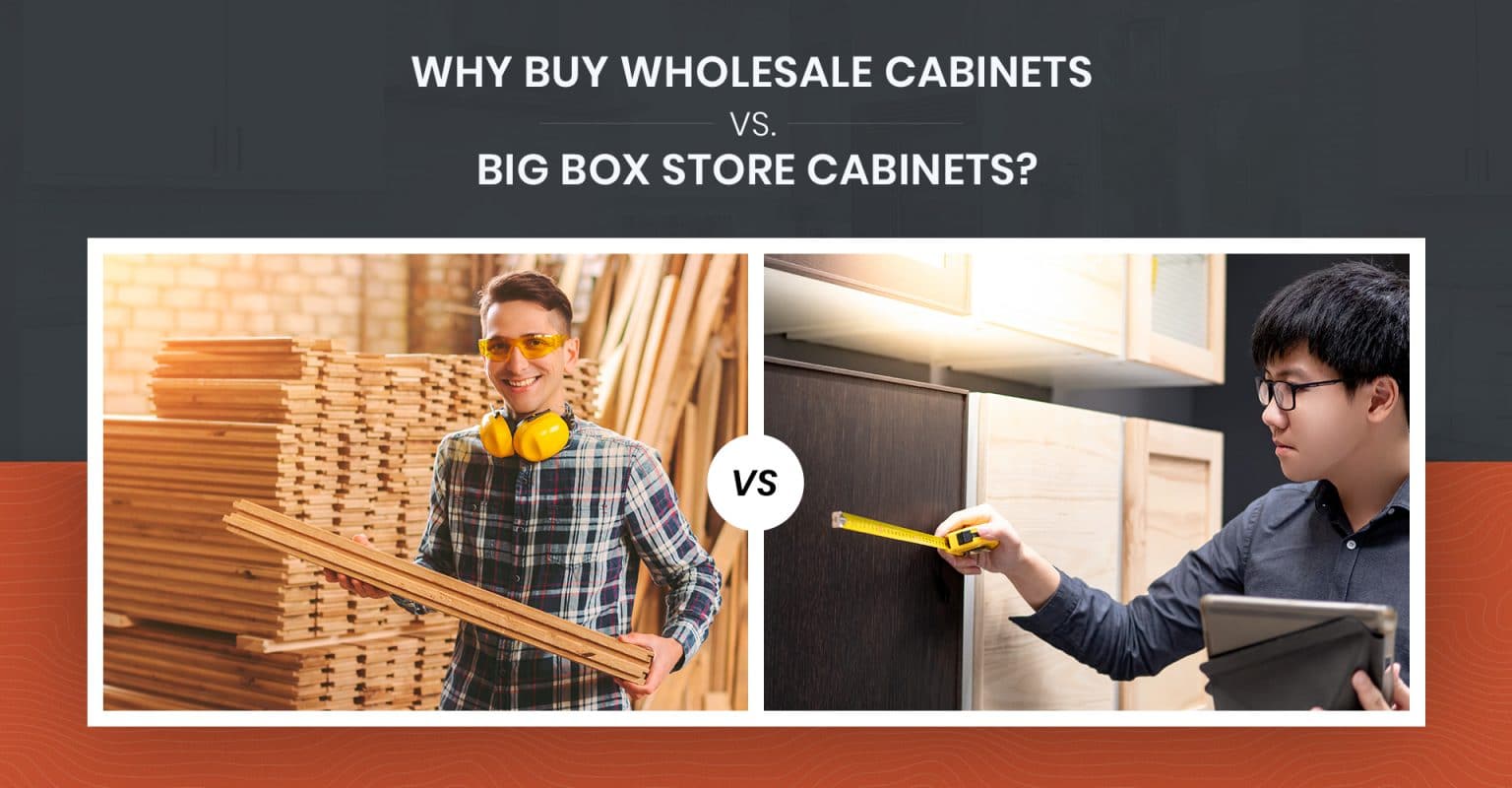 Your final retail price for cabinets and other products purchased at a big-box store always includes the retailer's markup. When you purchase wholesale cabinets directly from the manufacturer, there's no retail markup. You may save up to 40%, sometimes more, off retail prices. By selling directly to contractors, the cabinet manufacturer can keep prices substantially lower than what you'll find at a big-box store with no cut for the middle man.
Related – Why Buy Wholesale Cabinets Vs. Big Box Store Cabinets?
2) Are wholesale cabinets available to the public?
Yes, anyone can buy wholesale kitchen cabinets at the same low prices kitchen contractors and retailers pay when buying wholesale. In addition, you can find affordable kitchen cabinets in a broad range of styles; most manufacturers offer a much greater selection than you'll find at the big-box store. At Cabinet Corp, our satisfied customers include busy contractors who remodel hundreds of kitchens a year and individual homeowners who might remodel one kitchen every 10-15 years.
3) Are wholesale cabinets available in both frameless and framed cabinet styles?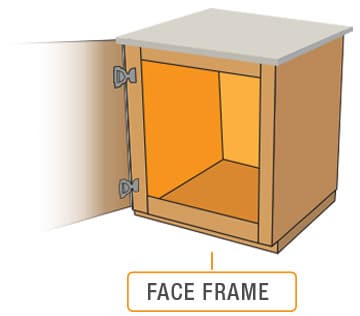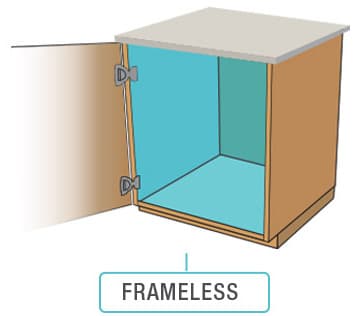 You can find framed wholesale cabinets in various styles to fit any kitchen, from traditional to modern. Shaker-style cabinets remain on-trend; their versatility lends itself well to many different kitchen styles. If you favor a traditional look, we can add overlays to the door construction to complete the ornate look of traditional cabinets.
Frameless cabinets have flat slab doors that connect directly to the cabinet box. Frameless cabinets provide more storage volume than framed cabinets since there's no frame to take up space inside the cabinet. Frameless cabinets also use hidden hinges and can accommodate larger roll-out shelf accessories.
As a contractor, it's beneficial to offer both framed and frameless cabinets to help your client decide on the right look and style for their new kitchen.
4) What assembly options are available in wholesale cabinets?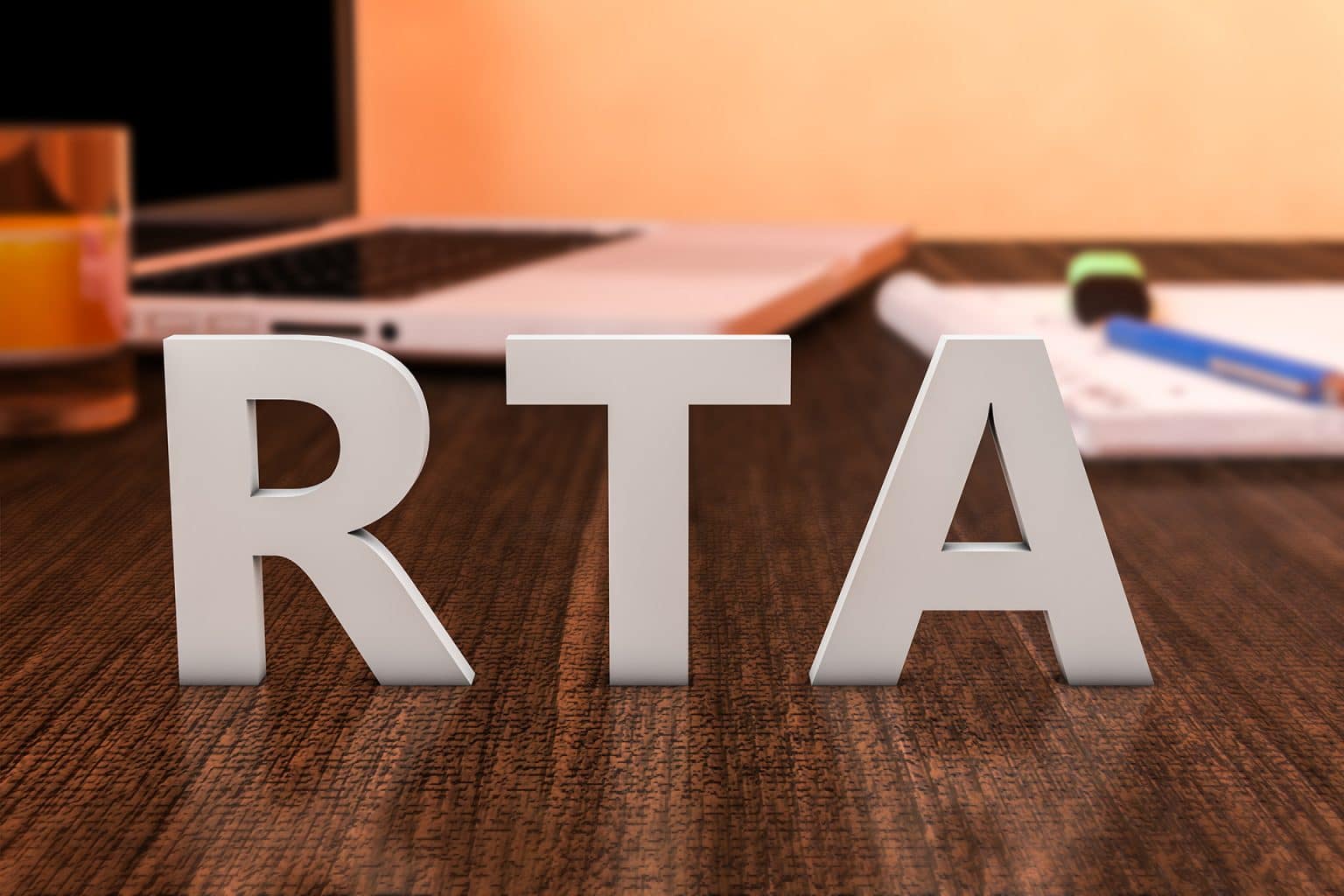 You can purchase wholesale cabinets that are fully assembled at the factory or opt for ready-to-assemble (RTA) cabinets that you put together on site. If you choose cabinets assembled in the factory, they are manufactured to the same quality standards as any custom-built cabinet.
Manufacturers use dovetail joints in the factory because they provide optimal strength and stability for the finished cabinet. However, for the DIY homeowner and even some contractors, dovetail joints are more challenging to construct. Instead, look for dado joints if you're purchasing RTA cabinets wholesale. Dado joints include a groove carved into one panel, into which an adjoining panel is inserted. Dado joints make stronger connections than joints assembled with glue, nails, or screws.
Whether you plan to purchase assembled or RTA cabinets, look for gluing and pocket screwing to ensure the cabinet's durability. Staple cabinets are usually relatively weak and will be more likely to sag or fall apart.
Related – Everything You Need to Know Before You Buy RTA Cabinets
Pre-Assembled Cabinets vs. Ready-To-Assemble Cabinets – What's the difference?
5) Who should install wholesale cabinets?
Professional installation will ensure the longevity of a kitchen cabinet. As a homeowner, you are making a significant investment in your kitchen remodel, so you want every step done right – from measuring the kitchen layout to choosing the right cabinets and installing them to last 20-30 years. When you hire an experienced and reputable kitchen contractor to install your cabinets, you gain assurance that every step – and every detail – will be completed properly.
Related – Step-By-Step Guide to Installing Kitchen Cabinets
6) Should I worry about what's in stock when buying wholesale cabinets?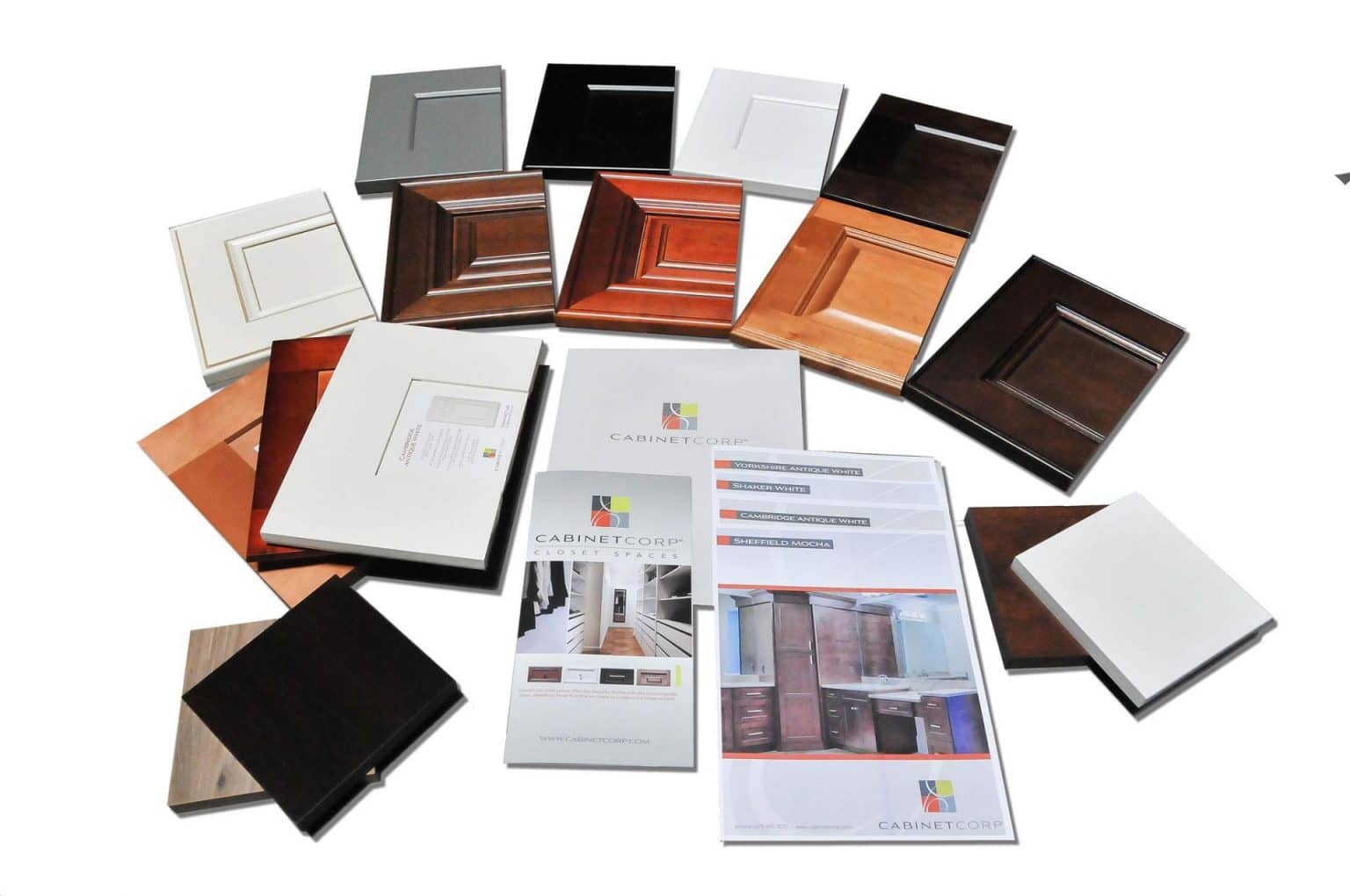 When buying wholesale, you have access to the manufacturer's entire inventory of popular cabinet styles, some of which never make it to the retailer's showroom. As a result, you can select color, style, and finisher for your cabinets without any concerns about a retailer's available inventory.
7) Can I buy wholesale cabinets with glass doors?
Yes, when you buy wholesale cabinets, you can choose either glass or wood for cabinet doors. If you want to showcase a specific area in the kitchen, you can mix and match the cabinet door styles.
8) Can I buy wholesale cabinets for a DIY project?
Many DIY customers buy wholesale kitchen cabinets. Both homeowners and contractors want to keep costs low, so they choose to purchase RTA cabinets wholesale. Cabinet Corp designers and contractors can answer any design and installation questions. If you plan to install your cabinetry yourself, we offer low prices and high-quality cabinets to help create the kitchen of your dreams.
9) Do you sell other wholesale items for the kitchen?
As a full-service cabinet manufacturer, we also offer a broad selection of quartz and granite countertops, flooring, sinks, and hardware. In addition, we have cabinetry options for the whole house, not just the kitchen.
Are you considering wholesale cabinets for your next remodeling project? You may want to become a Cabinet Corp dealer.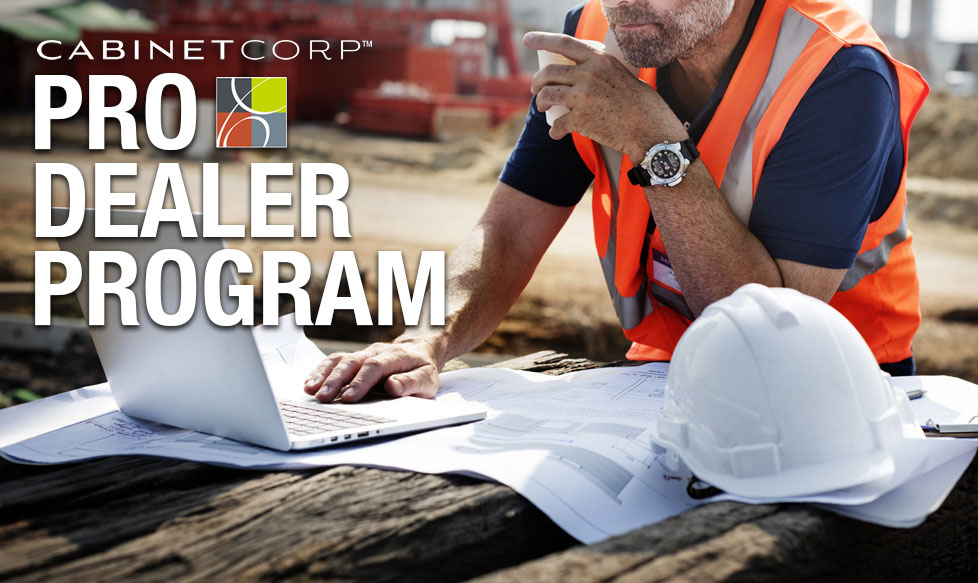 As a cabinet dealer, you have access to Cabinet Corp's full line of assembled and RTA semi-custom cabinets. Our cabinets come in18 different popular styles. You'll also receive free kitchen cabinet design services from our expert cabinet designers. To help you market your services, we provide a complimentary dealer kit that includes 18 cabinet door samples, closet & garage cabinet samples, a 40-pg. spec book and a supply ofCabinetCorp brochures to share with clients., Your CabinetCorp VIP welcome packet offers easy instructions for how to use the CabinetCorp website.
Become a cabinet dealer today and set your business up for success – and greater profit margins – on every remodeling project.