When you're remodeling a kitchen, choosing the right cabinets for the job is job #1. Differences between ready-to-assemble (RTA kitchen cabinets) and cabinets that arrive pre-assembled and ready to install can drive how your remodeling project unfolds. Keep in mind this is not a choice about quality. All kitchen cabinets from Cabinet Corp are made from all-plywood construction and include dovetail drawers, and high-quality hinges and glides. When considering RTA vs. pre-assembled cabinets, you need to look at the pros and cons of each to make your best choice.
What are assembled kitchen cabinets?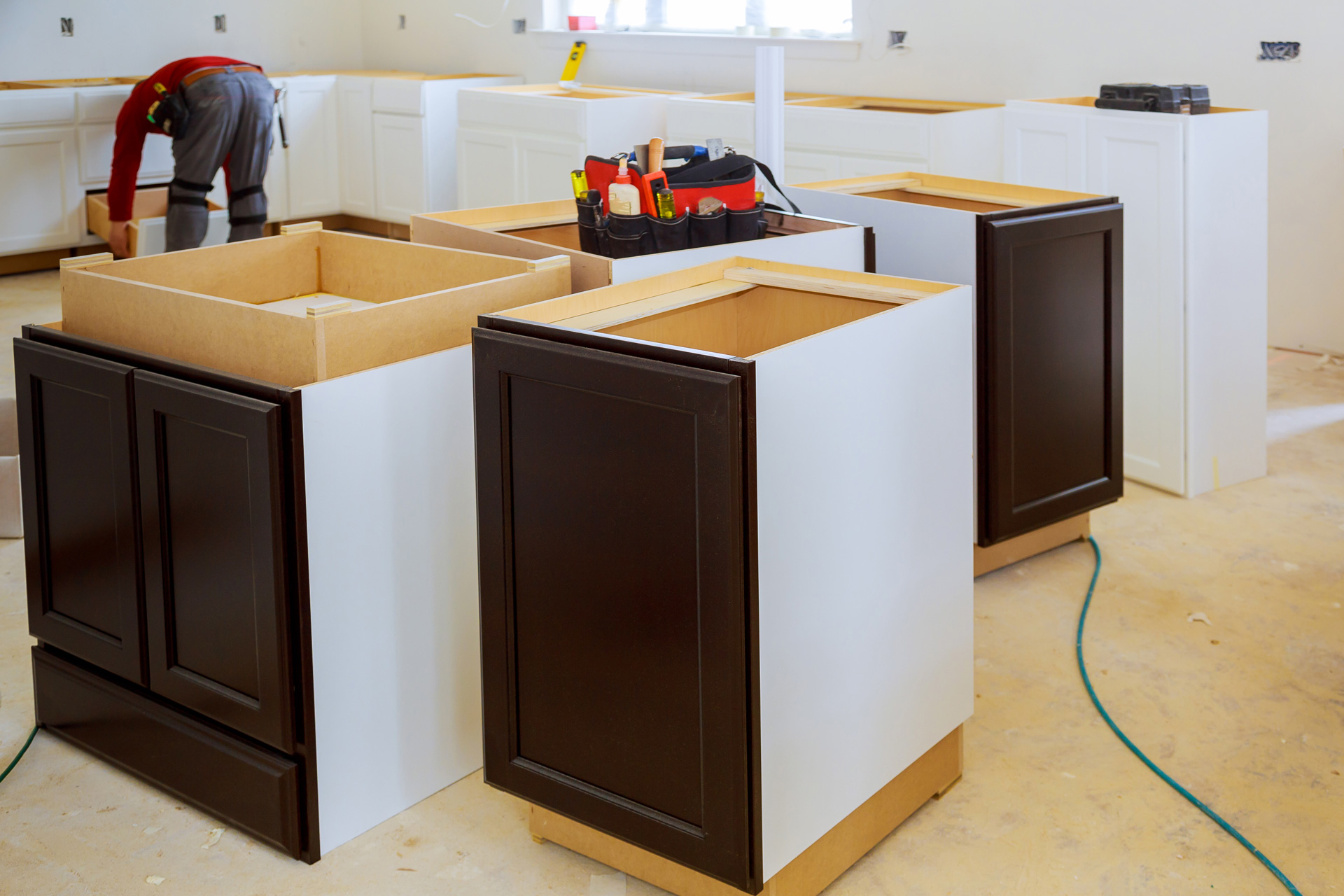 Precisely as the name suggests, assembled kitchen cabinets arrive at the work site fully assembled and ready for installation. The main advantage of assembled cabinets is that they have been built from the ground up by trained and skilled craftsmen who have access to all the proper tools and materials in the factory. Assembled cabinets will be more durable than RTA cabinets because they've been built in a professional factory environment with strict quality controls in place for every step of the construction process.
What are ready-to-assemble (RTA) cabinets?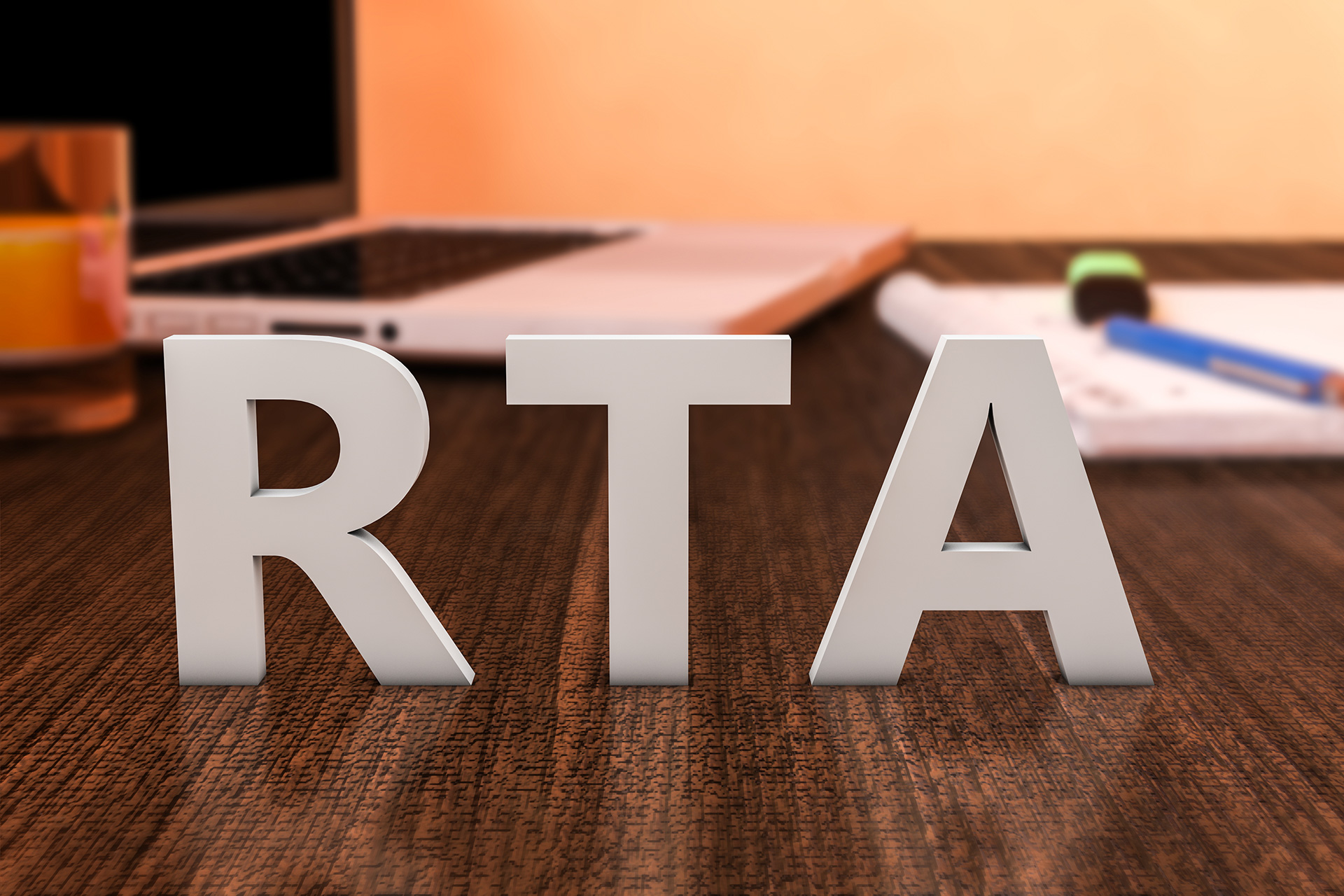 RTA cabinets arrive flat-packed, complete with all cabinet pieces, accessories, hardware, and detailed instructions for assembly and installation. These are built using the same high-quality all-plywood as assembled cabinets but stop short of final factory assembly. The main advantage of RTA kitchen cabinets is the price. Because they get assembled on the worksite, you save on the extra cost of factory labor for final construction.
Let's review a more extensive list of pros and cons for each cabinet type. So you can make an educated decision about which type of cabinet they choose for your kitchen remodeling project.
Pros and cons of assembled cabinets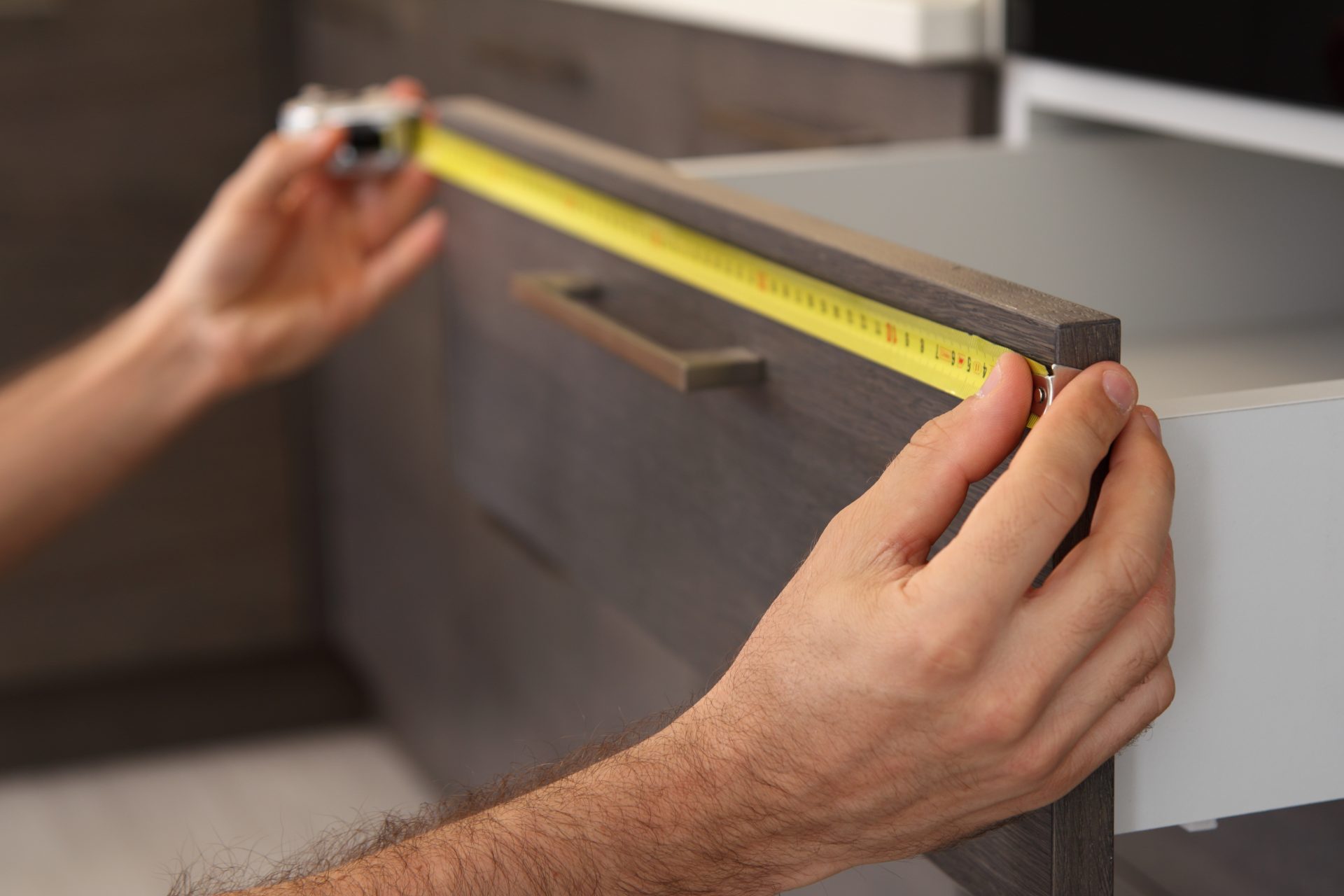 Assembled cabinets are a great option if you have the time and budget because you eliminate any issues involving missing pieces or improper onsite.
Pros of assembled cabinets
Ship completely assembled and finished with top quality craftsmanship—no onsite assembly required by the homeowner, ready to be installed.
Offer a more durable, better-finished product because they are assembled at the manufacturer by skilled craftsmen, using the right tools, machines, and materials.
Constructed from all-plywood materials, cabinet boxes use no particleboard or MDF
Include Cabinet Corp's limited lifetime warranty and Kitchen Cabinet Manufacturer's Association (KCMA) certification
Allow for more internal cabinet accessories like trash pull-outs, lazy susans, etc.
Include dovetail drawers for long-lasting durability
Feature adjustable soft-close hinges and full-extension, soft-close under-mount drawer slides.
Offer customizable cabinet door styles and colors.
Cons of Assembled Cabinets
Ready-to-install cabinets cost more than RTA cabinets due to additional factory time and labor.
When working with a homeowner who's budget and schedule are both tight, a contractor may want to recommend RTA cabinets.
Pros and cons of RTA cabinets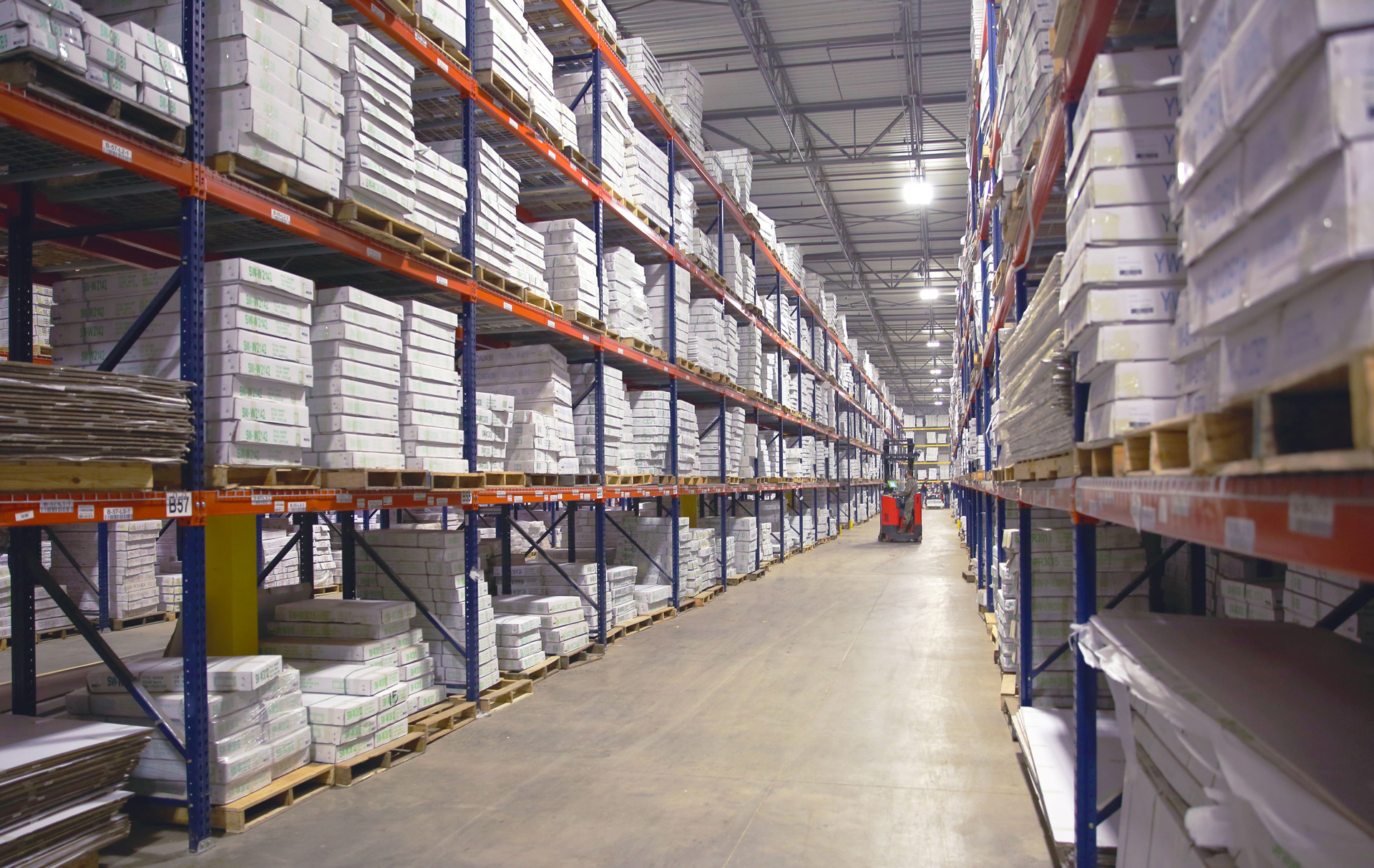 RTA cabinets have gathered a bad rap over the years among contractors and even homeowners. But they are an excellent option for new kitchen cabinets if you are tight on budget and time. RTA cabinets ship quickly and are less expensive than assembled cabinets.
Pros of RTA Cabinets
Shorter shipping times since the cabinets are typically in stock and ready for shipping as soon as the order is placed, usually within 24 business hours.
Cost less because the final assembly does not take place at the factory.
Cons of RTA Cabinets
Because cabinets must be assembled at the worksite, the kitchen contractor must factor in extra labor costs, add time in the schedule, and plan for additional project management, all of which add to the budget.
RTA cabinets ship in multiple boxes, with many small parts like hinges and pulls, which can create extra work at the job site to match each cabinet's components.
RTA cabinets have limited size options.
These cabinets are not as strong and durable as fully assembled cabinets. They are assembled onsite with simple locking cams or screws, without the additional hi-temp adhesives or furniture staples or fasteners.
Despite the cons of RTA kitchen cabinets, many experienced contractors prefer them because they can count on quality and quick shipping. With the right kitchen contractor, the differences between the cabinets disappear, and it comes down to a homeowner's budget and timeframe for the project completion.
Most manufactures offer a wide variety of styles and colors in both assembled and ready-to-assemble cabinets. Visit with the certified cabinet designer about your next kitchen remodeling project to help you choose the right cabinet type and style and stay within your project budget. Contact our certified cabinet designers today.