How to Help Your Clients After a Bad Contractor Experience?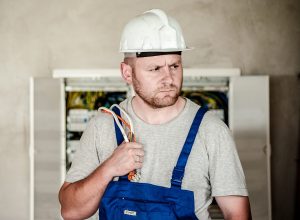 It's no secret that there are contractors who operate their businesses with … shall we say … a murky definition of integrity. Stories abound of unfortunate homeowners who have been taken for a ride. Of course, most contractors are both honest and hard-working – and for the homeowner with little remodeling experience, it can be hard to know which ones to work with and which ones to avoid. 
When you are a well-respected kitchen contractor, it is hard to follow in the shady contractor's footsteps. Building trust with your client can take a few extra steps – you may find your process and team under greater scrutiny and supervision than what you are used to, because of the homeowner's bad experience with a previous contractor. 
How can you help your clients get over working with a bad contractor?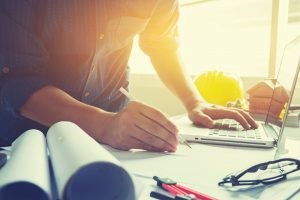 Homeowners can be remarkably trusting – especially when the price is right. There are often "contractors" plying their trade to unsuspecting clients, even though the business isn't licensed, much less bonded or insured. As a reputable professional kitchen contractor, you can understand this mistake and use it to your advantage when marketing for your business. 
Provide all the information homeowners need and more
When you make a point to discuss the fact that you are professionally licensed as a general contractor and meet all requirements for bonding and insurance, you can separate your business from the handymen and jack-of-all-trades "contractors" who talk a good game, and clear up any misconceptions homeowners may have. Better yet, take it a step further and help them understand what these credentials and qualifications actually mean for their job.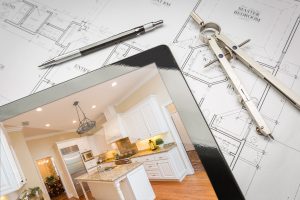 As a licensed general contractor, you've completed all necessary classes, and coursework, and logged hours of supervised experience. Specific requirements may vary by local area or state for that line of work, but most states require that contractors demonstrate proof of insurance in order to register to obtain a trade license. Showing a valid license and insurance can go along way to earning the homeowner's trust.
Answer every question fully
Homeowners who have dealt with bad contractors may realize after the fact they didn't ask enough questions about the process, scope of work, payment terms and timelines – and importantly, any recourse if the project goes south. 
Recognize that you may take the brunt of their questions, which may seem excessive or nitpicking, as they are understandably fearful getting burned by another bad experience. Take the time to answer every question with patience and understanding and you position yourself to earn enough trust that they won't feel the need to supervise and question your every move once the job starts. 
Give them answers to questions they didn't ask
As a professional contractor, you know better than any homeowner what a kitchen project entails. You'll know if they forget to ask questions you think they should have asked. There is nothing wrong with helping them out and providing them with extra information. The more details, the better. If a homeowner feels like you are entirely straightforward from the beginning, he or she will be less likely to question every expense or request for payment.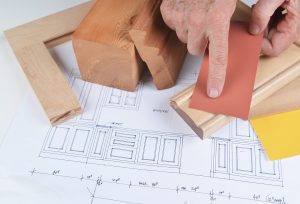 To elevate yourself and your business, you could take the time to prepare a flyer, letter or even a brochure that outlines your overall process. Suggest a list of questions you think a homeowner should ask any contractor. Talk about how you usually budget a project. Again, it's all about rebuilding trust for both you as a business owner and for the profession overall. 
Provide referrals and resources
Homeowners may ask to speak to a couple of past clients for a reference. This should be an opportunity to build your credibility and help you secure the job. Have a couple of references already secured – ideally, recent clients who are delighted with their new kitchen – so you can provide your prospective client with their contact information on the spot. Any hesitation in this area can cause the homeowner to pause, so it's a smart move for your business to have two or three references ready.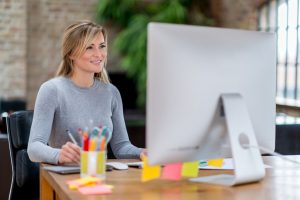 A prospective client may want to double-check your licenses and insurance. This is positive for you; when they check your credentials, they gain assurance about your background and you are one step closer to getting the job. Give them all the information they need to feel completely confident with their decision to hire you.
Respect their time and opinion
Once you earn the job, do your best to respect the homeowners' time and their opinions. If they have worked with a less-than-professional contractor in the past, they may feel the need to ask additional questions about how why you do things a specific way. Don't' take offense. Remember, they may have been dealt a rough hand by a previous contractor and found themselves left to fix problems that should never have occurred. Be patient; they are not questioning your ability, they simply want to become better educated as clients. 
Stick to the schedule you provide to complete the project. Depending on the past contractor's habits, your homeowner may had to follow up for months to get the contractor to finish the project. Your client may be worried about having to track you down as well. Put his or her mind at ease: set up an estimated timeline right at the start and be proactive to keep your client up to date if you expect a delay.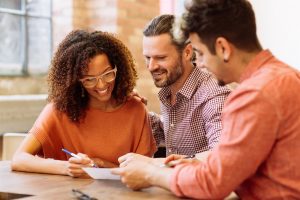 Most general contractors are unaccustomed to the habit of explaining themselves to homeowners at every step of the way. For most jobs, there's no need to do so, but when your client has lost trust but needs work done, you may have to set aside your pride and extend a little more patience. 
When you take the time to understand and work through past issues, you'll form a stronger bond of trust. And happy homeowners eagerly share news about an excellent contractor, as easily as they spread the word about a bad one. If you take the time to change their mind, you develop a new team of cheerleaders for your company and develop the best form of marketing for your business – word-of-mouth. 
Cabinet Corp works with licensed, bonded and insured kitchen contractors across the U.S. If you are looking for a reputable contractor, ask your designer or the Cabinet Corp customer service team.