Kitchen cabinets can easily be the most expensive item in a kitchen remodeling project. You want to be sure to purchase the right kitchen cabinets to suit your client's home and ensure you install a quality product that will serve them well for many years. Since many cabinet manufacturers offer kitchen cabinets online at wholesale prices, purchasing online is a great way to keep the project affordable.
Here are 6 tips on how to find the best online source for kitchen cabinets. 
Look for  a reputable cabinet company committed to responsive customer service, high-quality construction methods, reliable inventory on products, all-plywood materials for their kitchen cabinets, good reviews, and consistent prices to make your purchases worthwhile every time.
Why buy kitchen cabinets online?

When you search for kitchen cabinets online, it is easy to compare and contrast different kitchen cabinets and manufacturers. A manufacturer's website should provide you with all the information you need to make a good decision.
Does the website answer your questions thoroughly and present the company as a credible authority? 
If they talk about their construction process – and even better, feature images that showcase key construction details like dovetail joints – and have years of experience in the industry, you'll know they understand that the quality of kitchen cabinets can make or break a remodeling project.
Does the site have a frequently asked questions (FAQs) section covering questions about both products and services?
If not, you'll have to dig further for more detailed information or use the site's contact form to ask a question, which often takes more time to produce a response.
Do the company's customer reviews speak highly of the product and service?
When a company is transparent with its reviews and has earned more good ratings than bad, it's a strong indication that it provides a    good product and service to clients.
Can you contact them directly?
If you can't email, call or fill out a contact form to contact the company to ask a question, how will you get questions answered if you get in a jam? Be sure you can easily find contact information before buying from an online cabinet company.
Can you order samples?
If you like the products the company features but are unsure if the cabinets will work for your current project, consider ordering samples. This will allow you to show an actual product to your clients to get a better sense of how the new cabinet will look with their countertop and flooring.
 Does the company clearly state a return and replacement policy?
A fully transparent company will give you more details than you need to make the best decision. If you have a hard time understanding how they handle returns or shipping replacement parts, you may want to think twice before making a purchase.
How to find the best price before you buy kitchen cabinets online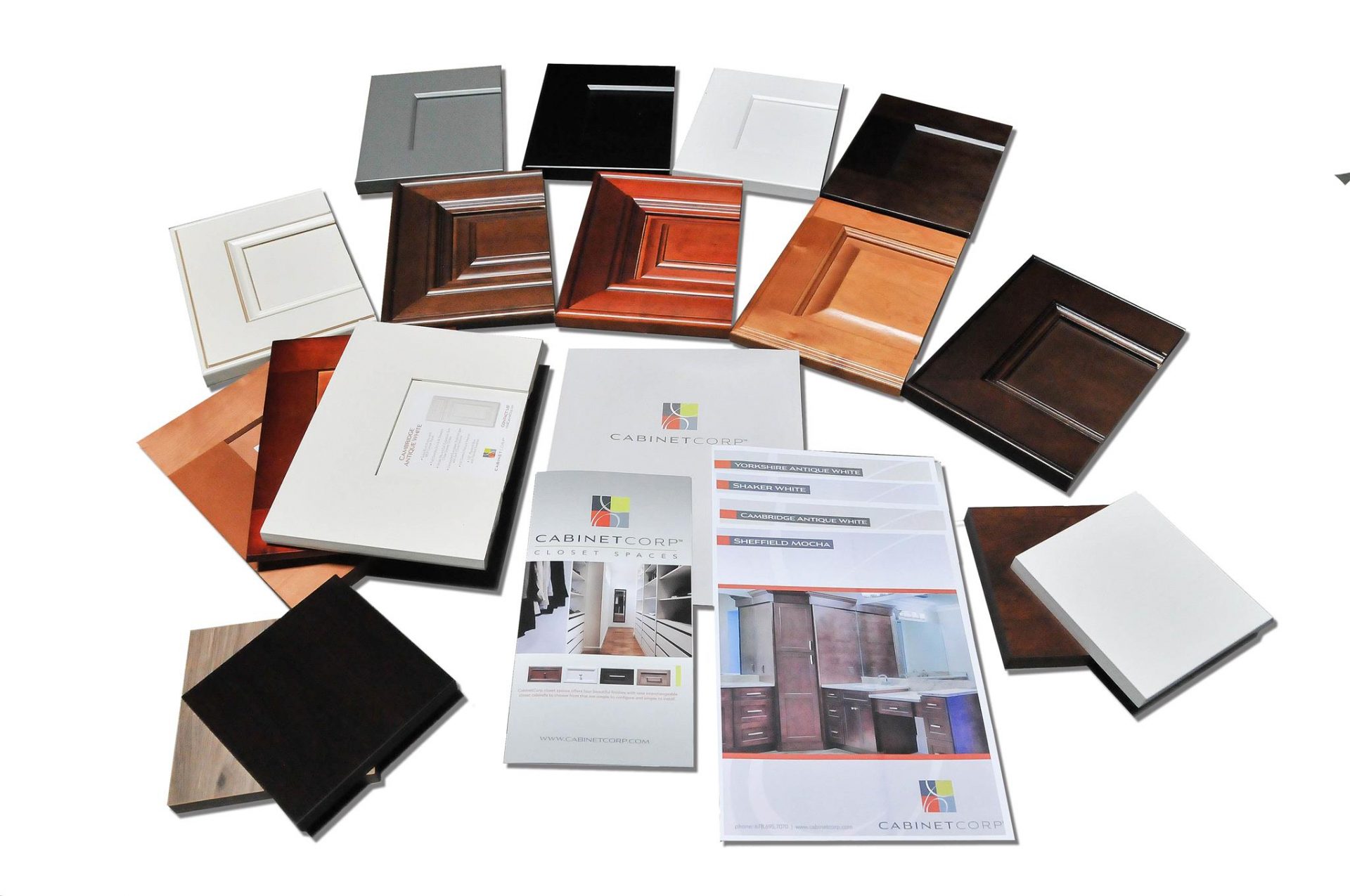 When searching for kitchen cabinets online, it may surprise you to learn that the best cabinet manufacturers keep a keen eye on their competitors' pricing so they can offer you the best price upfront. This helps you make a decision sooner without spending time searching and comparing prices for other wholesale kitchen cabinets.
When you work with a reputable cabinet company committed to high-quality construction methods and all-plywood materials for their kitchen cabinets, you may find that their reliable products, consistent prices, and responsive customer service make your purchases worthwhile every time.
When buying kitchen cabinets online, here are key considerations to look for:
Successful contractors know that cabinet quality is the most critical factor t when purchasing kitchen cabinets. You'll always be ahead of the game when you help your clients invest in well-constructed kitchen cabinets made from solid wood or another sturdy and durable material that will hold up for a long time under regular use. All-plywood kitchen cabinets (RTA or assembled) look great right out of the box and are available in various finishes.
Of course, you are looking for cabinets that reflect the style your client wants for their kitchen remodel. Also, pay close attention to the joints and hardware before you purchase. Dovetail joints make the most durable drawers. Many clients now expect soft-close hinges and drawer glides to ensure their cabinets and drawers will maintain their function over time.
Free cabinet design services
Some cabinet companies ask you to show up with your final kitchen layout and exact measurements – but what happens if your client wants to make changes or you need assistance to determine precisely what you need? Many cabinet companies offer complimentary cabinet design services provided by their certified in-house kitchen designers. These designers can help you, as a contractor, provide the best possible service to your homeowner clients.
After working with a designer to choose the cabinets that will function to make the new kitchen as efficient as possible, you will be able to nail down the biggest element of the remodel's budget. With a reputable cabinet company, you won't find surprise essential "extras" you didn't discuss as part of your design process. You can count on one hassle-free price, so you know what the total package for the kitchen cabinets will cost, whether you choose RTA or pre-assembled cabinets.
Many cabinet companies run deals around national holidays or special events like Mother's and Father's Days. If you place an order in one of those timeframes, you'll likely get an additional discount.
Some cabinet manufacturers offer free shipping, but this may not apply to all cabinets and orders, so check with your supplier – this can represent substantial savings. In many cases, RTA cabinets (commonly referred to as flat-packed cabinets) will ship for free with a specific purchase amount.
Customer service and project management
Many cabinet companies are set up to provide product only and leave all the rest of the responsibility to the contractor. They are not concerned with what happens after the cabinets get delivered. When you purchase cabinets from CabinetCorp, your projects run more smoothly because your cabinet order is not only delivered, but you have every single piece and component you ordered – and you have an expert resource readily available to answer any installation questions. Your Cabinet Corp designer will also follow up to ensure you receive the complete order and help if there are questions. In short, you gain a project management partner when you work with CabinetCorp.
It's never been easier to find and buy kitchen cabinets online. You can even buy them at discounted or wholesale pricing, depending on the company from which you purchase. As you search, be sure the kitchen cabinet company you choose provides you with plenty of information, answers all of your questions, and makes it easy to contact them.
Visit our online showroom today to get your client's kitchen remodeling project underway. A certified kitchen designer will be waiting to help you when you're ready to buy your kitchen cabinets – and will be on your team through final cabinet installation to ensure a result that satisfies both you and your client.