Installing new kitchen cabinets is a significant investment that a homeowner doesn't make hastily. One can spend hours researching the best types of kitchen makeover ideas and still have doubts about which to purchase. Part of the problem is a lot of false information online about the types of kitchen cabinets on the market. Here are ten myths about kitchen cabinets that can be mistaken for truth, absent appropriate context, and clarification. With reliable information in hand, kitchen contractors can debunk these myths about ready-to-assemble (RTA) kitchen cabinets and better handle client questions. Most importantly, this information can help contractors recommend RTA cabinets for functionality, durability, and a beautiful kitchen makeover on a budget.
What are RTA cabinets?
RTA cabinets arrive at the client's home or job site as packaged parts ready for on-site assembly rather than fully assembled cabinet units. There is no difference in materials or overall quality between RTA and assembled cabinets. But to ease homeowners' concerns, take time to debunk the myths about RTA cabinets and share the benefits.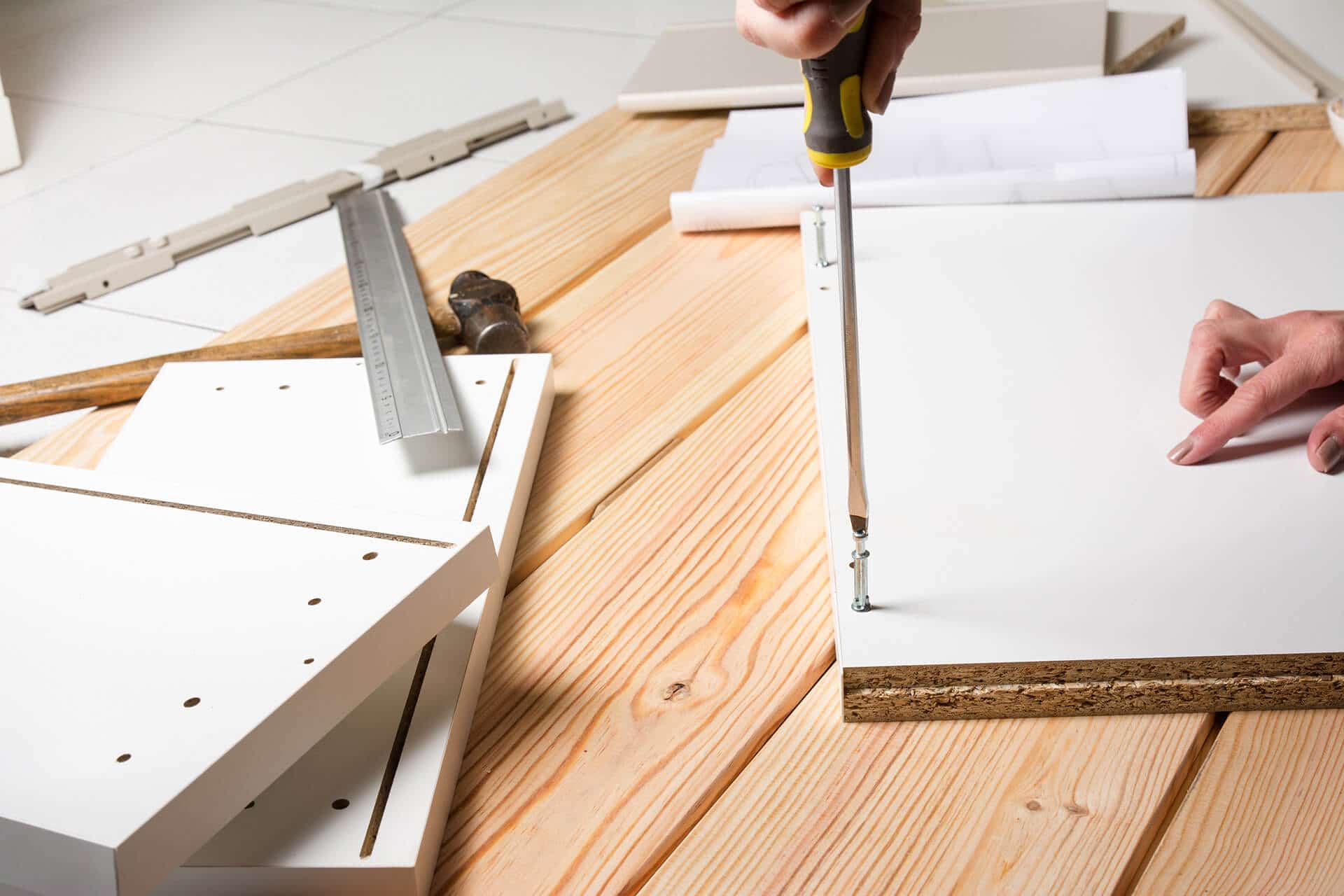 Here are ten myths about RTA cabinets – and verifiable facts to debunk them
Myth #1–RTA cabinets can only be bought online, involving an unsecured transaction.
Most homeowners are now familiar and often comfortable with large online purchases in today's tech-savvy world. However, purchasing cabinets online, with all the options available, can create a new level of anxiety. To help calm the customer's fears so they will make a large purchase online, many security-savvy cabinet manufacturers have installed e-commerce security programs on their websites to safeguard credit card and personal information. Whether a cabinet contractor or a homeowner, customers can set up an account as they would with any online store. Their account will archive all order details while deleting payment information deleted for security.
Myth #2–RTA cabinets take forever to ship
Some cabinet manufacturers have a lead time of several months where the raw products need to come in for construction to be completed and then take three weeks to ship out the products. At CabinetCorp, RTA cabinets ship sooner than preassembled cabinets. RTA cabinet parts are already flat packed for zero movement and ready to ship out within two business days of the order. Delivery is typically within 7-10 days from the ship date.
Myth #3–RTA cabinets are not affordable
There is a common misconception that all new kitchen cabinets cost tens of thousands of dollars. Custom-made cabinets, built on-site in the kitchen, can cost tens of thousands of dollars. However, RTA cabinets cost up to 40% less than pre-assembled cabinetry found in any home improvement retail store. When a contractor or homeowner buys preassembled cabinets at a big-box home store, they purchase unassembled cabinets and then pay for assembly before the cabinets ship. Because cabinet manufacturers that sell directly to contractors or homeowners do not incur extra assembly costs, they can offer RTA cabinets a discount, saving homeowners thousands of dollars.
Myth #4–RTA cabinets are hard to assemble
Anybody can assemble and install RTA kitchen cabinets. CabinetCorp always recommends that a licensed and insured cabinet contractor install the RTA cabinets to ensure the highest quality of installation. However, it is unnecessary, and a homeowner with basic skills and tools can do the job. Every cabinet ships with assembly instructions and identifies the tools needed to do the job right. We also provide online access to various assemblies, instructions, and other helpful videos for cabinets and kitchen accessories.
Myth #5–RTA cabinets are constructed from cheap materials
You can find RTA cabinets made from inexpensive materials like particleboard, glued-and-pressurized wood chips. CabinetCorp's RTA cabinets are constructed from solid wood and plywood, not particle board. High-quality plywood cabinets can last 20-30 years when installed and maintained correctly.
Myth #6–RTA cabinets are not as strong as pre-assembled or custom-built cabinets
The strength of an RTA cabinet has nothing to do with whether it was pre-assembled in the factory or built in the kitchen. RTA cabinets are constructed with the same techniques as other cabinets. The best cabinet manufacturers use dovetail joints in all drawers and I-beam construction for all base cabinets. These manufacturing practices ensure durability and strength in an RTA cabinet. RTA kitchen cabinets can actually be stronger than pre-assembled because they are shipped flat and have less chance of incurring damage during shipping.
Myth #7– RTA cabinets only come in standard layouts
RTA cabinets come in every width you can measure, from 3 inches – 42 inches and heights of 12 inches – 42 inches. With help from a cabinet manufacturer's in-house expert kitchen designer, homeowners run wild with kitchen layout ideas. If they can imagine it, the designer can help them fit the proper cabinets in within the space.
Myth #8–RTA cabinets won't add value to a home
It has been proven time and time again that remodeling the kitchen and bathroom and installing new cabinets is the best way to increase the value of your home. RTA cabinets are a highly affordable way to grow a home's value.
Myth #9–I will have to hire a designer to layout the RTA cabinets
Without a background in construction or interior design, laying out a new plan for RTA cabinets can seem challenging. However, that doesn't mean you need to hire an architect to provide a kitchen layout for you. CabinetCorp offers complimentary professional kitchen design services to every client, whether you are a homeowner or a kitchen contractor.
Myth #10–RTA cabinets are unattractive and plain-looking
This may have been true for pre-1990 RTA cabinets. Since then, cabinet manufacturers have upgraded to solid-wood construction and offer cabinet finishes and styles in every type and color. CabinetCorp offers 12 cabinet styles in various colors and finishes. Contractors or homeowners can find the perfect style to meet any preference, whether the desired look is a traditional, transitional, modern or contemporary kitchen.
Find the perfect RTA cabinets for your next remodeling project today
RTA kitchen cabinets have greatly improved in quality and design over products offered in the early days of their availability. Today, if you can dream of the kitchen layout, you can express your vision with beautiful and long-lasting RTA cabinets. Help your clients choose their new cabinets by directing them to our photo gallery for inspiration. If your project is set and you're ready to lay out a new kitchen, contact our cabinet designer today to get started.