Homeowners do not want dull and boring kitchens. Historically, the kitchen is where the family gathers for a meal, entertainment, and conversation. As a kitchen contractor, helping homeowners choose the right cabinets that provide a backdrop of warmth and luxury is essential. Espresso kitchen cabinets can give homeowners the style, functionality, and elegance they want in their kitchen.
Espresso kitchen cabinets are versatile, practical, can increase the home's value, affordable, and easy to clean and maintain. Espresso cabinets have a timeless appeal that works with all kitchen styles. 
Benefits of Espresso Cabinets in the Kitchen
Espresso cabinets are versatile
Espresso cabinets have the unique ability to balance bold or bright colors. The dark brown espresso color can be used as an accent for a kitchen island or as the main cabinetry. The color can be featured as contemporary and modern or brought in as an accent for a more traditional style. The bold color is also comfortable and stylish.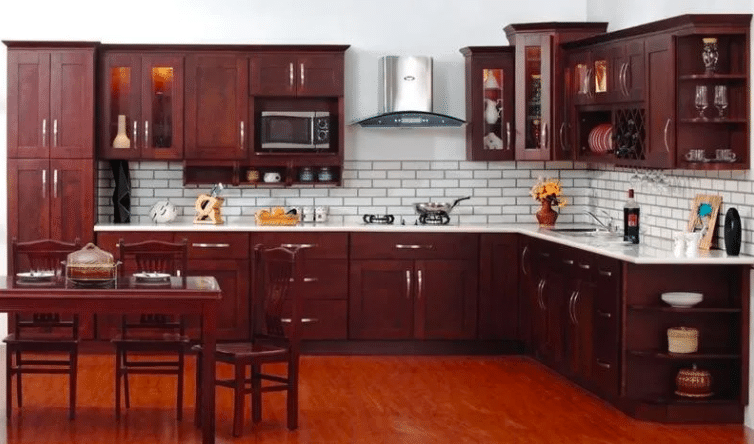 Source – https://www.houseofcabinet.com/
Espresso cabinets are practical
By adding the right decorations and accessories, espresso cabinets can make any kitchen rich and inviting. The dark brown cabinets pair beautifully with white, antique-white, and cool shades of blue, green, red, and silver. Espresso cabinets can even be paired with black.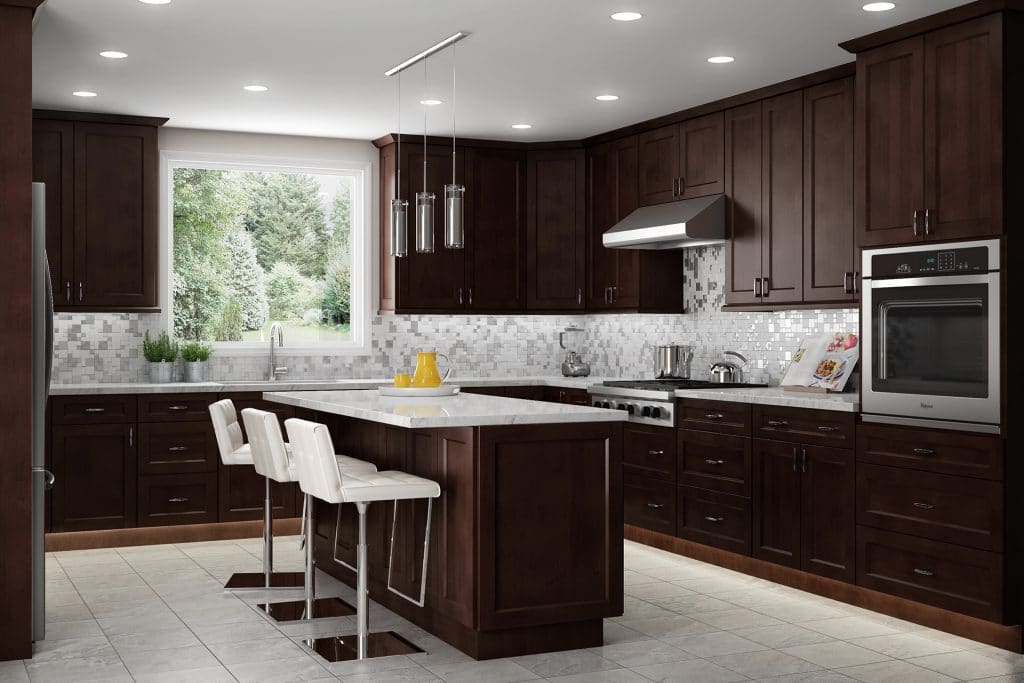 Espresso cabinets can increase the home's value
Homeowners love the feel of a comfortable kitchen. When searching for homes, they will gravitate to a kitchen where they can see themselves cooking or being entertained. Homebuyers will pay more for a house with a new kitchen. A major kitchen remodel can cost around $68,489 using midrange products but increase your value by $40,127, according to Remodeling Magazine's 2020 Cost vs. Value report.
Dark brown cabinets give the kitchen a luxurious feel that homeowners will view as rich and noble.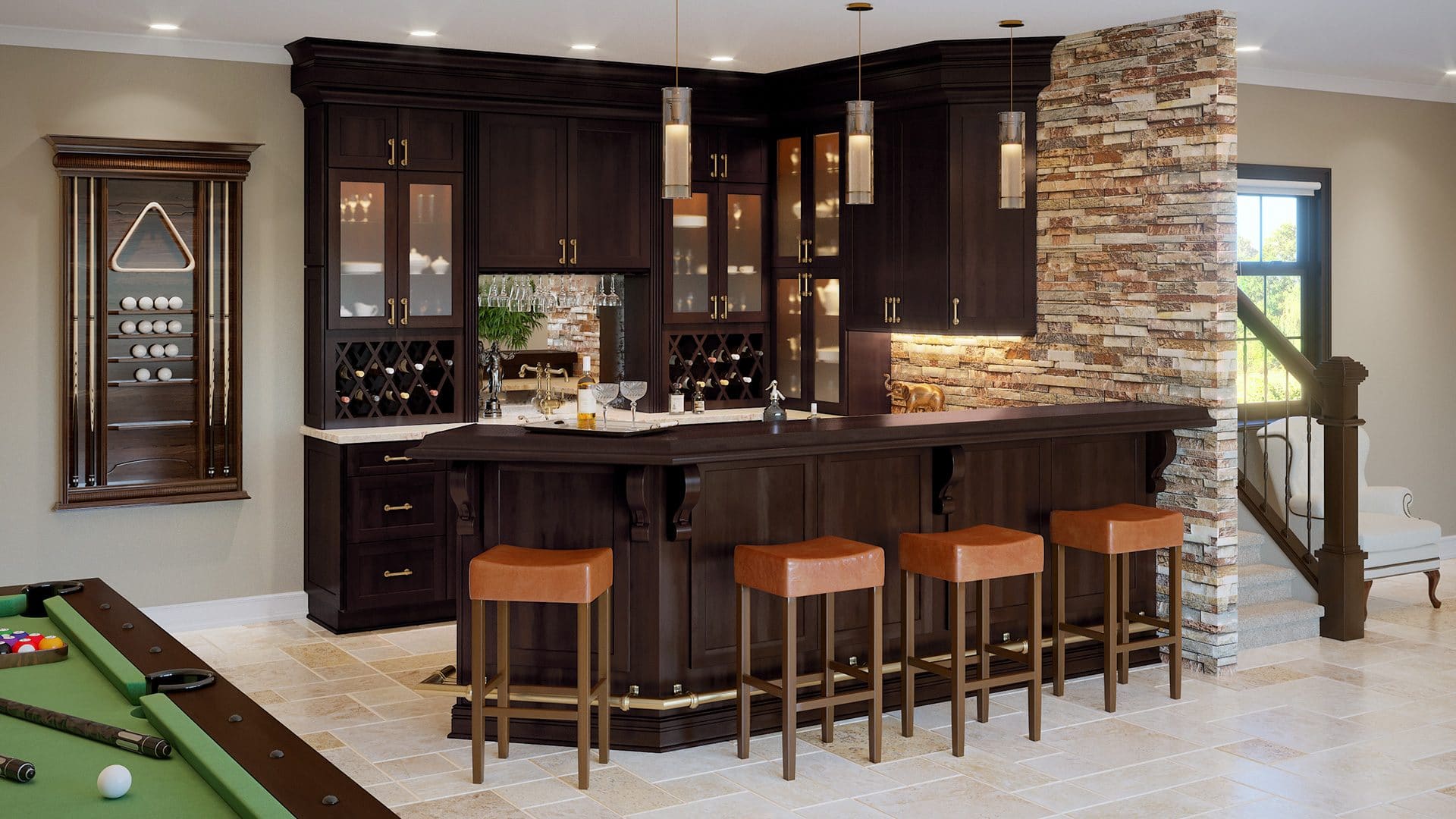 Espresso cabinets are affordable
Kitchen contractors can buy premium espresso cabinets directly from the manufacturer as ready-to-assemble (RTA) cabinets. RTA cabinets are economical and work with any remodeling budget. Espresso Shaker cabinets are easy to assemble and install. Espresso cabinets purchased from a manufacturer that builds all-plywood cabinets will be durable and last 20–30 years if properly maintained.
Espresso cabinets are easy to clean and maintain
All kitchen cabinets are susceptible to oil, grease, spills, and spots if the homeowners do any cooking or baking. A benefit of dark-colored cabinets is that stains, spots, and scratches can be concealed better than imperfections on white cabinets. With spot polishing and occasional cleaning, the surface of espresso cabinets keeps their beauty and shine.
Ways to add design elements to espresso cabinets
When working with a dark kitchen, you'll want to keep the accent and accessory colors light, bright, and neutral. You don't need to shy away from bold color, but adding other dark colors to the espresso cabinets can be overpowering. This is especially true in a small kitchen.
Espresso Kitchen Ideas
Sleek hardware pairs beautifully with espresso Shaker cabinets. Because of the recessed panel and single-line frame, espresso Shaker cabinets have a contemporary look that pairs well with modern hardware. Choosing straight-lined hardware in stainless steel, nickel, or brushed nickel can make the cabinets stand out.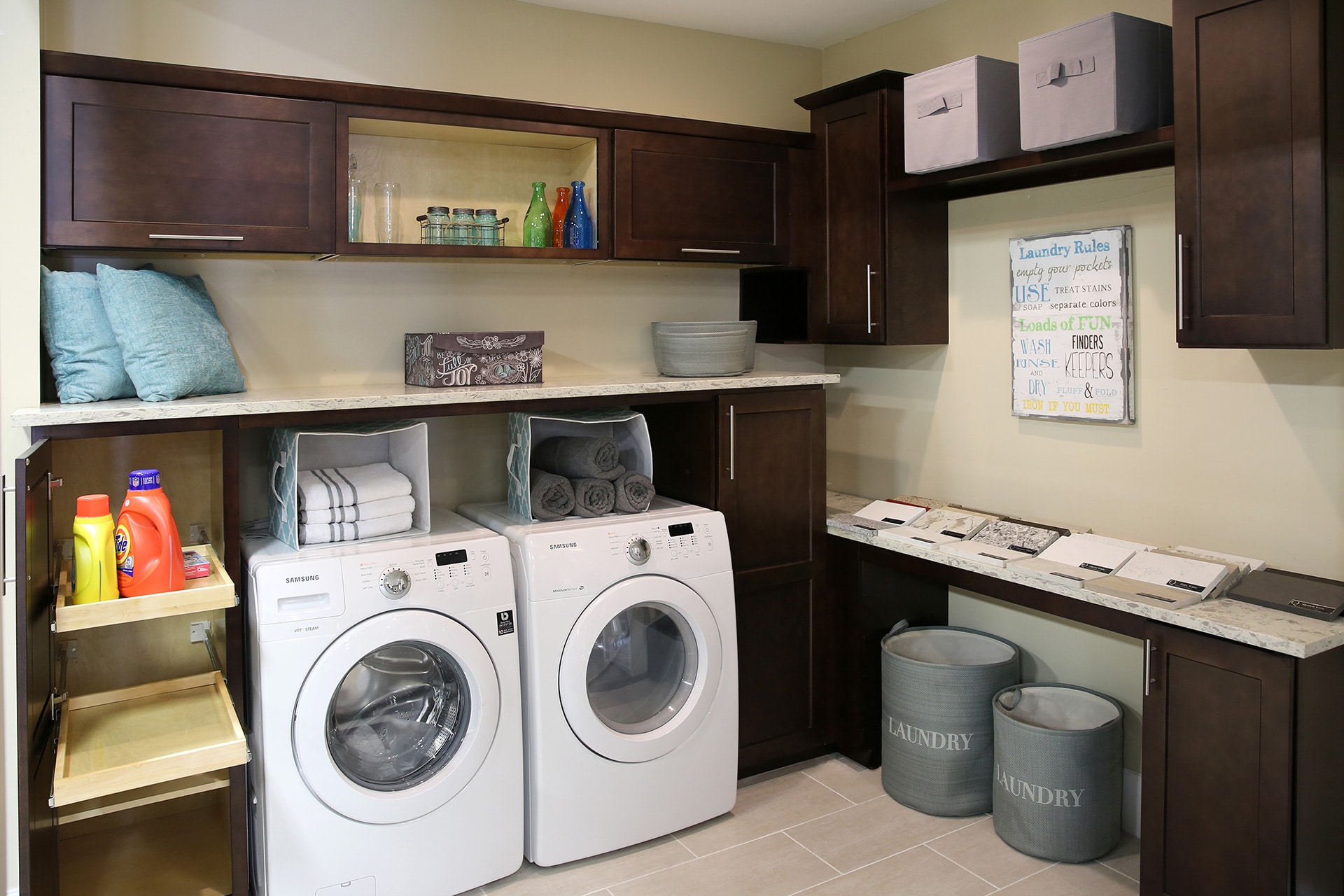 With dark brown cabinets, you want to be sure the room has ample lighting. Under-cabinet lighting and pendant lighting can help those kitchens with small windows. Under-cabinet lighting gives homeowners the task lighting they need to prep food or work on the countertop. Bright pendant lighting will give cabinets a shine.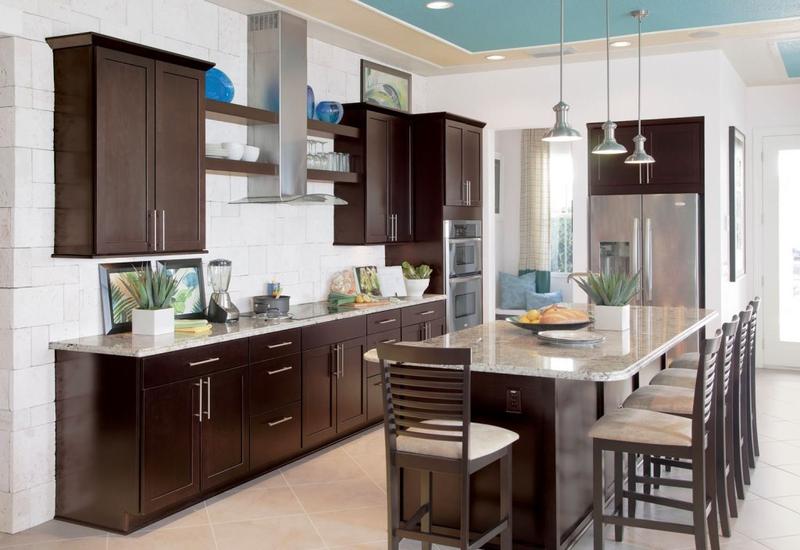 Source – http://rilane.com/
Design Combinations that Work with Espresso Cabinets
Combine light and dark colors
Warm brown espresso cabinets look great with white accents for flooring or countertops. The dark wood cabinets beautifully offset granite with a mix of white, browns, cream, gray, and even blue or green. White flooring is a direct contrast to the espresso cabinets, and the two make each other pop.
Espresso and beige
This color combination is softer, although contrasting. For example, beige walls can be the perfect background and highlight your beautiful dark espresso kitchen cabinets.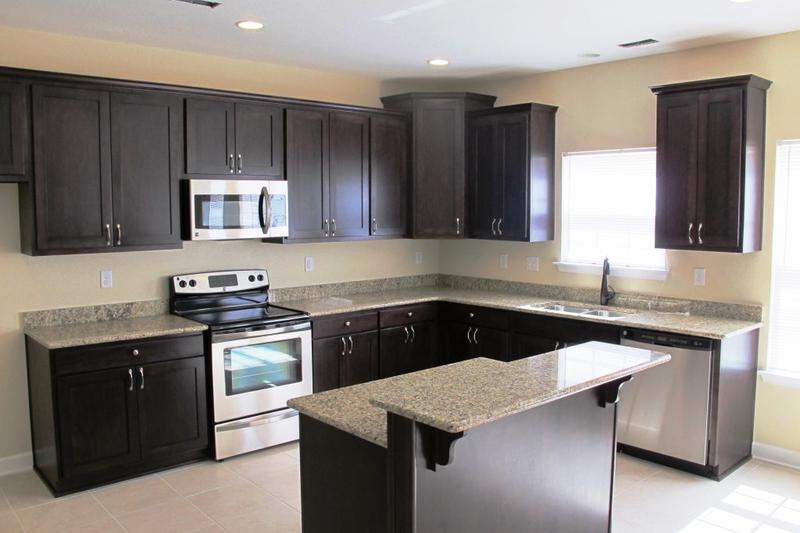 Source – http://rilane.com/
Espresso with color
Neutral dark brown espresso cabinets pair well with gold, apricot, beige, and vanilla shades. They give the kitchen a neutral and comfortable atmosphere.
Bold colors such as yellow, orange, red, green, and blue give the espresso cabinets a more energetic vibe. These colors are best used as accent pieces, such as tablecloths, curtains, chair covers, and decorations.
Add Elegance to your Kitchen Project with Espresso Cabinets
Espresso cabinets have a timeless appeal that homeowners appreciate in new Shaker kitchen cabinets. Not only are the espresso kitchen cabinets easy to clean and maintain, but they are also durable. Cabinet Corp's Espresso Shaker cabinets will help you achieve the perfect balance of warmth and luxury in your client's kitchen.