Remember that call right after Thanksgiving last year, from your client in tears because their kitchen was a disaster? Holiday cooking and entertaining brought all of the room's shortfalls into high relief – jumbled utensils, lack of workspace to prep the big meal, missing tools (they had to buy their third new can opener in as many years.) All of the time-honored steps to get everyone's favorites to the holiday table took twice as long and left a trail of destruction in their wake.
If any of your clients put off their kitchen remodel due to the pandemic or other reasons, it's time to contact them and assure them you can make their project a priority to wrap up before Christmas. If you can help clients understand their timeline for a typical kitchen remodel, they really can be party-ready for the holiday season.
Kitchen remodeling timeline for a holiday-ready kitchen.
First – review and plan
Second – measure for the kitchen design 
Third – Design kitchen, order cabinets, and installation
Fourth – Enjoy your new kitchen everyday
Review and plan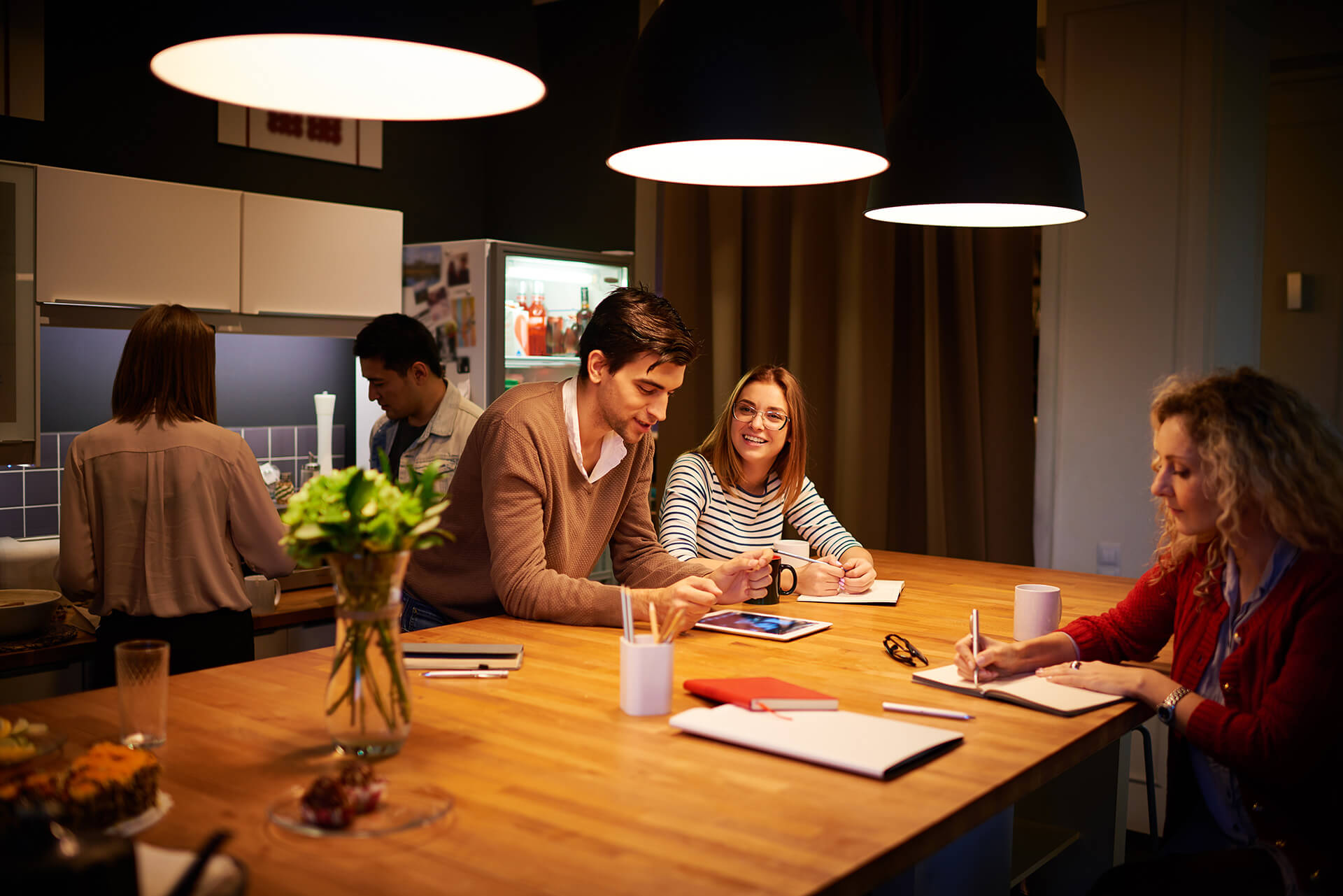 Before you and your client start talking kitchen design, pause to make sure you understand their goals – and what works (or doesn't work) work in their current kitchen. Perhaps they can get the result they want from an update to their cabinet storage accessories. Or the best course of action might involve new kitchen cabinets and countertops. Either way, you will want to get a read on what changes will serve their needs so you can offer an accurate budget and timeline.
Measure for kitchen design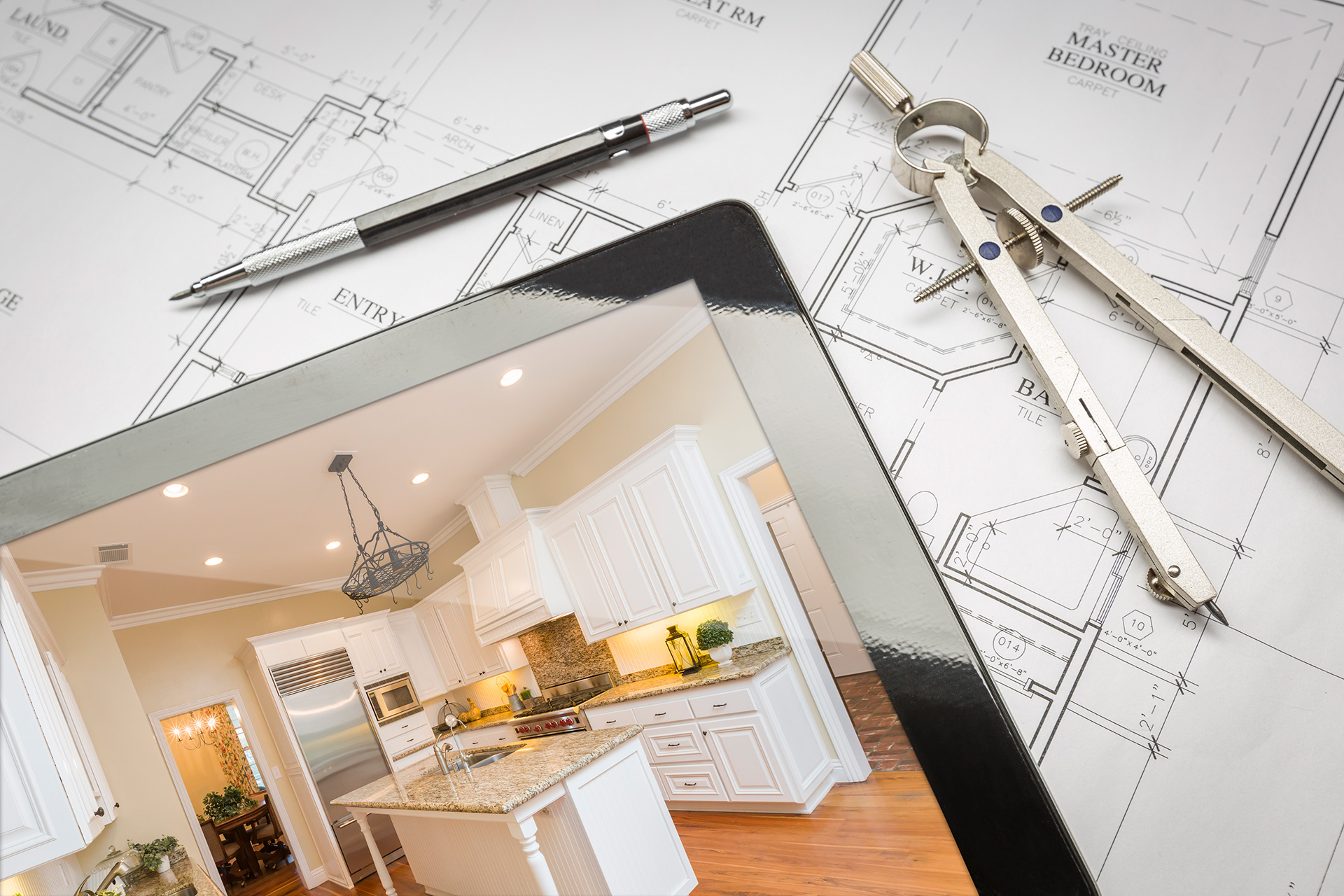 Unless the homeowner is merely adding cabinet storage accessories, you know that most kitchen remodels will involve electrical and plumbing changes. As kitchen contractors know, accurate measurement for new cabinets, the clearance for walkways, windows, range hoods, outlets, and plumbing fixtures are vital. An inch-off can be a big deal if it means a cabinet won't fit in the layout as planned. With an expert design team, like CabinetCorp, on your side to help take your measurements and create amazing kitchen designs for your client. This can help eliminate can any headache and worry from the design process.
Kitchen design and installation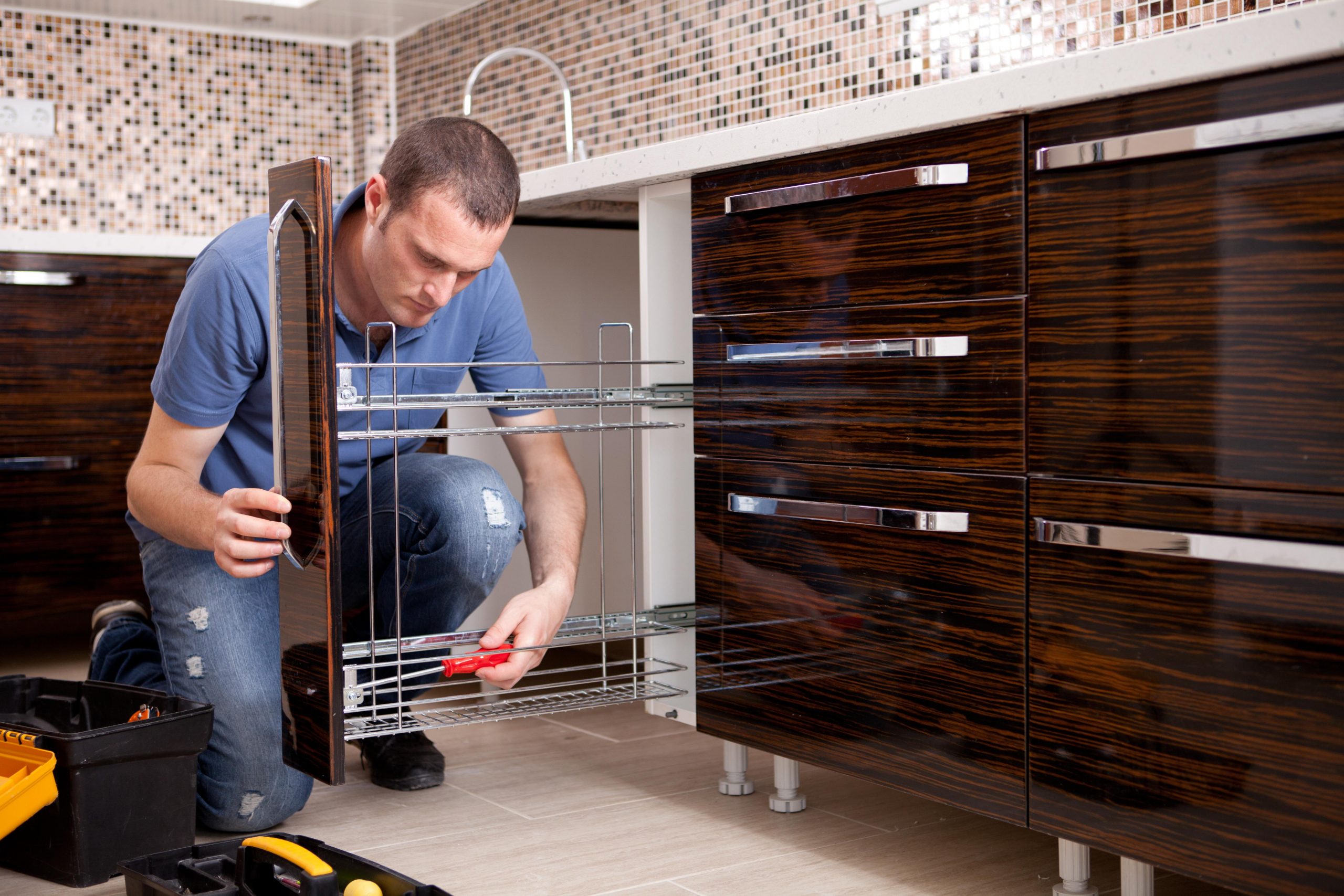 Kitchen design
As a contractor, when you work with one of CabinetCorp's certified professional kitchen designers, you can help your client arrive at a new layout that will make the new kitchen more efficient, functional, and beautiful. The designer will be an ideal resource to offer the latest ideas for kitchen islands and countertops.
With numerous kitchen remodels under your belt, you bring the advantage of knowing different approaches to reorganize storage and add new storage options. Loop in the kitchen designer early on to explore options with your client; when the client says "yes" to the new kitchen layout, the designer will send you a full 3D rendering back within 48 hours.
You can then present this rendering to your client, and they can request necessary changes or tweaks to the kitchen design. Once changes are agreed upon and your client signs off on the final rendering, you could have your kitchen cabinets and accessories ordered within one week.
If you go down the ready-to-assemble (RTA) cabinets and order them wholesale from CabinetCorp, your client's cabinets can ship within 24-48 hours for delivery to their home within 4-6 days. That means a kitchen design, order placement, and shipping all complete in a 10-14 day timeframe. On the other hand, assembled kitchen cabinets take 4-6 days to put together at the factory before shipping, so add an extra week to your project time.
Kitchen installation 
Once the new cabinets arrive, the serious fun begins! You can quickly demolish and remove the old cabinets and get going on the installation of the new RTA cabinets. As a kitchen contractor, you'll appreciate how easy CabinetCorp makes it for you to manage every detail of the installation.
Here's how you can get a jump on the project before your client's new kitchen cabinets to arrive:
Week 1: Remove appliances, any remaining cabinets, and flooring; complete the rough install of new plumbing and electric fixtures as well as needed inspections.
Week 2: Install cabinetry, trim, and hardware. Measure and order the countertops; your CabinetCorp designer can help with this task, and you can place the order through CabinetCorp.
Week 3: Replace drywall or repair any areas around the new cabinets and fixtures. Prepare the floor for new material.
Week 4: Install the baseboard, door trim, and window trim.
Week 5: Install the new flooring.
Week 6: Install countertops and hook up plumbing; install and connect appliances. Start the backsplash.
Week 7: Finish backsplash and grout. Paint the kitchen.
Your client's kitchen remodel is complete!
Holiday Deals
You probably have started seen holiday deals in early November, as many cabinet dealers run separate kitchen remodel deals for Thanksgiving. Purchasing wholesale kitchen cabinets online will always save you money over purchasing cabinets from a big-box home improvement store. However, you may find other kitchen cabinet deals just before the holidays.
Ideas for new holiday kitchen cabinets
Shaker-style white kitchen cabinets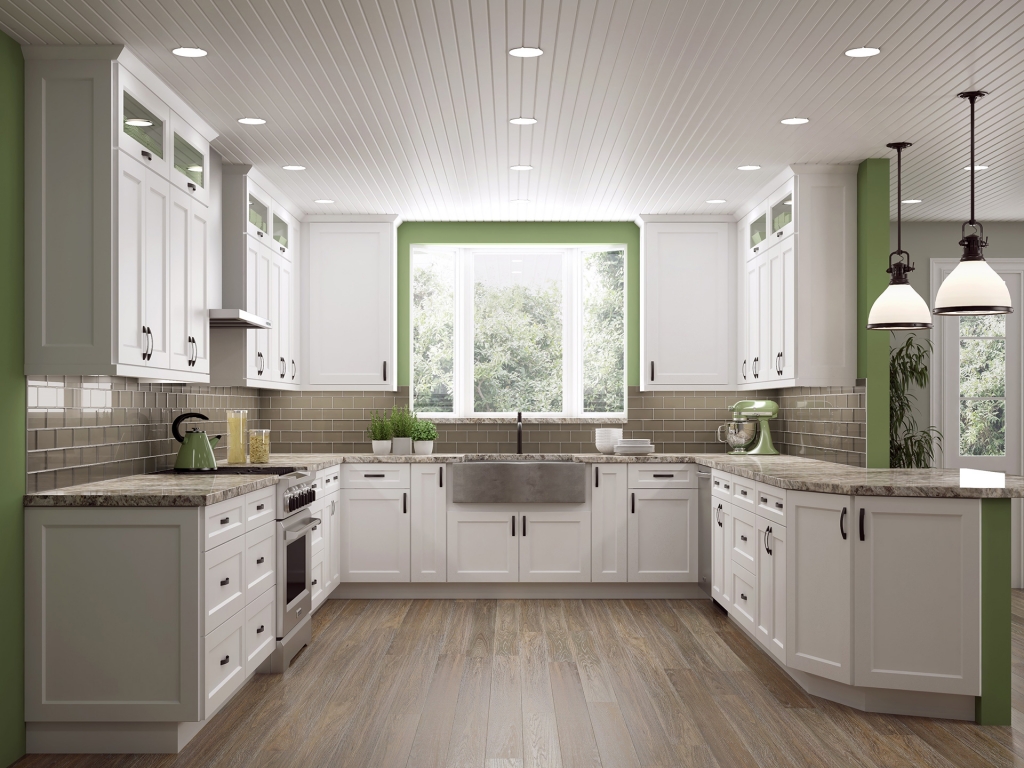 With this U-shaped kitchen layout, homeowners will maximize the easy traffic flow in the kitchen, even with extra cooks in the kitchen to help with holiday meals. New cabinets, including tall upper units, create plenty of storage. A multi-purpose kitchen island keeps countertops open for food prep and adds capacity for sit-down dining.
Shaker-style grey kitchen cabinets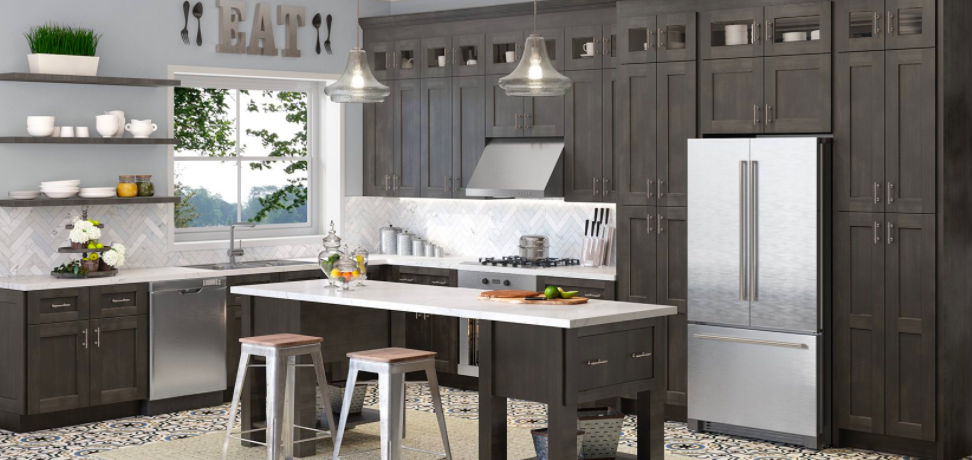 These grey Shaker-style kitchen cabinets include two sets of tall kitchen cabinets to maximize storage. The glass-front doors on the upper cabinets add style and reveal pops of color if your client has decorative holiday dishware to display.
Shaker-style antique-white kitchen cabinets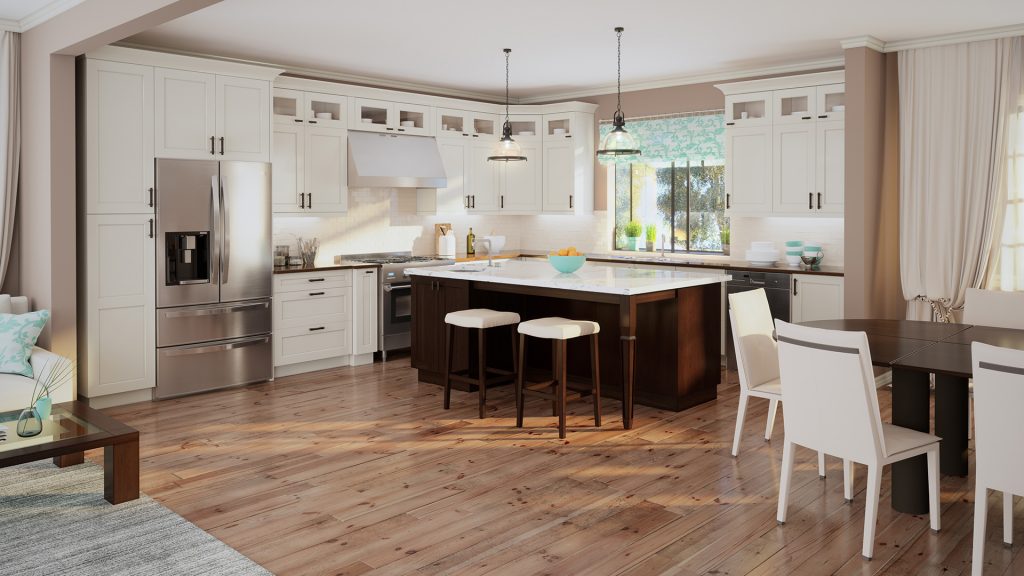 This L-shaped kitchen layout creates maximum food prep space. Your guests can relax and dine at the kitchen island or in the adjacent dining room. This open-concept kitchen layout is perfect for holiday entertaining.
Get started on your client's holiday-ready kitchen design today!
If your client is determined to have new kitchen cabinets for the holidays, now is the time to act! Start your design research and find inspiration in CabinetCorp's kitchen photo gallery. Then contact one of our professional kitchen designers to set up your virtual design appointment. Find out how you can add a holiday boost to your business by becoming a cabinet dealer. As a cabinet dealer, you have access to a full team of contractors, designers, and marketing to give your business a professional look; you need to earn more jobs around the holidays. To see if you qualify as a cabinet dealer, visit our website.