When you think about the cabinet styles and designs that are available today, there is more than enough opportunity to customize any look and be able to have your home stand out. After all, the last thing you want is a home that looks like it came right out of a magazine from 20 years ago. When it comes to finding the best updates and trends, you have to know that it's the little things that matter. That's exactly why you should consider using two-tone cabinets in the kitchen.
As your online source for quality kitchen cabinets for contractors and designers, we at CabinetCorp know all about the latest trends in kitchen design and remodeling. Read on for more information on how you can incorporate the latest trends into your work for clients.
Make Money Selling the Hottest Trend
If you happen to be a contractor who installs cabinets or has the power to suggest them, then you absolutely want to offer some of the best possible cabinets available with the multi-colored design. Many people are making some tough decisions on cabinets within the home, but in order to truly make them stand out, two-tone cabinets are the way to go.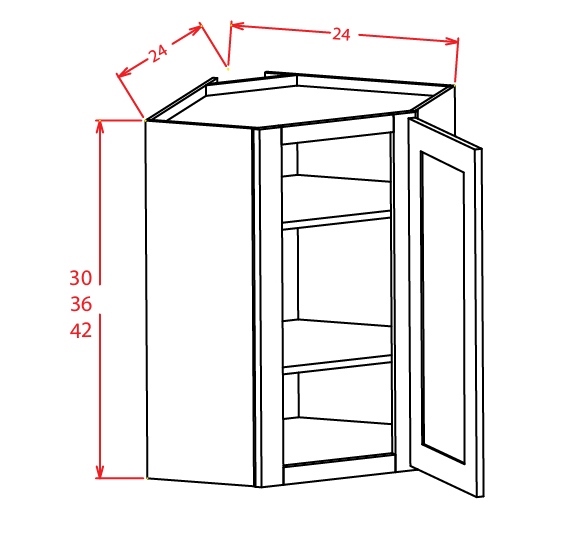 Today's homeowners are using a lighter cabinet color for uppers and a darker color for base cabinets, choosing two colors of the same cabinet style. Another hot look is setting off your kitchen island with a color that is different from the other kitchen cabinets.
This is not only a statement piece for the homeowners or designers themselves, but it is also a tremendous way for any contractor to up the budget and generate a stronger return. When you consider the power of increasing your business with not only making a kitchen remodel sparkle but also with a better margin, then you could be set with two-tone cabinets and multiple cabinet colors for any kitchen job.
People Will Want Your Style
If there is one area where individuals are comfortable with spending money when it comes to a remodel or a home improvement product, it is in the kitchen. When individuals want high-end finishes, but also something that adds benefit and is extremely functional, that's exactly why you can introduce the trendy concept of two-tone cabinets for the kitchen. According to USA Today, today's homeowners are willing to pay more for new quality features in the kitchen.
Improve Your Business Standing
If you are able to show others how professional your operation is, then you will not have to worry about business referrals or repeat customers because people will simply trust you and your work. That being said, if you are able to offer up a brand new design that no one else can replicate, you will be seen as a high-end aficionado and people will be beating down your door for remodeling help.
According to The Huffington Post, high-end clients will pay high-end prices for high-end merchandise like quality cabinets. Having the ability to cater with brand new designs and themes is exactly the way to break into the upper echelon of your field.
When you think about these tips for installing new two-tone cabinets to increase your reputation as a professional contractor, as well as to increase your revenue, you can't go wrong. When it comes to additional tips for kitchen islands and two-tone cabinets, be sure to speak to our professionals. If you are ready to move forward with quality kitchen cabinets for your business and your clients, then contact us today!
Want to share this blog online? We've got the tweet ready for you!
Jump in to the latest kitchen #trend, two-tone cabinets! Learn more: https://t.co/1On3mbtwdx #HomeImprovement #Remodeling

— CabinetCorp (@CabinetCorp) July 14, 2016