Updated May 21, 2020
The pressure to choose the right kitchen cabinets can be a difficult process for many homeowners, and as their contractor, you can help them identify their preferences and needs throughout the selection process.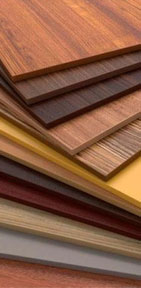 Colors, styles, trends, countertops, backsplashes and hardware can add layers of complexity that many homeowners find to be overwhelming. Remodeling or building a new kitchen is one of the biggest investments a homeowner can make, so it is important to make a decision that will offer the look and style the homeowner desires.
Help your clients choose the right kitchen cabinets.
Defining a Home's Style: Open Floor Plans
Many homeowners want an open-floor plan, and the layout of the kitchen cabinets is essential to a successful and comfortable design. Additionally, because the cabinetry will be easily seen from many areas of the house, it must have a high-end style that serves as a foundation for a beautiful home. Homeowners may also be worried about choosing a trendy look that goes out of style, making their home look dated.
Identify Potential Design Errors
As a contractor, you have the opportunity to help your clients identify timeless styles and the best layout for their kitchen cabinets. Although they may already have a strong idea of what they want their kitchens to look like, you can guide their choices or help them to identify potential pitfalls. For example, a cabinetry design that doesn't allow for the standard triangular kitchen layout may leave your clients feeling inconvenienced when they experience it in action.
Finish Colors Establish the Style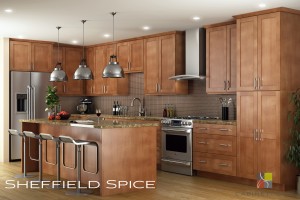 The cabinet color and finish is essential to creating the desired mood in the kitchen, and current trends lean towards very dark or white cabinets with contrasting countertops, as indicated in this kitchen cabinet gallery. Although this creates a beautiful look, the natural and ambient light in the kitchen also plays a role in the ultimate design. A dark kitchen with no windows may look like a cave if dark cabinetry is used in the design, but white cabinetry may be blinding in a kitchen with many windows and a skylight.
Hardware Styles
The style of the cabinetry hardware can have a huge impact on the finished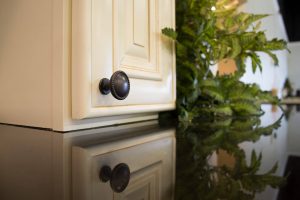 look of the kitchen. Although hardware – including knobs, hinges and handles – is small, the look can be one of contemporary style or have a timeless appeal. The color of the hardware is essential as it can blend with the color of the finish for a monochromatic look, or it can provide a distinct contrast.
Become a Cabinet Corp Dealer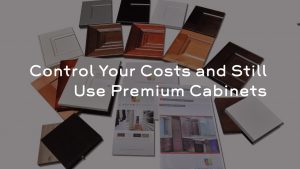 When they have your guidance to choose the right kitchen cabinets, homeowners will be delighted with your work and the end result. As a dealer for Cabinet Corp, you have access to a wide range of high-quality cabinet designs from which your clients can choose. What do you think about these cabinet selection tips? Contact us today to complete a dealer application and order high-end kitchen cabinets that will exceed your clients' expectations.