As your homeowner client considers a kitchen remodel, they appreciate any efforts you make to save them money on labor and materials. As an experienced kitchen cabinet contractor, you can guide them to make smart decisions and develop a reasonable working budget to deliver their dream kitchen.
 8 ways to save your clients money on a kitchen remodel
keep the same layout
update existing cabinets
use RTA cabinets
add a kitchen island
choose alternative countertops
buy less-expensive flooring
save on paint
sweat equity for demo
Let's dive in.
1. Encourage them to keep the same kitchen layout.
As you know all too well, changing a kitchen's layout involves significant expenses that can add up in a hurry. When you need to move electrical work, plumbing lines, and appliances to accommodate a new layout, it may involve extensive renovation to the ceiling, floors, and walls. Listen carefully to what your client wants to achieve so you can advise them properly when it comes to the kitchen layout. If you can propose a design that keeps appliances in the same place, you will save your clients thousands of dollars.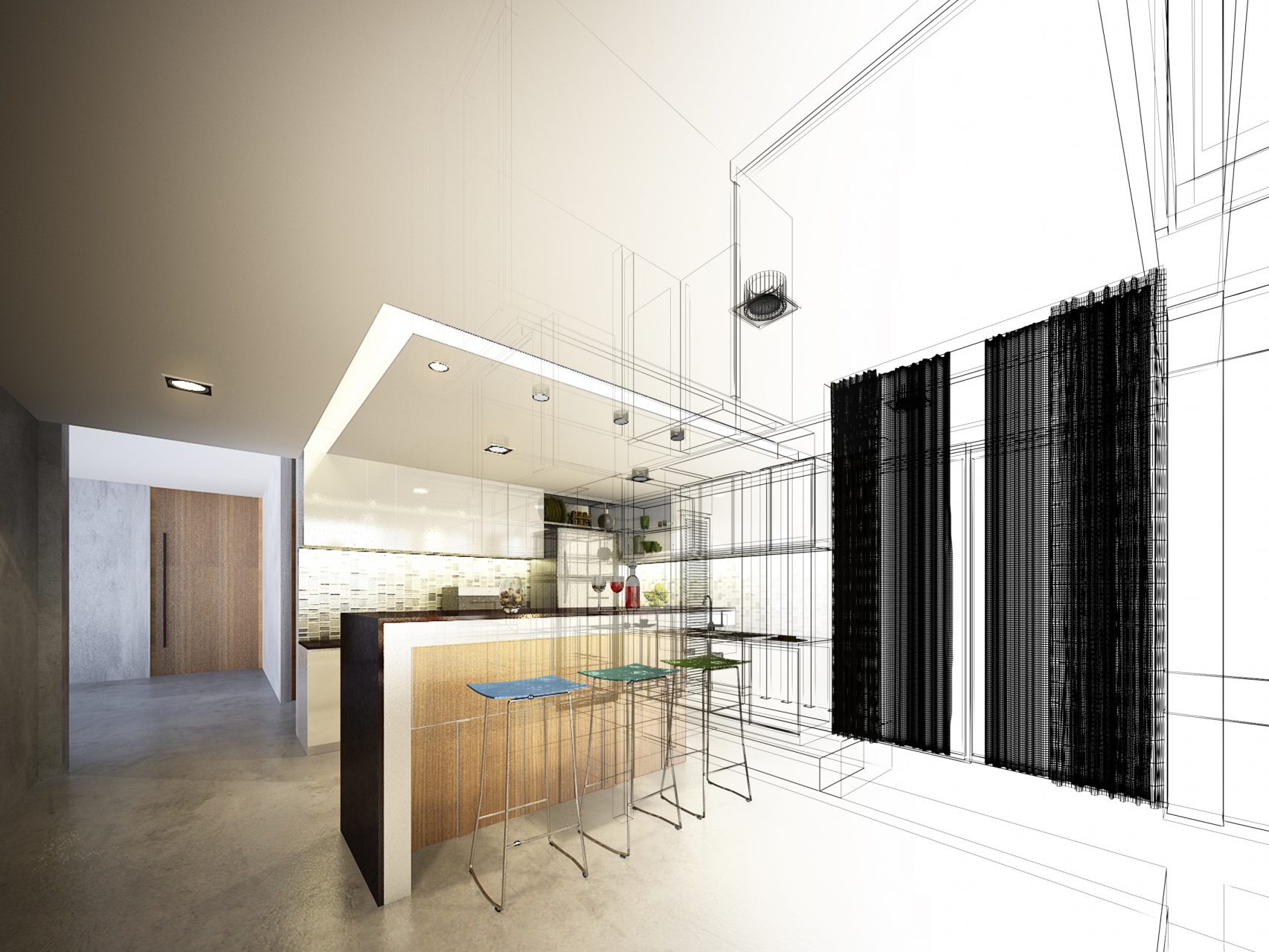 2. Update existing cabinets. 
If your clients are fortunate enough to have high-quality cabinets in a style they like, refacing cabinets is a cost-effective option. New cabinet doors and a new finish on the existing cabinet boxes will bring new life to a dated, dull kitchen. In addition to a new cabinet finish, consider updating the hardware. Modern pulls and knobs can make existing cabinets look brand new.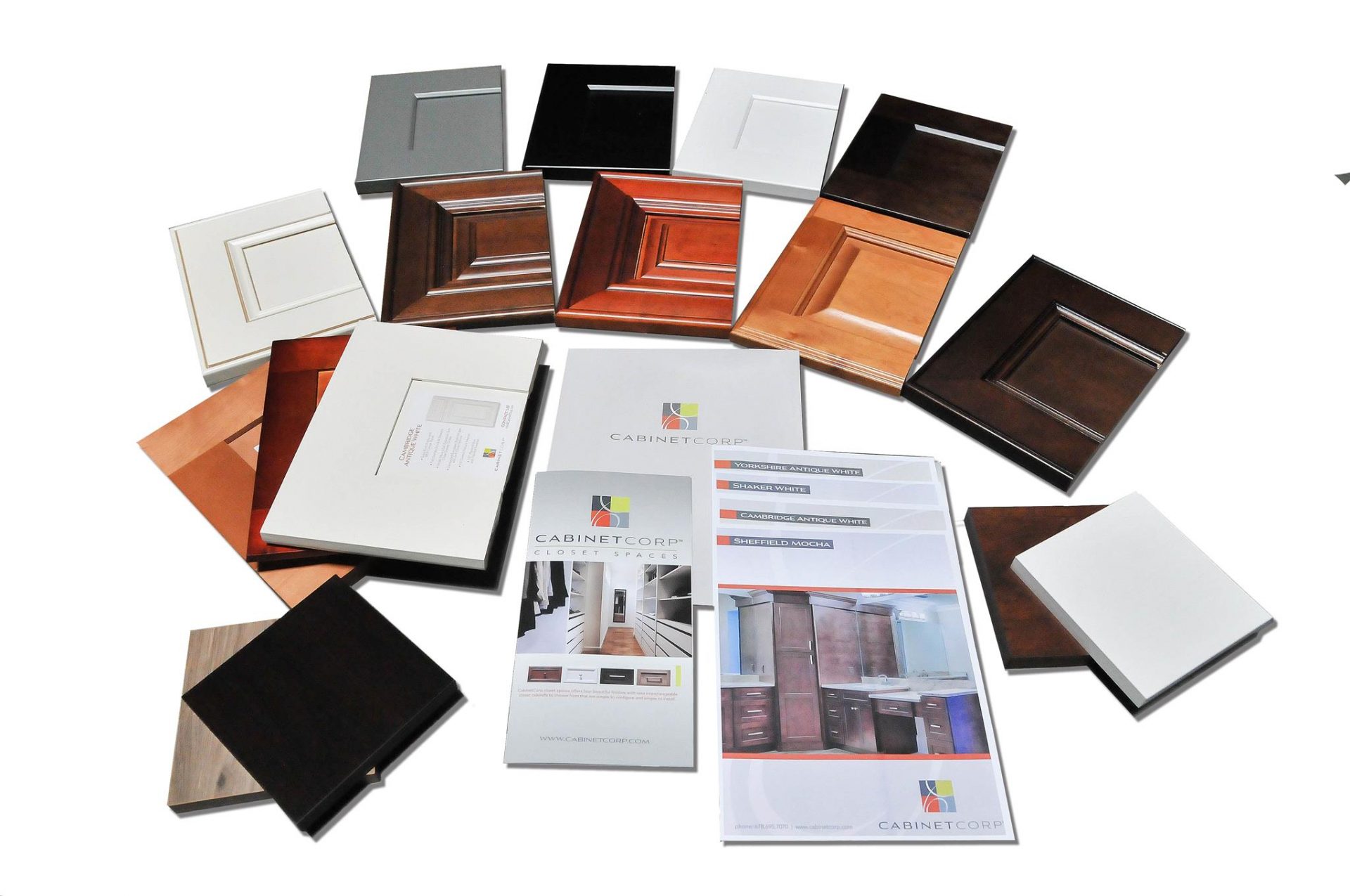 3. Go with ready-to-assemble cabinets. 
Steer your client away from custom cabinets. At $250 to $1,500 per linear foot, a kitchen's worth of custom cabinets could cost $10,000 to $60,000.For a budget-friendly kitchen remodel, choose ready-to-assemble (RTA) cabinets. Look for wholesale kitchen cabinets that are ready to assemble, and you could come in at half the cost of custom, from $125 to $900 per linear foot. The actual cost will depend on the cabinet material, style, and specific installation requirements.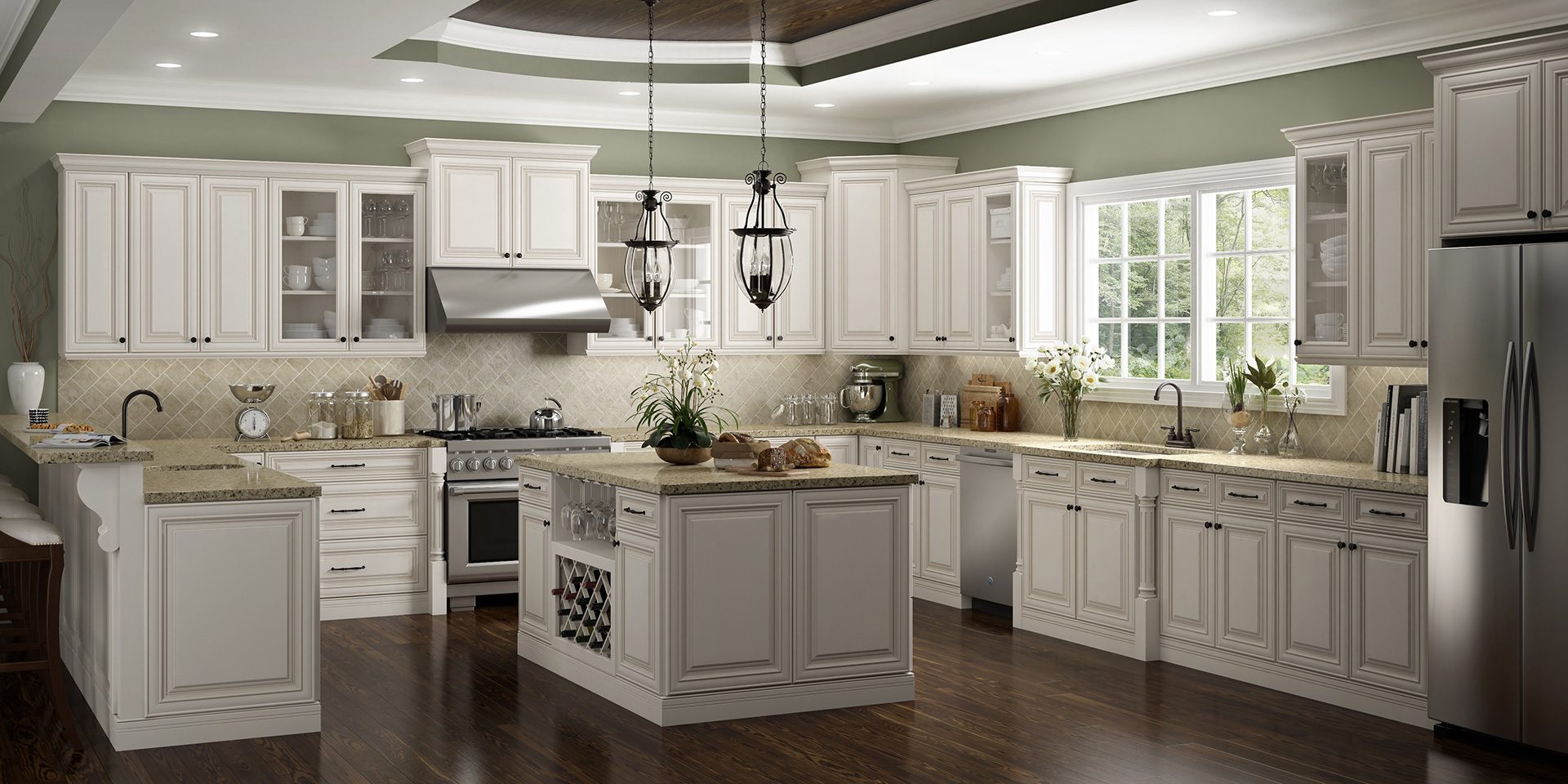 4. Achieve a new look and improve functionality by adding an island. 
A 6-foot island that includes new cabinets can be a great addition to a kitchen, one that avoids the extra cost of changing the layout. Your clients benefit from extra countertop workspace, storage, and seating and make use of space that was previously a walk-through zone.
5. Choose alternative countertops.
Your clients have many types of countertops to choose from, like tile, wood, concrete surfaces, recycled glass, laminate, and many more. However, the most common are granite, marble, and quartz. Marble is the most expensive of the three as they are solid pieces of stone cut from the ground. Granite is as well, but the process has become less expensive over the years. Quartz is an engineered product that looks like stone but has the benefits of being heat resistant, stain-resistant, and easy to repair. Quartz is also less expensive than marble and granite but with more benefits.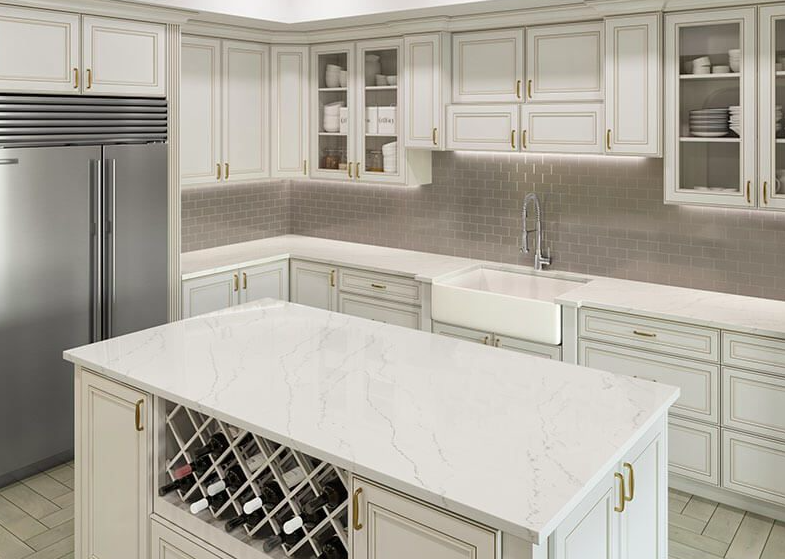 6. Buy less-expensive flooring
Hardwood and tile will always be popular choices for kitchen flooring. To stay within a tight budget, have your client consider a luxury vinyl resilient plank, a wood-like product that offers many of the same benefits as the laminate flooring. This flooring is installed in planks that resemble hardwood and features the warmth, durability, and attractive price point of vinyl.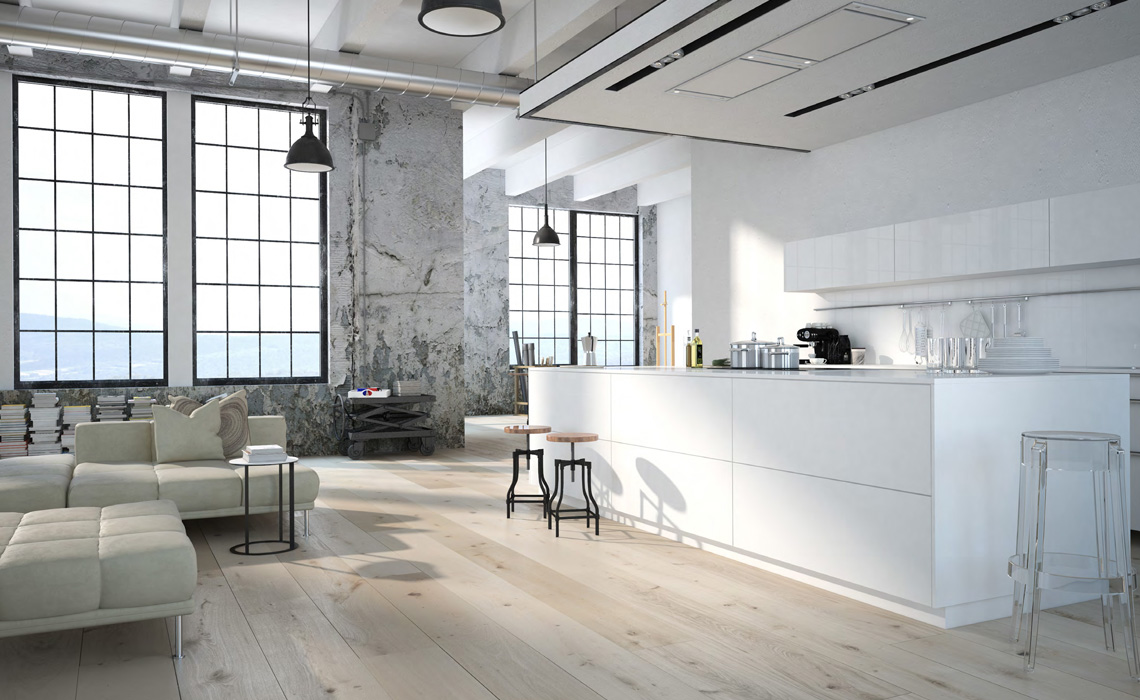 7. Save money on paint
Many paint companies have paint programs that can earn you a discount. For example, Sherwin Williams's program offers a 30-40% discount if you join their program. Keep an eye out for periodic sales so you can stock up on paint products you typically use. You can also economize by buying the contractor paint line instead of the more expensive paint lines.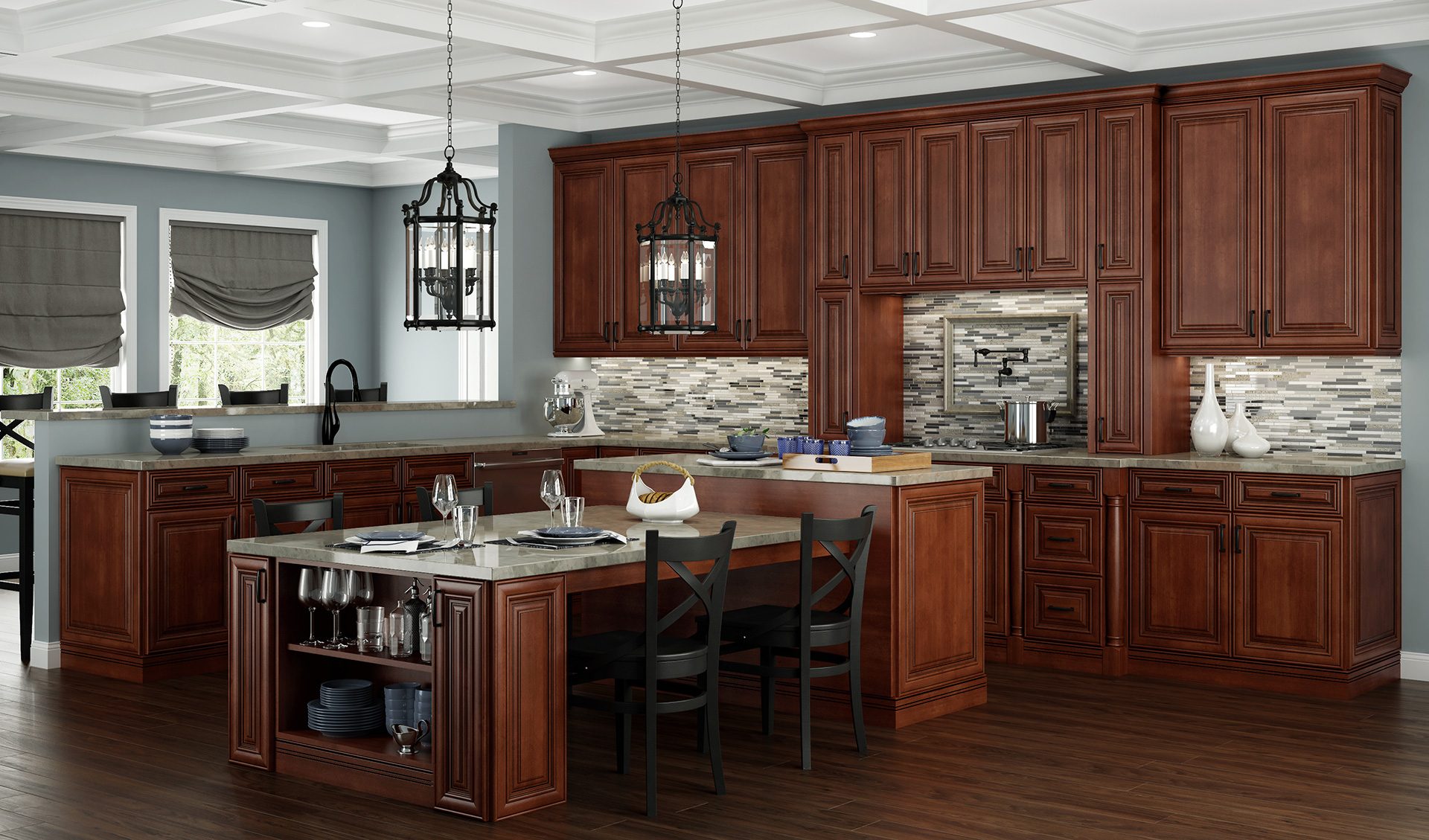 8. Consider enlisting your client's help
If your clients are handy and eager to save by investing their sweat equity, you can assign them parts of the project to tackle ahead of time. For example, most homeowners can easily handle demolition, such as the removal of cabinets and flooring. If they have the right tools and you provide clear guidance to avoid plumbing and electrical lines, your clients could clear out much of the old kitchen before you start the actual remodel. Your clients could also choose to handle the painting after all the installation is complete.

Frequently asked questions about an affordable kitchen remodel
How much should a 10×10 kitchen remodel cost?
For a 10'x10′ kitchen remodel, a few key factors drive the cost. First, is the kitchen contractor handling the entire project from demolition to final painting? To keep the cost down, your clients could consider tackling low-skill projects themselves and use the kitchen contractor's expertise to assemble and install cabinets, flooring, and countertops. The average, cost to remodel a 10'x10′ kitchen runs between $12,800 and $21,200. The actual cost will depend on the kitchen's size and cost of the chosen cabinets, flooring, countertops, paint, and appliances.
Can I help my client remodel a kitchen for $10,000?
Yes, as a kitchen contractor, you can find deals on RTA kitchen cabinets and even purchase them at wholesale prices. Plus, your activity level may qualify you for supplier discounts on paint and other materials. And you can show your client attractive options for less-expensive flooring, countertops, and appliances.
What is the average cost of a small kitchen remodel?
A small kitchen remodel can cost between $4,000 and $12,000. To come in at the low end of the range, keep the same layout, choose wholesale kitchen cabinets, and enlist the homeowners to do some of the work themselves.
How can I help clients save money on a kitchen remodel?
If your clients are handy, they can take on some of the work and save money. This also helps you as a busy kitchen contractor – you can schedule more jobs and perform work that focuses on your true value-added expertise.
Ready to plan your client's kitchen remodeling project?
Help homeowners save money and boost your margins by joining the Cabinet Dealership Program at Cabinet Corp. You gain access to expert design services at no charge, and you'll receive a 40-page spec book and 18 cabinet door samples to elevate your sales presentations to a new level of professionalism.
As a CabinetCorp dealer, you now have access to our entire line of wholesale cabinets. Each cabinet line is expertly constructed by trained craftsmen but offered at 40% less than the prices you'll find at the big-box stores. Help your budget-minded clients bring their dream kitchen to life today by using wholesale cabinets.