New Year's Eve parties are the last chance to really let your hair down before life begins all over again in the new year. No matter who you host for the big night, don't forget to add some new year kitchen decoration. After all, everyone knows when there's a party, the kitchen is the place to be.
____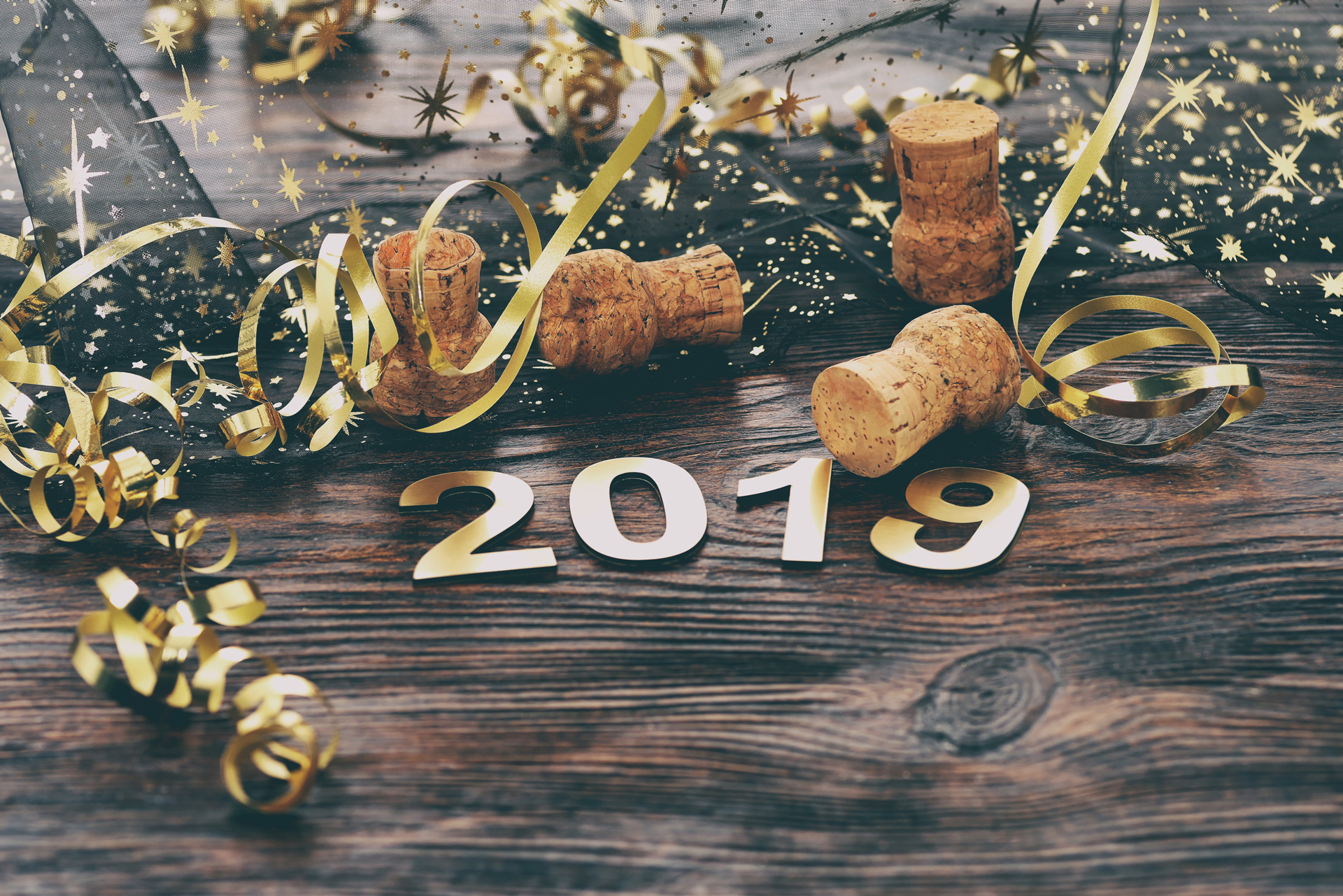 New Year's Eve parties are a fun way to bid goodbye to the old year 2018 and usher the new year 2019 in style (or, madness depending on your taste.) This could mean having friends around for dinner, holding a family reunion, or maybe getting a little wild and having a large crowd over for a party. Whatever your plans, when you have guests over you'll want to decorate your home to give the evening a special atmosphere and make sure the memories last you all you all year through!
Now, when it comes to parties, you know the kitchen will always be the magnet people are drawn to, whether they're hunting down the last bottle of champagne, or are simply attracted to the warmth. In short, don't forget to inject some decor pizazz into your kitchen!
Before you panic, let's consider the different areas in your kitchen that you can decorate to create a fun and cozy atmosphere for this New Year's Eve. You can add decor to the walls, and for those of you who don't have a lot of wall space, let's not forget the cabinets – your cabinets make an excellent canvas for decorations. You can also add decor to the dining table and your countertops. Or, think outside the box and decorate the windows, doors, floor or even the ceiling!
With a little bit of creativity, you can achieve the wow factor you're going for in no time, even if you have the world's smallest kitchen. Before you rush to get started without any kind of plan (or do a mad, unrestrained Amazon shop,) browse through our fun, suave and creative ideas for each area of your kitchen.
Your guest's eyes will pop, we promise!
WALLS
#1 – Balloons
Who doesn't like balloons? Like, seriously? Jazz up your walls in an instant with a balloon banner that says "Happy New Year!". Or, for a change, you could choose balloon numbers from 1 to 10. Gold and silver colors work well in nearly every style and color theme, and instantly add something beautiful to brighten the room.
#2 – A Big Clock for the Countdown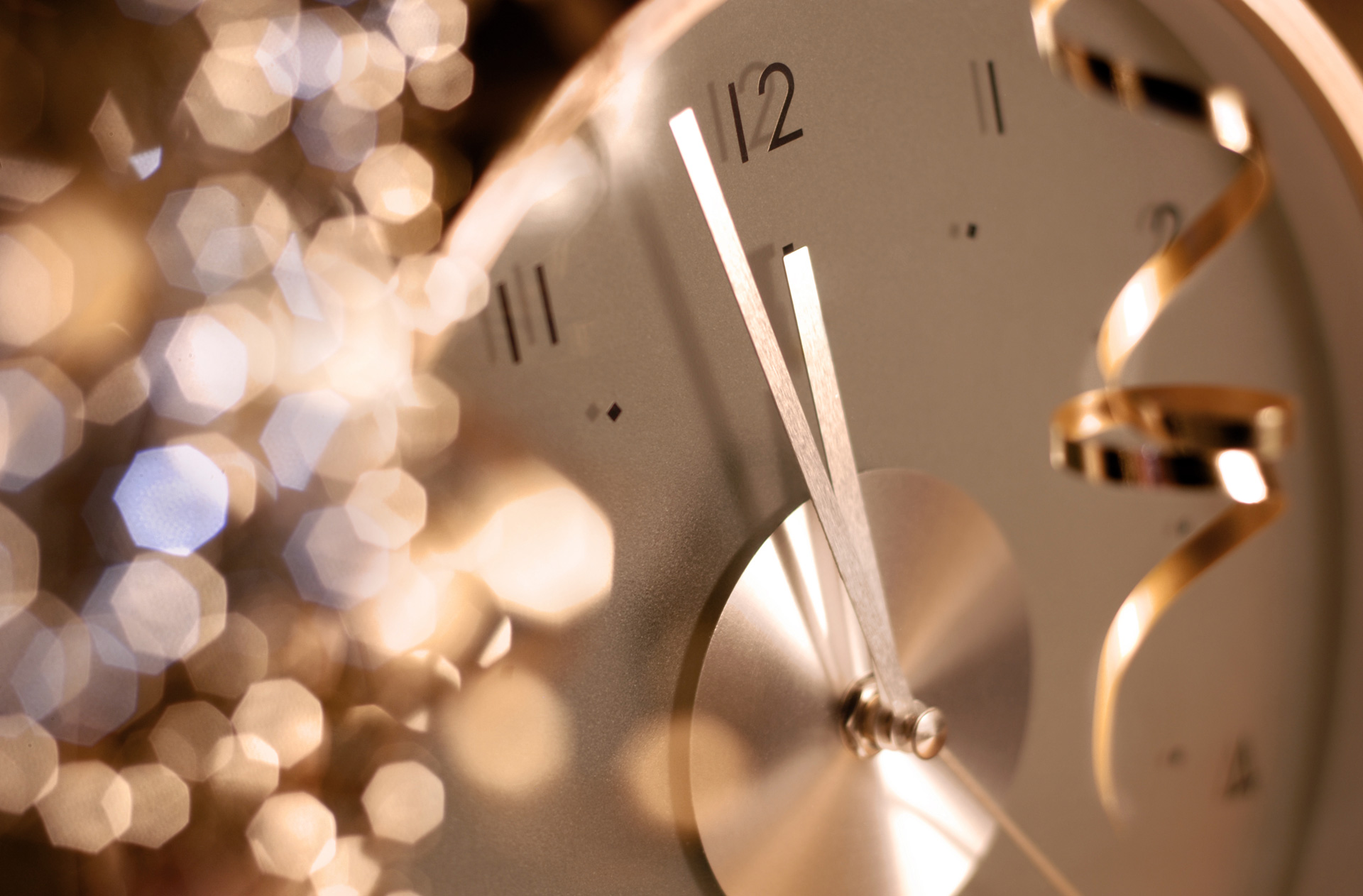 We all love the countdown, and if you have a big clock on the wall (don't forget to get one with a seconds hand), everyone can count down together without needing to fiddle with their phones.
#3 – Wallpaper
Why not go all out and treat yourself to some special New Year themed wallpaper? It can give your kitchen an instant makeover that will immediately impress your guests. If you have a plain wall in the kitchen, consider adorning it with decal stickers that catch your fancy. If you have the time, you could simply cut out different sized gold or silver circles and add them to the walls for a cute and chic look.
DINING TABLE/ COUNTERTOP
#4 – Silver or Gold Glassware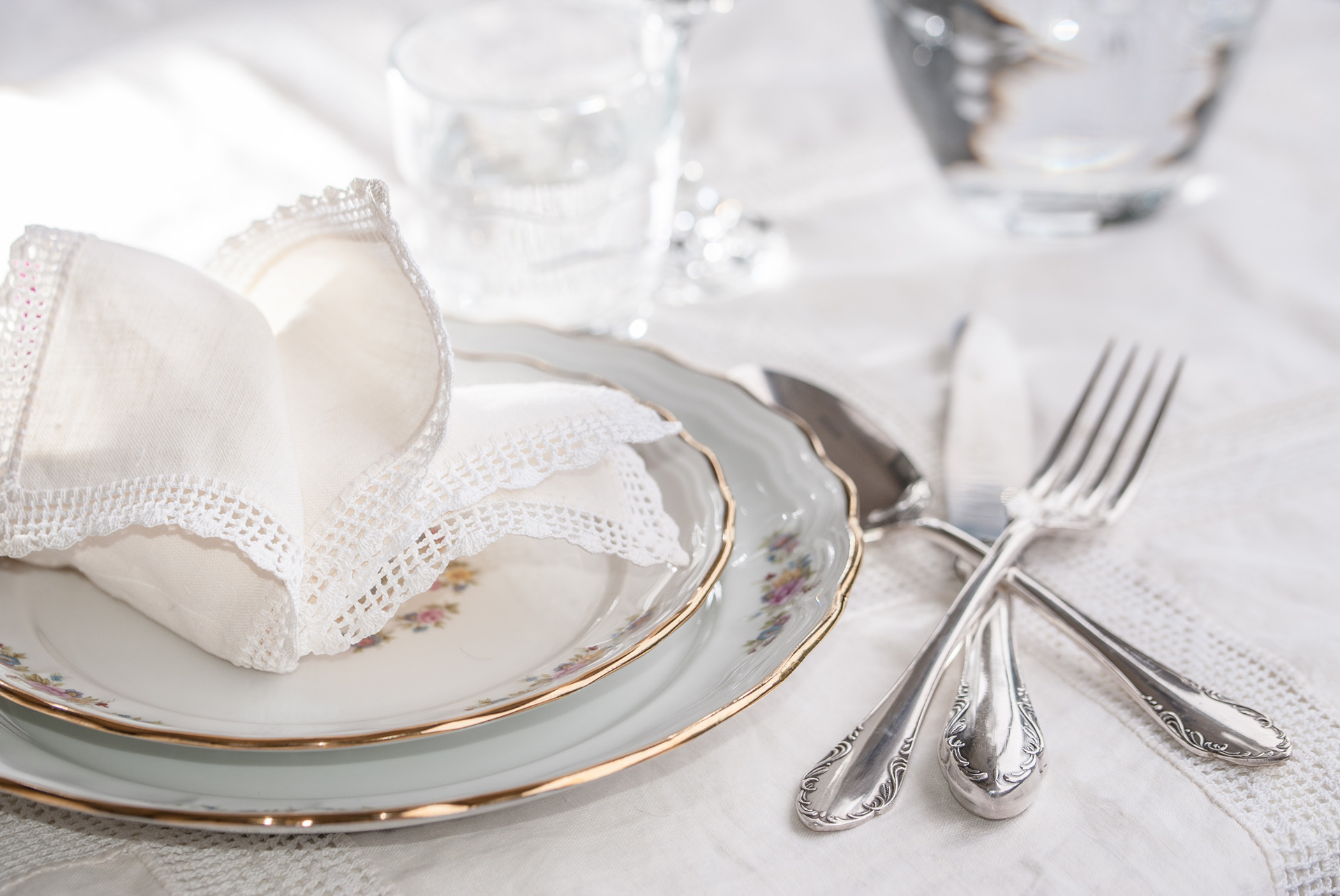 Use silver or gold glassware to decorate your dining table or countertops (and to serve the bubbly). These highlight colors always introduce a sparkle to the ambiance and a touch of elegance to the evening – an easy way to add some wow factor to your kitchen decor.
#5 – Sparkling Centerpiece
Create a beautiful centerpiece for the dining table using tall clear flutes filled with gold and silver balls (mirroring the bubbles in your champagne). This easy-to-make centerpiece looks great and won't take long to assemble either.
#6 – Noisemaker Centerpiece
Here's another easy-to-make, and fun centerpiece: Noisemakers. Use a cake stand for the base and then arrange bright noisemakers (wide end down) on the platter. Add some silver tinsel or curled silver ribbons on the platter for one last special touch.
#7 – New Year Stamps
If you already have a lot of napkins, balloons, and other decorations, you could simply buy some fancy ink and stamps (letters, numbers, pictures…just get creative). Use them to quickly change your plain decor items into delightful New Year themed decor.
#8 – New Year Cake
Who doesn't love a yummy cake? Well, why not decorate a beautiful New Years Eve cake. Try a dramatic look with black icing, gold numbers, stars and clock hands. Place the cake somewhere prominent in your kitchen/dining area to add a beautiful focal point to your party decor.
WINDOWS AND DOORS
#9 – Snowflakes for Windows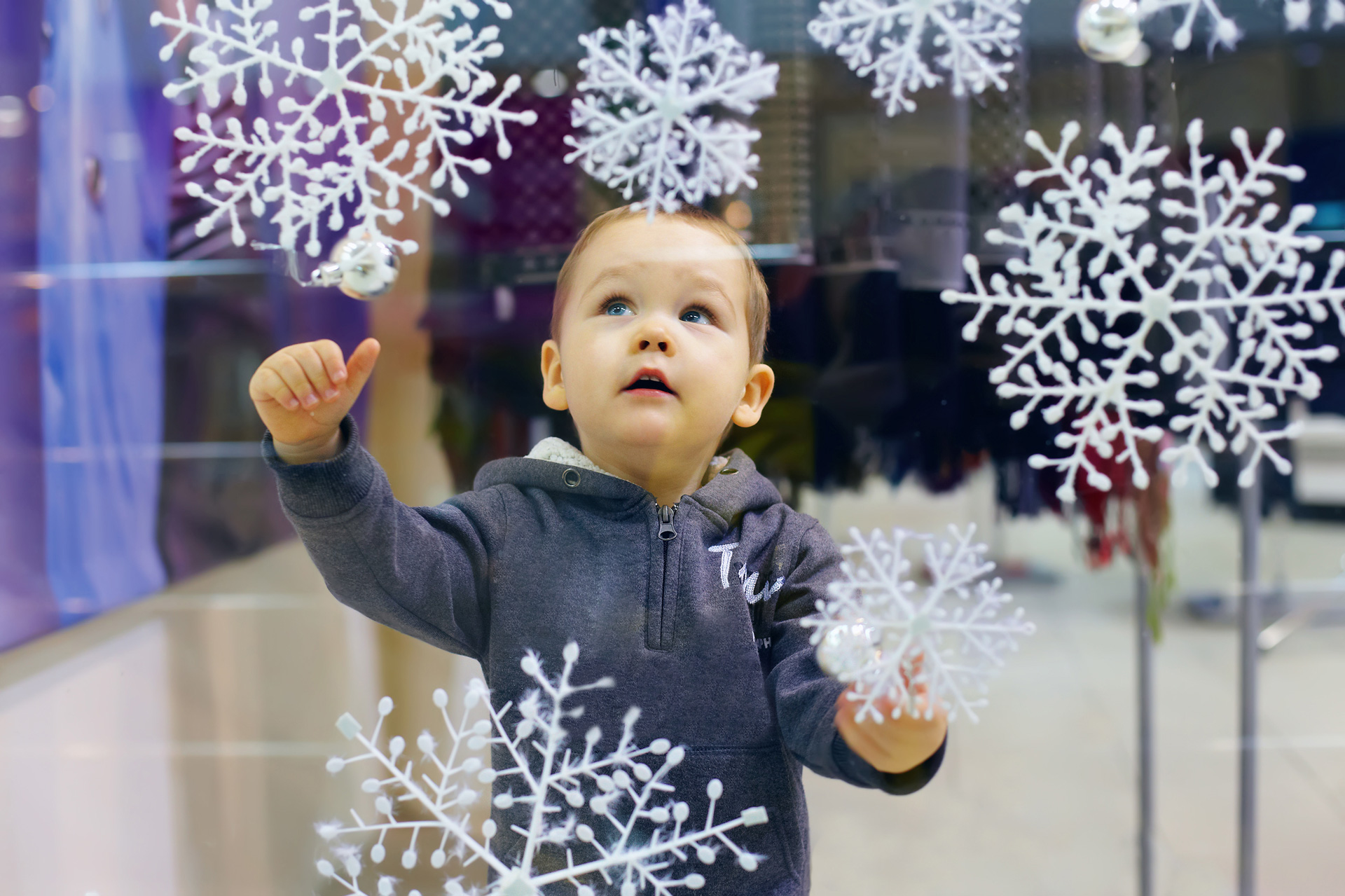 You can decorate your windows with snowflakes. Make your own by cutting out snowflakes from silver and gold paper, and sticking them to the window with water solvent glue (or sticky tabs). If you're hard-pressed for time, try the local hobby store for a batch of snowflake stickers that take just minutes to put up. Or, consider using sprigs of pine branches to make lovely green snowflakes which will catch everyone's eye.
#10 – Door Wreath
Door wreaths are for Thanksgiving and Christmas, right? Wrong! You can make a fun door wreath for New Year's Eve too. Make one from tinsel, party decorations and simply add the words, "Happy New Year". Hang it up and let everyone know where the party is!
#11 – Candles
Nothing creates a warm, inviting and special atmosphere quite like candles do. Use big chunky white ones so they last through the entire evening. Make sure none get too close to your curtains.
FLOOR AND CEILING
#12 – Floor Mat or Rug
To quickly add some decor to your entrance, kitchen or living room floor you could buy a special New Year themed floor mat (or a larger rug for bigger spaces.) As a bonus, if you buy one for the kitchen this will act as a non-slip surface (if you have ceramic floors,) and make the room feel cozier.
#13 – Floating Balloon Ceiling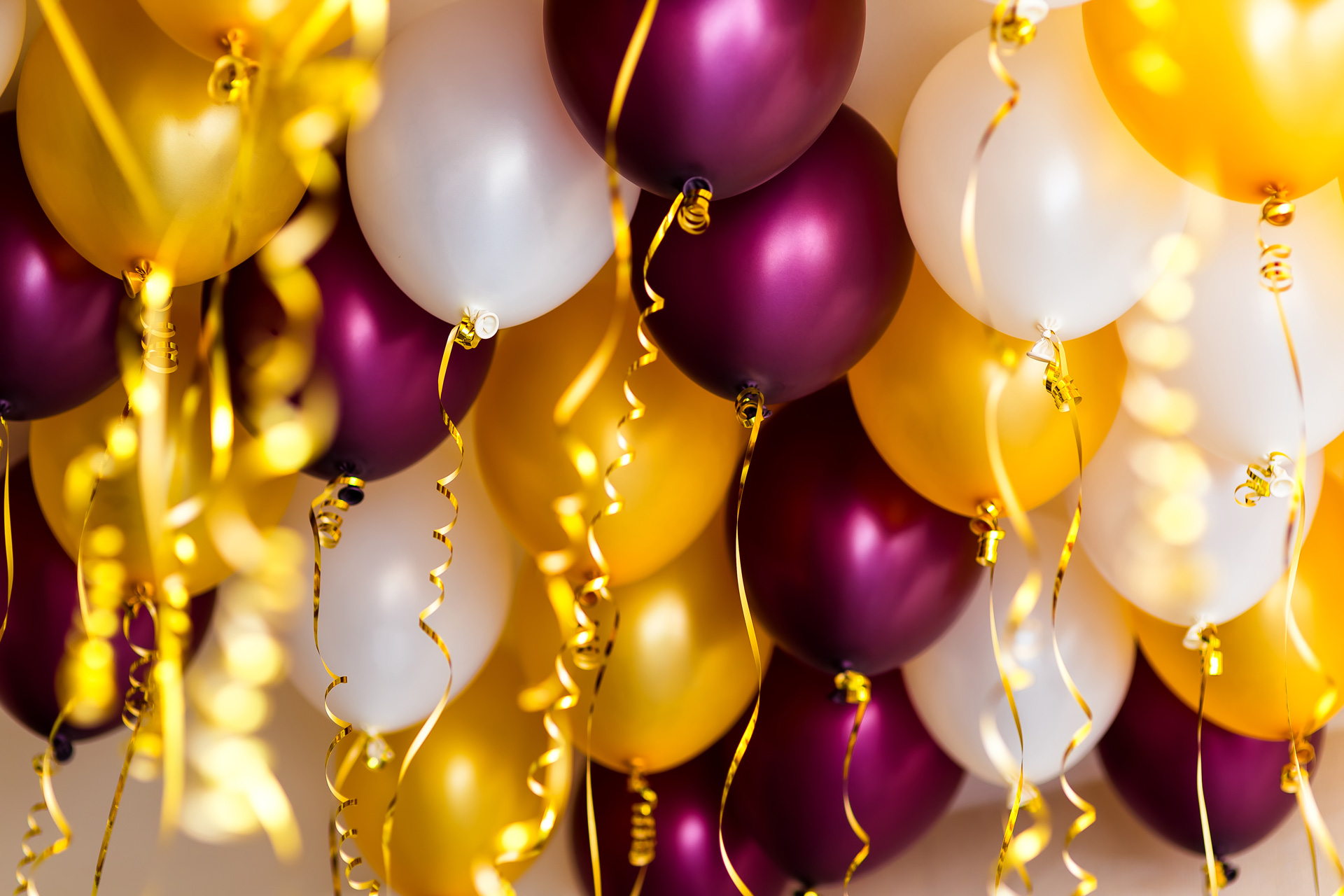 If you really want to create a special effect using your decor then create a floating balloon ceiling. Use gold, silver (or a mix) of helium-filled balloons, add long dangling ribbons (keep them away from the candles or the cooker,) and place all the balloons together in a "crowd." You could add a special touch like little notes, or pictures of you with your friends or family tied to the ribbons at the bottom – but, don't make them too heavy.
#14 – Bubbly Ball
Make your very own hanging bubbly balls to impress all your guests without breaking the bank. Using baking paper cups and foam balls you can easily create beautiful balls like champagne bubbles to hang from your ceiling. Watch out though, there is the danger of your guests taking some home with them!
#15 – New Year Streamers
Collect up all the used wrapping paper from Christmas and use them to create special sparky, glittery, shiny streamers. Simply shred the wrapping papers, and tape them to your ceiling or doorframes and give your guests something to look up to on New Year's Eve.
#16 – Garland
Garlands make excellent decorations for the kitchen. They come in a variety of colors and are easy to put up as well. Simply put them up high and out of the way, and watch them instantly transform the room with very little effort.
#17 – Slogan
The cabinets make an excellent blank canvas for decor. You could use the cabinet surfaces to hang the words "Happy New Year" or any other short, new year's message for your guests.
#18 – Hang Decorations on the Door Pulls/ Knobs
If your cabinets have door pulls or knobs, you could hang some decor items from them. Use gold or silver balls, tinsel, bright party noisemakers, or other new years eve party decor which works with the overall color theme and style of your kitchen.
So, there! You've got 18 different ideas that can help you ring in the new year in style! Party on and Happy New Year in advance!