BLURB: It's time for the holidays and that probably means your shopping lists, as well as your guest lists, are going through the roof. At this time of the year, guests are not just special, but essential, to make the holidays wholesome. And hosting them requires special attention, time, grace and a kitchen that's holiday ready. While the rest of the home may see increased activity, it's the kitchen that will be bustling during the holidays. So, how do you present a kitchen that's not just inviting, but makes your guests feel the holiday cheer without being crammed into a sea of things and faces?
Winter is that time of the year when your kitchen is being prepped to entertain guests. Why? Because it's the holiday season, of course! There are Thanksgiving and Christmas just around the corner and before we know it, the entire world will be waking up to a new year. And your kitchen is going to be central to the holiday season, especially if you are someone who hosts a lot. So, how do you make your guests feel welcome, while at the same time utilizing every inch of kitchen space in the smartest way possible? And if you're considering a kitchen remodel, timed to wow guests this holiday season, we've got you covered with these super helpful suggestions.
Layouts Reflect Space And Character
What's the best kitchen layout to entertain guests so that they don't feel claustrophobic? Like most other traits, this one's circumstantial too. There are a few standard kitchen layouts, like the U, G, or, L -shaped kitchens. Or, the slightly more modern, one-wall kitchen that do well in small spaces. Now, take a look at your home and decide how many people it can hold.
If you think 15 and want to stretch it out to twenty, you can probably get rid of the G-shaped kitchen and turn it into a one-wall stretch. These are quite helpful in saving space and making the kitchen a part of your larger living space. This way, guests will have a way of connecting with you as you host them from the kitchen.
Of course, the L, G and U shapes are great if you have the space for them. Deck them up in festive colors and make sure there's enough storage space to hide your clutter. No one likes a full counter. In case you have enough space and budget for a larger kitchen remodel, consider a galley kitchen. It's almost a large room in itself, except that it has two strips of cabinets and countertop on both sides. Here, you can cook a meal for an army!
Storage Space Is King
After you're done figuring out which layout to use, it's time to look at storage space. Do you have a small apartment? That probably means your appliances and some other stuff are on the countertop, and the cabinets are full of your cutlery and groceries. Instead of having a full kitchen, try different things to save space.
You can put up more shelves to make up for lack of cabinet space. Arrange your good cutlery there for everyone to see. Next, you can have a pinboard and keep all your ladles and pans on it, a la Julia Child. You could even hang a pot-rack from the top for some dramatic effect. If you need space to hang your measuring cups, look at the inside of the cabinet doors, where you can put up small push pins or little hooks for them. Have rolling shelves inside cabinets to maximize the existing space.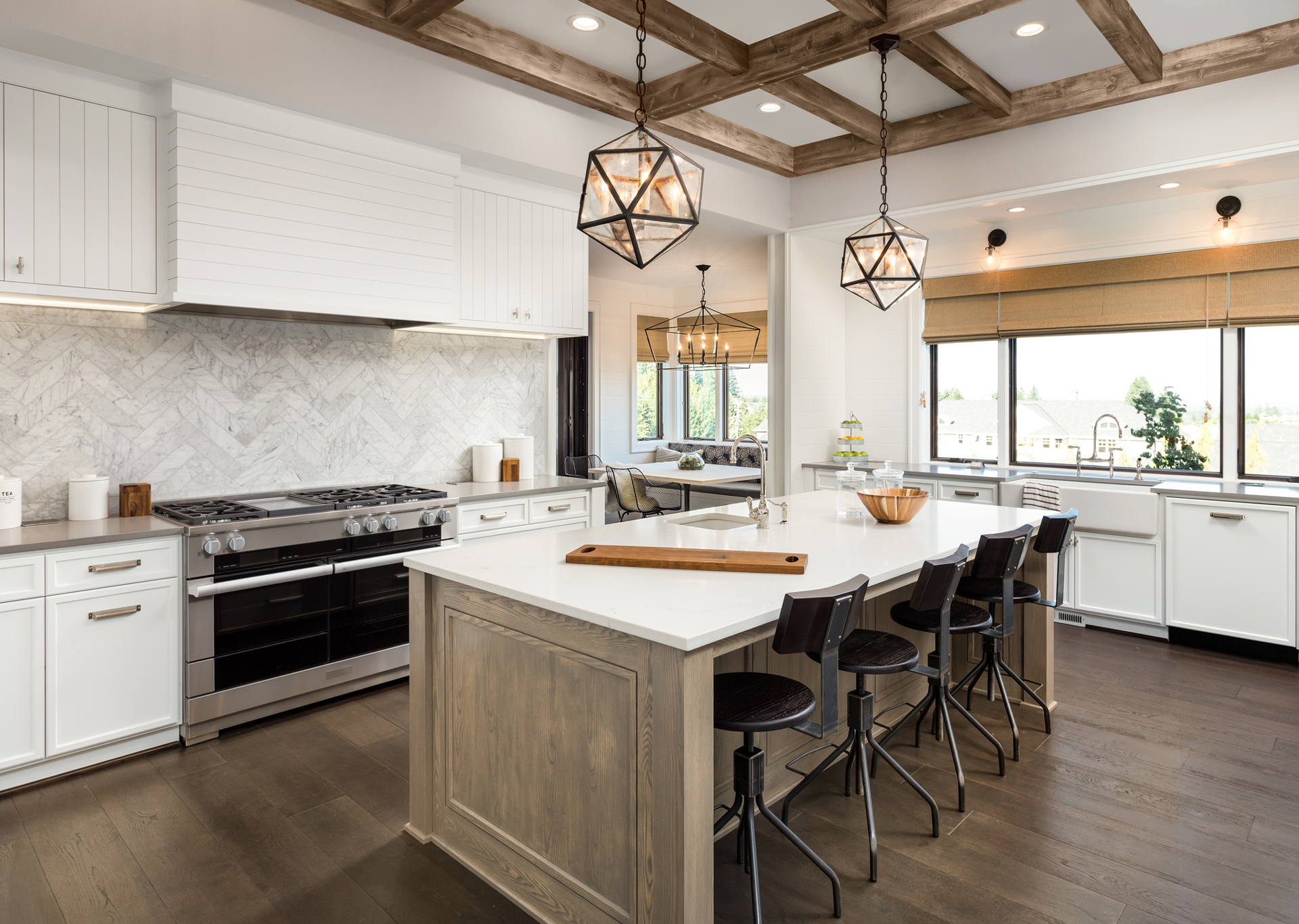 Grab The Corner Cabinets
Corner cabinets are pretty useful no matter what layout your kitchen has. Sneaking in even the smallest cabinet at the end of the counter gives you the flexibility of that little bit of space. You could stow away all your unsightly medicines in such corners or make it your designated junk cabinet that stores all the little something we're always looking for in a home.
In a bigger kitchen, they could come really handy as pull- out shelves for plates, pots, pans and everything else that's large or needs a bigger space than usual. So, plan your corner cabinets to have enough space to store those extra items that don't look great on the countertop or to simply make your kitchen look cleaner and more minimalist.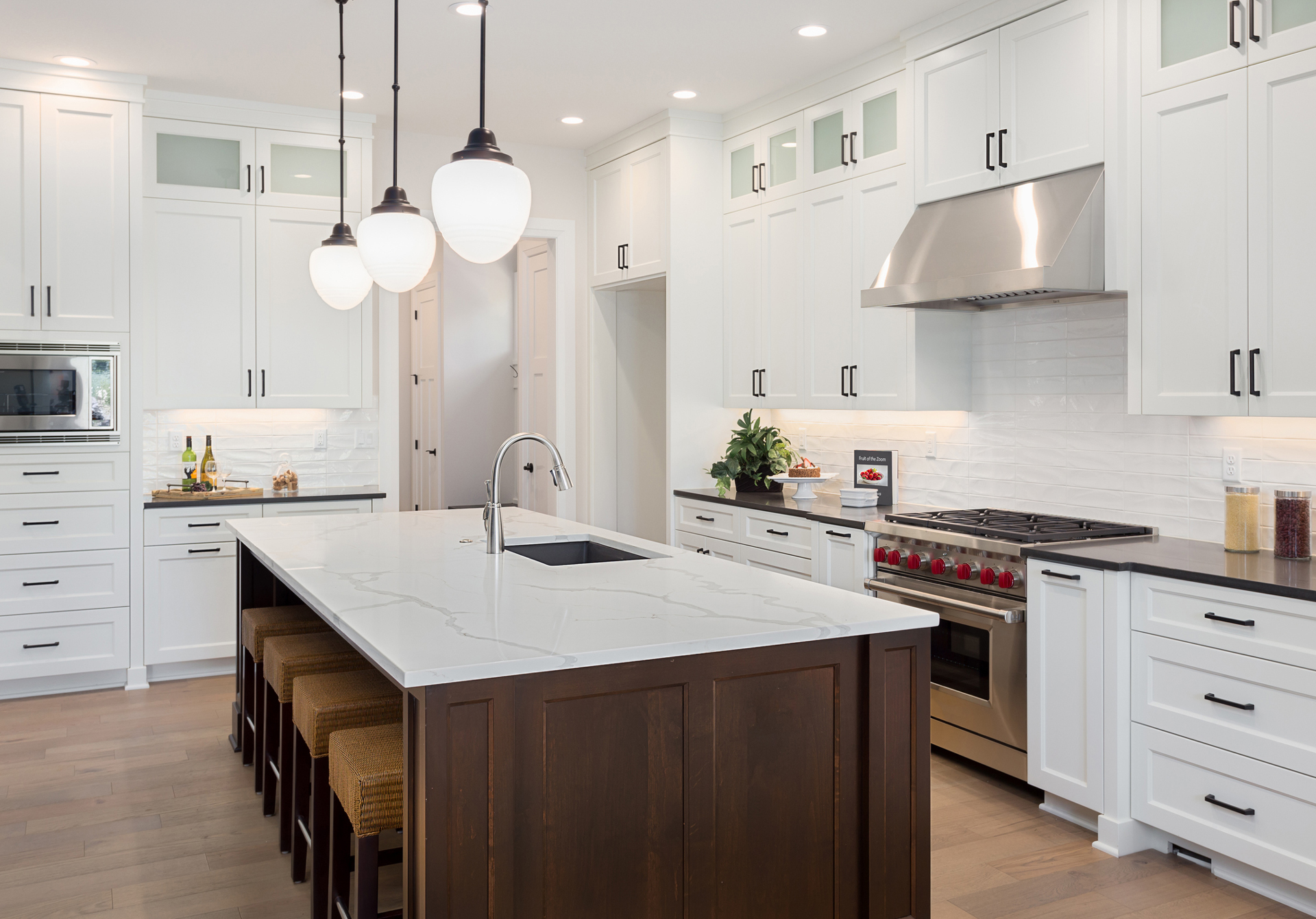 Islands Full Of You
While it's important to have a wide, open space for people to commune during the holidays, kitchen islands are extremely useful if you want to seat kids who need high chairs or even when you need the extra chairs and seating area for your guests. Apart from that, it gives you more space to store your stuff, to proudly display your festival food and to add some character to your kitchen.
Since literally any table can be converted into a lovely kitchen island, it's size, shape, and the material is totally up to you. You could do a regular one with a granite top in the center of your dining area or go quirky and get refurbished furniture or an island that's a butcher table look alike to show off your classy taste. Get a little creative and impress your guests!
The Devil Is In The Finer Details
Once you've done the bigger things, you can look at the finer details that need fixing. Get a nice magnetic knife strip and get rid of the conventional knife block. Figure out the right lighting fixture that's going to hang over your kitchen island and make sure it complements fixtures around your home. Paint your cabinets according to the season to give it a little more cheer. Use command strips to get as much easy storage space in your kitchen as possible. Even an 'over the sink' cutting board can give you that little more space for you to cook your grand meal.
Now that we've established exactly what all you can do to make your kitchen look festive during the holidays, it's time to make those dreams come true. Welcome your guests to a beautifully remodeled kitchen, that's more open and welcoming. Space where people can all help, do their share and enjoy their meal at the same time.
Oh, and don't forget to serve with a smile!