Continued…
BLURB: Staging a house before you list is a great investment that can help sell your house faster. If you're worried it will cost you too much or if the money would be wasted, think again because you might lose more money if your house sits unnoticed for too long on the market.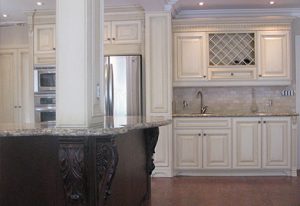 Bathrooms
Bathrooms, like kitchens, have the capacity to seal the deal when it comes to home buying. People house-hunting love bathrooms that don't look anything like the everyday bathroom. They want to feel transported to the bathrooms at fancy hotels or spas envisioning themselves enjoying such a space. Your staging efforts should make the bathrooms of your house feel luxuriously understated and relaxing.
Three easy way to transform your bathroom are:
Add Visible Elements:

Design elements that are too inconspicuous don't add any value to your bathrooms. Add elements that are immediately visible like large statement-piece mirrors; luxuriously fluffy towels, rolled up; wicker baskets that add storage; a stool, a bamboo ladder, a long bench or an ottoman for an interesting, yet functional appeal.
Add A Pop Of Color:

While it's important to stick to neutrals while painting or redoing tiles (white tiles tend to make bathrooms look not just roomier, but also more contemporary), you don't have to sacrifice color entirely. Stools, candles, towels, potted plants or flowers, books, bath rugs and artwork can add much needed colour to a bathroom.
Clean and Clean Some More:

No amount of staging can save a dirty bathroom.

Scrub every surface

like countertops, bathtubs, shower heads, plumbing fixtures, walls, tiles and floors until they shine. Don't forget to deodorize bathrooms because nothing can chase away buyers faster than a stinky bathroom. When you're done make sure none of your cleaning supplies are left behind.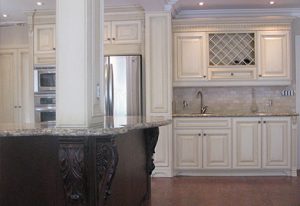 Spare Rooms
Every house will have at least one spare room which you can stage to be almost anything – an office room, a guest bedroom, a nursery, a playroom, a sewing room, a library. Like we said, it can be anything you want it to be. The important thing to note is that it needs to be something: Buyers need to be shown the room's purpose for it helps them think about how they can use it too.
Here are three ideas for staging a spare room:
Add Room-Specific Furniture:

Rooms that have some furniture routinely trump bare and empty rooms. Make sure you decide on a theme for the spare room(s) and add pieces of furniture that will support that idea. For instance, a desk and a swivel chair along with a bookshelf and a reading light can mean office room. A crib and a rocking chair indicate a nursery. Just one or two pieces of furniture are enough to define the purpose of a room.
Show Off Storage Space:

Wherever they are present, storage spaces do much to sell houses. When you stage a spare room, make sure you show buyers how they can easily maximize storage using small shelves stacked with wicker baskets; adding hooks, racks or shoe pockets to the back of doors; stacking books or toy boxes on window seats, if any.
Make It Bigger, Better:

Spare rooms tend to be smaller than the master bedroom in most houses. These rooms, therefore, need to be painted in light, neutral colors; the blinds should be opened to let in light, and the addition of some cozy furniture and greenery can go a long way in creating a room that appears bright and inviting.

Basement
If your house has a basement – finished or unfinished – show potential buyers how they can use that space instead of thinking of it as a dumping ground. Basements tend to be darker than the main level of the house even if there are egress windows and usually have low ceilings. So, lighting is of utmost importance when you stage basements.
Here are three ways you can stage basements:
Lighten, Brighten, Heighten:

A basement that is bright and cheerful will appeal to most buyers. You can improve the lighting in your basement by switching out old bulbs with new, higher wattage ones. Make sure you have all three types of lighting (general, specific and ambient) present in the basement. Light colour or white walls and ceilings can also visibly increase the height of the ceiling.
Define Purpose:

The basement is another area of the house where potential buyers need to be shown purpose: Is the basement going to be a family room? Or, is it the popular man-cave? Can it be the space where a teenager might want to hangout with friends? Or, can it be a fitness room? Everything you add to a basement must follow a theme. The basement is also a great space to display artwork so be creative and unconventional.
Add To Storage:

If you have a full basement, consider staging a section of it as a dedicated storage space. Or, convert a portion into a pantry or a wine cellar. Add racks along an entire wall and fill it (minimally) with regular household items like vessels, toys, books, equipments, cleaning supplies and so on. Add ample lighting around storage areas for easy visibility. Going a step further, color code the items you are displaying as storage; or, use baskets to add some functional charm.

Outdoor Spaces (Patios, Decks, Porches)
An outdoor space to entertain guests or a quiet spot to spend time reading a book are some of the common things that homebuyers want when they decide to buy a house. The way you stage the outdoor areas of a house should offer a variety of possibilities for the home buyer.
Here are three easy ways to stage a beautiful outdoors for your house:
Cozy Furniture:

Outdoor areas should be staged in such a way that they inspire memories of summer evenings spent lazing in the comfort of home. The best way to do this is to add cozy furniture like rocking chairs and cute side tables on the front porch; comfortable party-ready seating on the backyard patio; or, reclining deck chairs near the pool (if present).
Plant Advantage:

The appeal of a house's outdoor living areas can be incredibly improved by

adding greenery to the mix

. From the real simple, window boxes with flowers and hanging planters, to the more sophisticated vertical and container gardens, there's much you can do to improve the landscaping and curb appeal of your house.
Combine Types of Lighting:

You can get really creative with lights in the outdoor space around a house: Combine general and ambient lighting to create a warm and welcoming feeling. You can also add some drama to the exterior of your house by adding spotlights to trees and plants in your yard. Or, add a string of golden light bulbs to your deck for a more contemporary look.
Plan the Staging Ahead
If you're a house flipper who is planning on staging the house by yourself, then you can make your job easier by planning elements of the staging while you're still flipping the house. Make a list of staging ideas for every room and see what can be seamlessly incorporated into the house during the flip itself. That way, you will not be spending too much time or money on the staging later on.