Usually, people don't plan on living in rental properties all their lives, but they are definitely looking for a place that comes close to their idea of "home". As a landlord, it's important you understand how to make this sentiment work for you if you plan on having all your rentals occupied at all times.
It's no secret that a dated property is going to take longer to rent than one that's upgraded with current trends in mind. But that doesn't mean you need to shell out a lot of money to upgrade your rentals. You can give your good old rentals a brand new look for much lesser than you imagine.
Read on to discover six ways in which you can upgrade rental properties with a little cash and lots of creativity.
Use the Magic of Fresh Paint
There aren't many things that compare to the makeover a fresh coat of paint can give your house. When done well, it can make even the most ordinary of homes stand out. However, if it's a rental property, it's good practice to stick to neutral colors so as to appeal to a wide range of renters. The best bit about painting to revamp old properties is that they cost the least and yet bring the highest returns on investment, compared to most other renovation efforts. When you're buying paints keep the following in mind:
Five gallon buckets of paint cost lesser than one gallon buckets
Paint stores and hardware stores sell mis-tinted paints at deep discounts
Opening company accounts with the store helps in getting further discounts
Always negotiate prices if you're ordering in bulk
Mix paints of similar shades and finishes to get the amount of paint you require
Note that if you're buying from the mis-tinted paints section for a large-scale project, then it might get very tough to find the correct colour match in case you need to do some touch-up work. Remember to choose lighter shades for smaller properties – they make the space look more roomy, bright and cheerful when compared to darker shades. Finally, keep your personal colour preferences in check and pick universally accepted shades like white, cream, light/medium shades of grey or tan.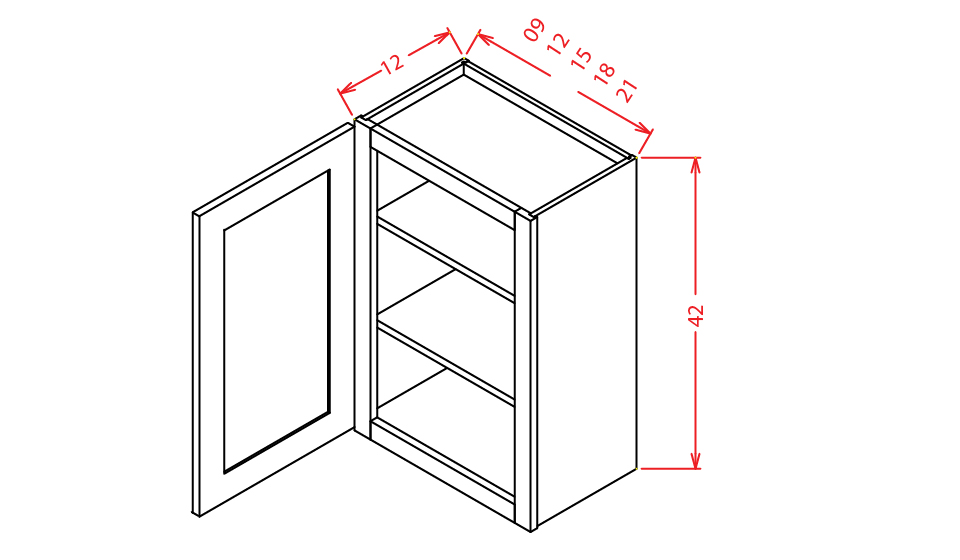 Use Nature to Transform
Often, prospective renters make up their mind even before they've set foot inside your rental property. Curb appeal can be the first reason why someone chooses or rejects your property. After all, nobody loves the sight of dead, brown grass, diseased or dying trees or, an overgrown front yard crowded with weeds. But the sight of a house that has lush green grass, flowering bushes, healthy trees and no weeds can have an extremely welcoming effect on people. The good news is that getting nature to work for you doesn't take too much out of your pocket. Here are a few cost-effective ways to add to your curb appeal using plants and trees:
Add flower boxes to the front porch railing or windows for an extra pop of color
Add drought-resistant and ornamental plants like purple fountain grass or snapdragon for easy maintenance
Add vertical planters if there isn't much space in your front yard
Add a pergola and a creeping wine like morning glory to your garage door
Add hanging planters to your front porch
Create flowerbeds around the base of your trees
Disguise eyesores like your AC unit with some potted plants
Use all sorts of containers (store bought or DIY-ed) to create gardens and place them in a staggered, asymmetric way to create a dynamic front yard
Upgrade Kitchens & Bathrooms Wisely
If you're going to do any big ticket spending, it should be on upgrades to the kitchen and the bathrooms of your rental. People spend a lot of time in the kitchen, cooking, eating or socializing; and, nobody likes using mouldy bathrooms with rusty fixtures. So, aim to wow prospective tenants with the kitchen and bathrooms, because that's half the battle. Some simple and inexpensive ways in which you can upgrade your kitchen and bathrooms are:
When possible knock down a non-load bearing wall for a more open-style kitchen
Replace shiny brass handles and knobs with something more understated and trendy
Use tiles, beadboard or wainscoting for creating a stylish backsplash in kitchens or for adding visual contrast in a boring bathroom
Create a kitchen garden to add some living decor
If you have the money to spend, invest in stainless steel appliances for your kitchen
The best part about upgrading the kitchen and bathrooms of your rental property is the possibility of seeing upto 80 percent return on investment when it's time to sell.
Switch Out Light Fixtures
If your rental is quite old, it's quite likely that the light fixtures are not just old, but random in design. They can make your rental look dated, tired and boring. Fortunately, it's not very expensive to switch them with lighting that is in line with current design trends. Here are a few ideas to update your rental property's lighting:
Use LED lights to cut costs on the long run. Your tenants will thank you for the money you'll be saving them in terms of electricity costs. Happy tenant means lease renewals at best, and great word of mouth at worst.
Throw in some retro Edison bulbs to instantly amp up the design aesthetics of your house. They fit in with almost any kind of decor, making them particularly great for rental properties. With LED versions available, these lights can add style without burning a hole in your pocket.
Pendant lighting fixtures are a great way to focus attention over a spot, while discretely drawing attention away from average design details in your house. If you cannot afford to do much for your kitchen, then adding pendant lights (especially over a breakfast bar, if present) can do wonders to the look and feel of the space.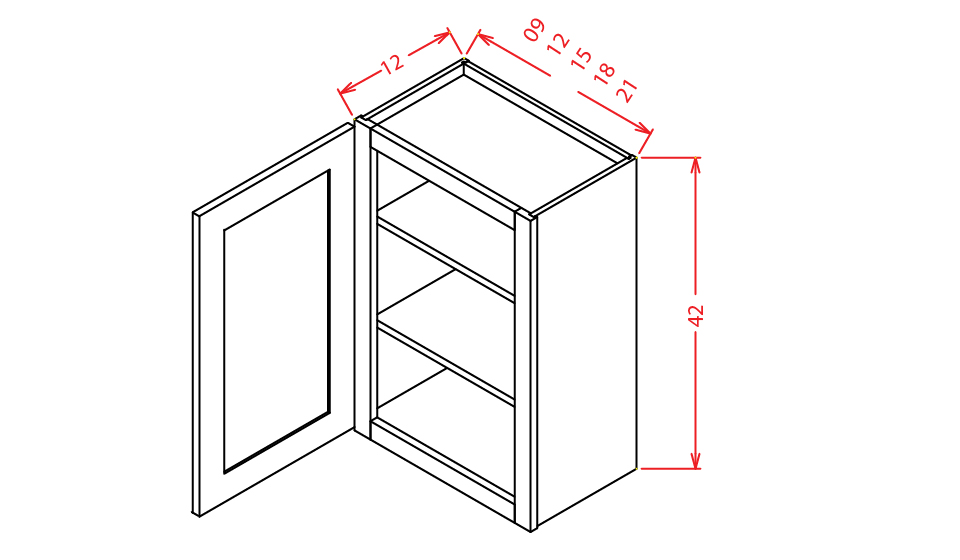 Pressure Wash Exteriors
Very often, landlords tend to almost entirely forget about the exterior siding of their rental properties. If a property has been around for some years, and hasn't received a fresh coat of paint for a while, chances that it's exteriors look worn and dirty are quite high. A simple, cost-effective and highly satisfying way to restore freshness to your house's exteriors is to give it a pressure wash. Costing anywhere between $100 and $300, it is a great way to blast out the accumulated dirt on your property's exterior, and make it look new. You can either hire a professional or do it yourself with a long wand. The best thing is you can pressure wash almost anything:
bricks
concrete
vinyl
plastic
metal
wood
windows
grills
stucco
Install Hardwood Flooring
People who are hunting for homes to rent are probably looking at multiple listings, often in a single day. The trick is to make sure your property has something that stands out, embedding itself into the memories of your prospective renters. A sure-fire way to do this is to rip out the carpet and install hardwood floors. People generally love having hardwood floors because they are not just attractive, but they also make for cleaner homes. If you're worried about scratches, that invariably show up on hardwood floors, then choose a lighter shade of wood – the scratches will be less visible on them. On the long run, you will thank yourself for the cost advantages wooden flooring provides:
They rarely need to be replaced entirely, unlike carpet which needs to be overhauled every five years or so
If you do your research before buying, you can find hardwood floors cost only as much as some expensive carpeting does
Wooden floors can be easily fixed when the need arises.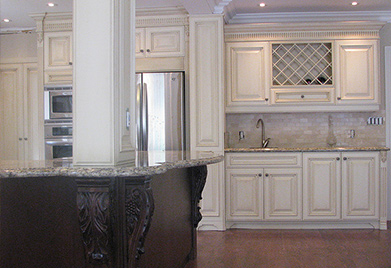 More Pocket-Friendly Makeovers
When it comes to home upgrades, there are multiple ways to get creative about it without breaking the bank. You could make instant improvements to the look and feel of a house by
Changing the blinds
Adding a trendy backsplash in the kitchen
Changing the bathroom tiles
Replacing the bath fittings or showerheads
Painting cabinets or replacing just the cabinet doors
Using artwork to disguise awkwardly placed light switches/ electrical wiring
Less Is Always More
When it comes to upgrading your rentals, you need to remember that it's not a place where you will be living – so being emotional or making upgrades according to your personal preferences is not the right way to go about it. What you need to do, as a landlord, is to create a blank canvas of sorts on which it's easy for prospective tenants to imagine their lives.