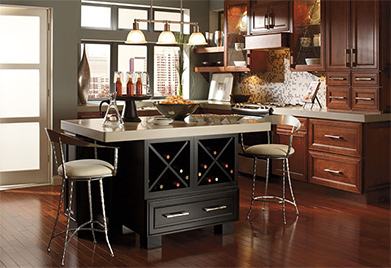 Thinking of buying your first ever home? Congratulations! But before you get carried away with dreams of the perfect home, take a moment to learn about the top mistakes a first time home buyer makes. Home buying is a life-changing event and an intimidating process to say the least.
Before you know it, you could fall in love with the house you actually can't afford; or, it could be too late before you realize all the costs involved; or, worse, you could be depending on a seller's agent to get you the best deal – which is obviously not going to happen.
So, here's a list of five things you need to watch out for.
1. Not Thinking Beyond Mortgage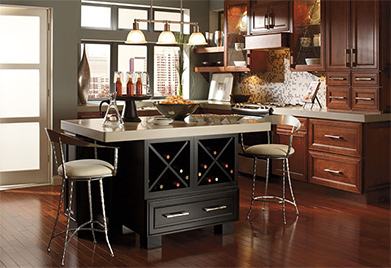 If you're thinking about buying a home just because the mortgage calculator shows a sum that you can afford, then you're wrong. There is much more to buying your first home than just the mortgage – you need to consider costs like property taxes, homeowners' association fees, home insurance, increased water and electricity bills and home maintenance. Keep in mind that these additional costs, especially the taxes and insurance for your new home, are likely to go up every year. You need a home that's well within your budget to meet these costs and then some more.
2. Not Getting Pre-Qualified
Unless you're fortunate enough to pay by cash for your first home, you need to find the way to a lender's office before you head out looking for homes to buy. While it might not make HGTV show material, you need to bare your financials to a lender and let him or her tell you exactly what you're pre-qualified to buy. Don't go about this step the other way around because your estimate of what loan amount you qualify for will most probably not be within the ballpark. Also, knowing what you can afford upfront saves you from unnecessarily lusting over what you can't afford.
3. Not Hiring a Buyer's Agent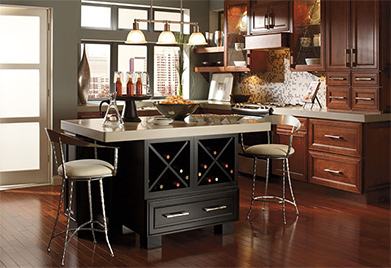 If you're a first time home buyer, then you're probably a Millennial and are bravely considering the DIY route. Forget it and hire a professional who's got enough reviews and referrals. Besides an agent, you're going to need a loan officer and maybe even a lawyer. And don't believe, even for a second, that you can deal directly with a seller's agent and get your interests well represented. The truth is, they are legally bound to place the seller's interests ahead of yours and you would do well to hire someone who does double representation or exclusively represents buyers. These professionals can help you find the right house at the right price; negotiate with confidence and manage the mountains of paperwork that lies behind every home buying deal.
4. Not Having a Rainy Day Fund
Don't break the bank on putting 20 percent or more on the down payment and closing costs for your first home. The fact that this amount of money can save you money on mortgage insurance might seem appealing at first. However, you will be left scrambling if and when something breaks down or needs maintenance. As a homeowner, you must always be prepared to face problems that come out of the blue. A rainy day fund is a must and using up all your savings on buying the house is not such a great idea.
5. Not Hiring a Home Inspector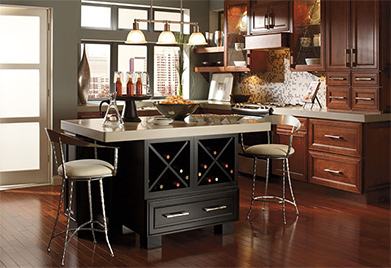 Another aspect that many first time homebuyers think they can convert into a DIY project is home inspection. Trust us, you're going to miss a few things while doing the home inspection yourself because you're too close to the project. At this stage, you're probably a little emotionally invested in the property; or, you may be stressed because of a tight timeframe or by competitive bidding – which may all force you to even consider waiving off the home inspection. But that's just inviting trouble that could cost you heavily later on. A professional home inspector, on the other hand, will be able to analyze the home through the eyes of an experienced professional and are often great at spotting problems that you might overlook.
Other Common Mistakes
Irrespective of whether this is your first shot at buying a home or not, it's bound to be a stressful and time-consuming endeavor. However, being a first time buyer makes you particularly vulnerable to mistakes that could cost several thousand dollars to rectify. For instance, first time home buyers are keen to get started on buying new furniture or a new car – but that's one way to kiss your pre-qualified status goodbye. Around the closing date, lenders routinely go back and check your credit history to ensure nothing's changed. A new loan on the horizon can easily kill the deal you were about to close.
Another common first time buyer mistake is the lack of vision – people don't understand that it's easier to live with ugly decor than it is to buy a home that completely depletes their savings; people buy when they know they might not be able to stay put for at least a few years; and people begin remodelling too early without waiting for sometime to get a broader understanding of what actually needs repair and what they can actually learn to live with.
Bottom Line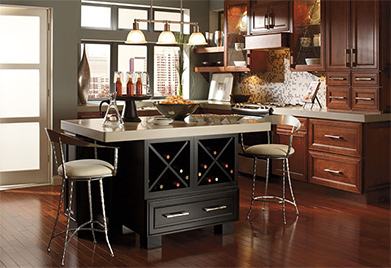 Home buying can be a harrowing experience to deal with all by yourself – as a first time buyer you most likely do not have the skills it takes to make the right kind of purchase. So don't be afraid to take advice where it's needed and shop conservatively. It's your first home so don't do anything that will make you regret it.