When it comes to remodeling a kitchen for your clients, the pantry is one space you don't want to forget. And our closet components can help you create the perfect pantry.
As your online source for quality cabinets at an affordable price, Cabinet Corp also offers a complete line of closet components. Our closet systems can help you keep things organized in almost any room of the house, from your closets to the laundry room, bathroom and kitchen pantry. And they come in a variety of colors to meet your client's specific needs.
Consider using these components in your upcoming kitchen pantry project, whether it's just a corner or a full pantry:
Adjustable Shelving Cabinet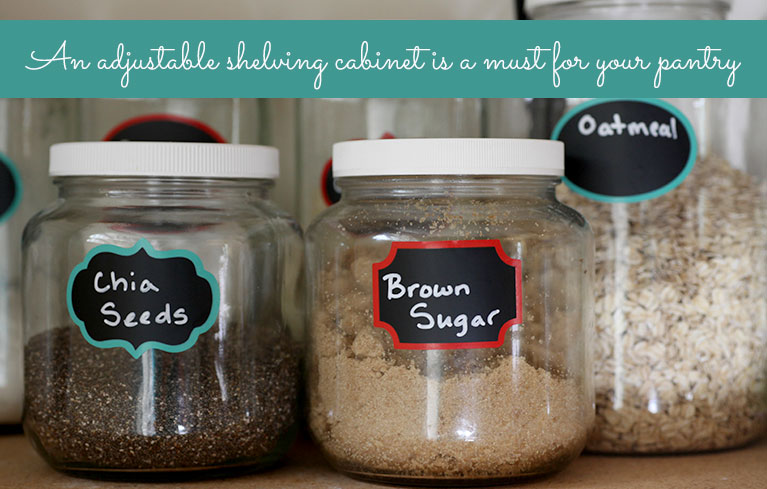 This is a must for your pantry. The cabinet comes in various widths to suit your space needs and includes five adjustable shelves. If that's not enough, additional shelves are available for purchase to customize the project for your client. The different widths mean you can make the most of your storage space.
Cabinet with Doors and Drawers
This piece will really customize the look of your pantry and take it to the next level. It offers glass cabinet storage above, open shelving in the middle and drawer storage at bottom. Your clients will love the look of this piece and the variety of storage options it provides. It comes in a variety of widths to suit individual project needs.
Double Hang Cabinet
This may seem like a regular closet piece, but the double hang cabinet can work efficiently in the pantry as well. Consider installing a sliding wire basket system in one section and leaving the other open for taller items and miscellaneous needs.
What do you think of these ideas for a kitchen pantry? Be sure to check out our full line of closet components and start planning your next pantry project for your client. Your clients will love these components and they'll love you for suggesting them. If you have any questions about our cabinets or closet systems, please contact us today. Click here to learn how you can become a dealer.