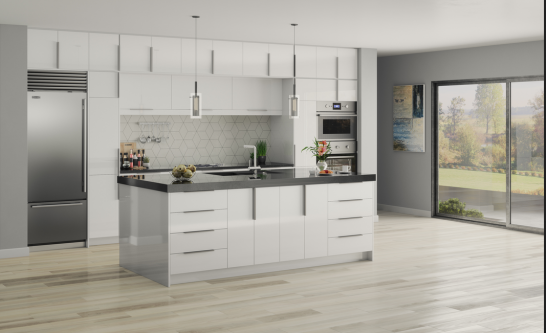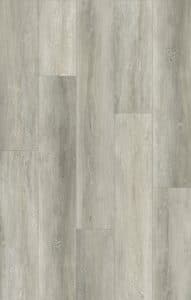 Style Specs
What is SPC Vinyl Flooring? SPC flooring is a stone plastic composite, also referred to as stone polymer composite. This type of flooring is 100% waterproof and offers unparalleled durability. The rigid core in SPC vinyl is virtually indestructible, making it an ideal choice for high-traffic areas like a kitchen. The SPC vinyl planks are created using advanced technologies to mimic natural wood and stone but at a lower price point. SPC waterproof vinyl flooring is the top-of-the-line choice for both appearance and functionality. The ultra-tough, stone-plastic composite ensures that the core layer will maintain its form even on top of uneven subfloors. With rigid-core vinyl, you'll find beautiful planks in all the latest wood and stone-look trends and colors. Greenguard-certified SPC flooring is phthalate- and chemical-free. This means it has low chemical emissions and is pet-friendly, fire-resistant, antimicrobial, recyclable, and radiant-heat approved—the perfect green flooring to reduce your client's carbon footprint and keep people and pets safe from chemicals. (All Specifications are Subject to Change Without Notice)
Browse Our Catalog
Click below to see our extensive collection of Flooring Cabinets and Accessories.
Flooring Planks
Reducer
Color Swatch
Stair Nose
Transition Molding
Twilight Grey
Toasted Pine
Oak Hill
Java hut
What is SPC Vinyl Flooring?
SPC flooring is a stone plastic composite, also referred to as stone polymer composite. This type of flooring is 100% waterproof and offers unparalleled durability. The rigid core in SPC vinyl is virtually indestructible, making it an ideal choice for high-traffic areas like a kitchen. The SPC vinyl planks are created using advanced technologies to mimic natural wood and stone but at a lower price point.
SPC waterproof vinyl flooring is the top-of-the-line choice for both appearance and functionality. The ultra-tough, stone-plastic composite ensures that the core layer will maintain its form even on top of uneven subfloors. With rigid-core vinyl, you'll find beautiful planks in all the latest wood and stone-look trends and colors.
Greenguard-certified SPC flooring is phthalate- and chemical-free. This means it has low chemical emissions and is pet-friendly, fire-resistant, antimicrobial, recyclable, and radiant-heat approved—the perfect green flooring to reduce your client's carbon footprint and keep people and pets safe from chemicals.
(All Specifications are Subject to Change Without Notice)