BLURB: When you're a beginner in any field, it's important to educate yourself about the pitfalls involved. However, it won't do you any good if you fail to apply what you've learned to real-life situations. In real estate investing, it's almost a given that you will make your own unique set of mistakes. That's no surprise. But, the smart among investors are the ones who know which mistakes will cost them dearly.
Everything out there on real estate investing – be it be, books, blogs, seminars by investment gurus or TV shows – makes it look like you can taste success as soon as you enter the field. However, that's hardly ever the case and most newbie investors make a slew of mistakes that can set them back slightly or completely throw them off the game. Fortunately, most of those rookie mistakes can be avoided with research, good guidance, and patience.
Learn Before You Get Started
Nothing can match the learning that comes with experience. However, most beginner mistakes can be avoided with some good old research. If you're considering a career in real estate investing, your first task is to educate yourself adequately before making your first ever bid. For example, you don't need years in the field to know that it's suicidal for a beginner to buy a multifamily property on their very first gig. Neither is chalking out an exit strategy before entering a deal a trade secret. The emphasis is clearly on doing your homework.
Though the above are serious enough mistakes that all investors should steer clear of, they aren't the ones with the power to derail your business. Read on to discover the 10 rookie real estate investing mistakes that can cost you everything.
Not Doing Your Research
The one thing that can make or break your real estate investing business is research – not your financial soundness or the breadth of your network. Your success as an investor will primarily depend upon you studying the market you want to operate in; observing and internalizing consumer spending habits; keeping abreast of present mortgage rates; tracking what comparable homes sell for and their average days on the market. In today's age of information, there can be no excuse for not doing your background checks. There are multiple sources, both online and offline, where you can find legitimate and relevant information.
To get started, pick a smaller area to target because it will be easier to tackle. Real estate websites like Zillow, Trulia or your local Multiple Listing Service (MLS) can help track the houses that are selling in your target market. Don't hesitate to seek and pay for the professional opinion of people like real estate agents, property managers or home appraisers. They can help you get a fair sense of what might be the resale or rental value of a property; if there are any zoning laws that you need to be aware of; if there are any permits required for remodeling; or the presence of any underlying issues with the neighborhood or the property.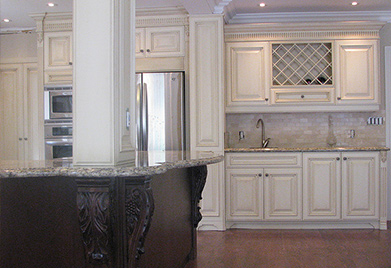 Not Choosing the Right Financing
When it comes to the real estate industry, you don't always need to have money at hand to make your first move. There are a variety of ways in which you can finance your first investment property. However, most beginners make fatal mistakes in the realm of finance. Oftentimes, they are not aware that a number of portfolios, private, commercial and hard cash lenders offer financing options that are a cocktail of high risk factors. Agreeing to high monthly payments, coupled with high or adjustable interest rates; being personally held responsible for the money and making balloon payments are the perfect recipe for investing disaster, especially if you're just starting out.
The 2008 credit crisis is still relevant when it comes to lessons on securing financing for real estate investments. Though the crisis is over for all real purposes, there are still some mortgage products that induce buyers into purchasing properties that would have otherwise been beyond their reach. The important takeaway is that all types of private financing can be negotiated. Hard. But to do that with confidence, it's important to understand the various types of financing available. The knowledge will help you secure funding with some flexibility in terms of making payments and in setting up a fallback option, like switching to a more traditional fixed-rate mortgage after a while.
Getting Estimations Wrong
Once you've found a property that you're interested in, it's not the time to make an offer yet. Instead, it's time to get estimates about the various costs involved, such as making repairs, insurance, property taxes or finding a tenant. Other things that newbies regularly get wrong are their estimates of resale and rental value.
If you're just getting started in investing, it would be a good idea to seek the guidance of other experienced investors, reputed general contractors, real estate agents, home appraisers, and mentors. Your local real estate club meetings, online forums, and your social circle are good places where you can meet such people and seek their help. If needed, offer to pay these people for their services because their professional advice can sometimes save you a great deal of money or even your entire business.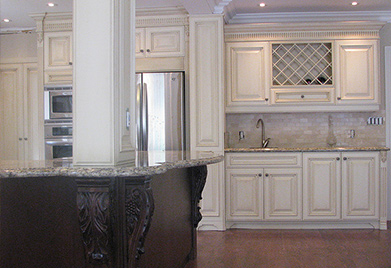 Losing Money Over Location
The cardinal rule of real estate is to get the location right. If nothing, the location of your property will save you when the time comes to sell or rent. After all, it is the primary consideration for any consumer – whether it's families looking to buy a home or businesses scouting for their next office space. Every town or city has its share of great, good, acceptable and terrible locations. As an investor, it's your responsibility to study all types of locations in your target market. This is not to say that it's impossible to turn a property located in a bad neighborhood into a profitable investment – but that's something best left to more experienced investors. As a beginner, you will for sure lack the expertise needed to strike gold in a bad location.
Having said that, it's important to watch out for deals that seem too good to be true – they probably are. If you find a house that's not just priced below market, but comes with excellent seller financing terms, those are factors that you really need to investigate before locking things down. Explore why the house is selling for so low and why the seller seems so eager to close the deal; take a walk through the neighborhood or casually engage local shopkeepers in conversation to get a better sense of the neighborhood. Is it a safe neighborhood? Are the neighbors (of the property you're considering) pleasant and clean? Does the house have any legal issues that aren't immediately obvious? Such considerations are important because it will decide how easy or difficult it becomes to find tenants or buyers once you're ready to put it on the market.
Forgoing Due Diligence
Many beginners tend to do away with the due diligence period either because they're too eager to close the deal and start making money; or, because they believe they're getting a lower price in exchange for waiving due diligence. While this is something veteran investors sometimes do, it's definitely not a good idea when you're just starting out. What constitutes due diligence then? Getting
a professional third party to conduct a thorough inspection of the entire property
an unbiased estimate of rental values and comps in the neighborhood;
a report on the various zoning and local ordinances that apply to the property;
estimates of repair costs from a seasoned contractor.
It's such an important part of the entire process because it is the last point from which you can return to safety. If you do find some irregularities at the end of conducting due diligence, you can still walk away from the deal. Which is why it isn't such a great idea to waive it off, especially when you're a beginner.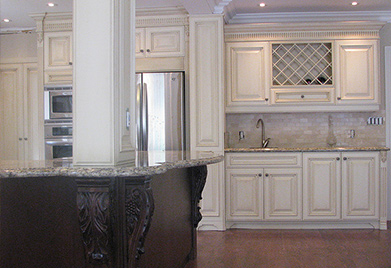 To Be Continued…