Fixing and flipping homes is one of the most exciting parts of working in the real estate industry. But if you're not careful in your every decision, it could end disastrously and leave you buried in losses. Among the top decision you will make as a house flipper will be hiring contractors you choose to work with. Even the handiest among house flippers will need outside help at some point and it's the general contractor who can do the job. He or she can free up your hands to concentrate on bringing in new work as well as attend to mundane aspects of running a business.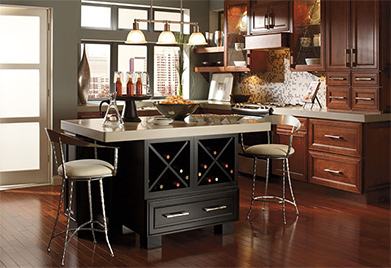 Hire Slow And Keep Hiring
However, you cannot afford to be hasty about which contractor you hire. Adding the right contractor to your team in the early stages of the project is key to staying within budget and meeting deadlines. There are multiple boxes you need to check off before you can zero-in on the contractor that's a good fit for you and your project.
Even then, you cannot afford to relax after finding one good contractor. You need to keep your eyes and ears open for other contractors with great referrals in case your main guy is indisposed for some reason.
Working with a bad contractor is one of the biggest reasons why investors lose money on their fix and flips. Here are five tips on how to find a rockstar contractor.
1. Referrals From Fellow Investors
Your peers are probably the best source of referrals when it comes to contractors. Especially, if they are in between a project or have just completed one, they can point you towards someone they remember quite well. A contractor who completed work on time, didn't inflate rates, maintained a neat and safe work site, and used workers who were punctual and courteous is sure to be remembered by investors.
When you shop around for referrals from other investors, be specific with your questions – find out what exactly they liked about this contractor they're recommending; would they hire him/her again; what made them choose this contractor over others they interviewed and what the scope of work was for their project. But the most important question you need to ask is if there were any issues and, if yes, how they resolved them.
You can also ask around for referrals at your local estate club meetings – some of them are sponsored by contractors who specifically want to work with investors over actual consumers. These are people who've either worked with other investors (with whom you should follow up) or they want to begin working with investors. It shows that they understand that working for investors is different from working with homeowners who live there. The goal is to find referrals for contractors who know how to step up the aesthetics while buckling down on the costs.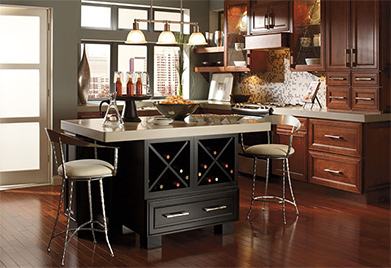 2. Drive/ Walk around the neighborhood
As an investor, you already know that some of the best deals come to your attention when you're driving around neighborhoods you want to work in. The same applies to finding great contractors as well. Drive around with your eyes open for any houses where work is underway.
When you find one, evaluate it the same way you would inspect a house with potential for a flip: Check if the worksite appears clean, if the workers are actually doing work and are well mannered. Walk over and strike up a conversation with the people on the site or the contractor himself and while you're at it, try and gauge if the work being done is good or shoddy. If everything appears to be good, get the business card of the contractor and follow up with him or her.
You could also network with people at the local building supply company or big box retailers like Home Depot or Lowe's. Many times they may be restricted by policy to recommend a particular contractor, but chances are they will tell you who they might hire if they personally had a project.
If you hung around these shops, you might be able to meet some contractors right there and maybe even quickly ask them a few questions. If you're convinced they have potential, request their business card and follow up with them on references and samples of their previous work. Similarly, building inspectors, who work with builders, homeowners and contractors all the time, may also be able to point you in the right direction without explicitly recommending a particular contractor.
3.Make Sure They are Legally Sound (add points about insurance too)
Once you've found a prospective contractor, the first thing you need to do is verify they have a license and that they are free from any legal issues with the state license board. Make sure you see their license, note the license number, photo I.D. and insurance certificate. These things are proof that the contractor is credible and that they are knowledgeable about what's required to work in their field. The license, in particular, shows that the contractor knows the building codes and understands the processes involved in this line of work.
While the license is proof that your contractor knows what they're doing, their certificate of insurance is your safeguard against liabilities like workers' compensation insurance, damage to neighboring property, or, a worker getting hurt on site. If your contractor doesn't have a license or the right kind of insurance protection, then you need to foot the bill if anything goes wrong. The other thing you need to understand before you get into any agreement with a contractor is the mechanic's lien laws in your state. Under these laws, you may become liable for bills that your contractor hasn't paid to people who worked or supplied materials to your project.
This is irrespective of the fact that you paid the contractor with the understanding that they will pay whoever else needs to be paid. These laws vary between states so make sure you're aware of it and you put in all the necessary legal safeguards. Finally, check if the contractor has any issues with his legal status – like owing money to his previous boss or having a lien against him. Avoid messy situations by learning the legal parameters involved.
4.Ask for References and Samples
References that a contractor provides you with can be a double-edged sword – they can reveal (hopefully) glowing reviews of previous jobs or, it could be the contractor's friend who's trying to pose as a reference, a clear indication that it's time to move on. Assuming it's a legitimate reference, you must be prepared with a set of questions that give you specific details about the quality of the contractor in question.
You could ask if it was a pleasant experience for them, without any issues in communication, honesty and quality of work. You should also check to see if there were any negative experiences like work not being completed on time, going way over budget with surprise costs or mishandling of delicate situations.  You must also ask references about the scope of work completed and see if it fits the requirements of your project.
Visiting a contractor's finished and ongoing projects is an important part of the process because it gives you a glimpse into the range of work he/she is capable of. Such samples of their work can reveal a lot about their work culture, respect for the property and if all the necessary worksite precautions are in place.
Samples are sometimes more important than the references themselves so make sure you don't skip this step in identifying the right contractor for you.
5.Put Everything Down in Writing
Like any other working partnership, your relationship with your future contractor should be put into a written contract. This contract should be as thorough as possible, detailing every stage of the project. That includes things like a start and work completion date, payment schedule, a list of all the particular materials to be used in the project, proof that the contractor has secured liability insurance, lien releases, if any, from subcontractors and material suppliers, worker's compensation payments and so on. Failing to do so may delay the project and eat away your profits if and when there is a problem.
Besides such details, the contract should also feature a written version of the entire scope of work. Your contract should clearly spell out what you expect from your contractor, what you need to provide them assistance with. It's also good practice to include in the contract a complete set of drawings that will be used, with the specifications clearly written down. Your contract can be as detailed and specific as you need it to be because it helps you set expectations upfront, leaving little or no room for surprises down the road.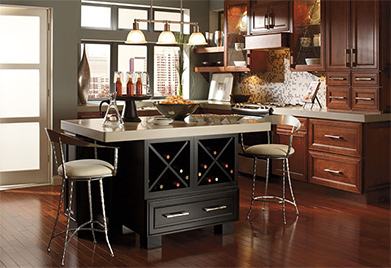 Screen Extensively
The process of screening potential contractors is quite similar to how landlords screen potential tenants – do a thorough background check, get reliable references from people the contractor has worked with in the past, gauge any flaws in temperament during the interview and at other times you interact with the contractor and most importantly, educate yourself about the laws with regards to hiring contractors so that you're not caught off guard at any time.