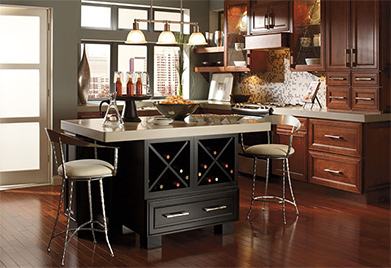 The moment of truth for most home flippers arrives when their rehabbed property enters the market. And it's a truly exciting moment, when all their efforts might finally pay off. Or, not. It all really depends on how fast their property finds a new owner. Their flip and sell journey, which began with finding a motivated seller, will end well only if they're able to find motivated buyers after the flip.
The final sale is probably the most crucial part of the whole home flipping business and it needs to happen as soon as possible. Holding on to a house that's been rehabbed is likely to take a chunk out of any projected profits on the deal.
Flip and Sell: Beware of Vandals
As long as you hold onto the property, you will be held responsible for things like utilities, homeowner's insurance, maintenance work like lawn mowing and getting driveways cleared of snow during winter. And if you've borrowed money to buy the property, then you will also have to pay the lender as long as you hold on to it.
But the most important reason why you must sell your rehabbed house within a month is the threat of vandals. Unoccupied homes are prime targets for vandalism and remember most insurance companies do not protect against vandalism beyond the first month of you buying the property. Finally, you also risk losing market interest if your flipped home sits for too long unnoticed on the MLS.
However, it's still the most thrilling part of the process and there are several ways in which you can give your rehabbed house the boost it needs to sell. Immediately. In fact, these methods are similar to what you would do if you were selling your own home – except here, there is a lot more money and your career as a wholesaler that's at stake.
Flip and Sell: Attract the A1 Buyer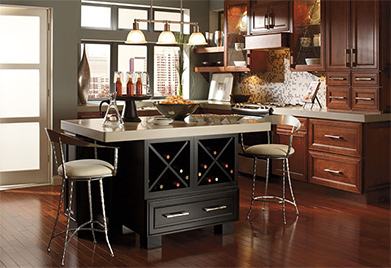 No two buyers are the same and you must focus on attracting the right kind of buyer with a good deal of motivation to buy. In other words, what you need is an A1 buyer. He or she is someone who won't give you grief by demanding lots of repairs, delaying the closing or by backing out half way through the deal. Instead, the A1 buyer will be quite relieved and happy to buy your rehabbed property because their own home has just gone on the market and there's a contract with a closing date hovering over their heads. Usually, they make acceptable repair demands and enable the deal to conclude smoothly.
Appeal to A1 buyers by pricing your rehabbed property correctly and by ensuring there aren't any obvious issues. These buyers aren't picky because they usually don't have the time. But, if your rehab has great cabinets over functional plumbing, then you're obviously not going to make a deal with them.
So, here are four foolproof ways you can sell your rehabbed house quickly and maybe even make more money than you'd hoped for.
Flip and Sell: Price Right
Throughout your home flipping journey, keep in mind the After Repair Value (ARV) of the property you're working on. At every stage come back to it and check if whatever you've done until then tallies with the ARV. It will determine how you price the property once the rehab's complete.
Having said that, ensure your house is the lowest priced in its group on the market. Think of the pricing strategy as the tool that's going to get you the maximum number of showings. Once the property has been around for about three weeks, regroup with feedback from the showings you've had until then. If you're hiring an agent, get some reports on the listing's activity. Note that you need a certain number of showings in this initial period to kickstart a war of bids and in turn attract the A1 buyer. If your agent's report shows neither showings nor a reasonable offer then you're overpriced.
Adjust the price in the fourth week. Shave not hundreds, but thousands of dollars off of the original asking price – half-hearted measures won't get you the attention of a new class of buyers. Instead, you will still be seen by the same buyers as desperate. Don't get to the point of dropping price, but if it's unavoidable, then drop it really low so that you sell your house under 45 days. It's a time-tested logic that the market will naturally set itself right and bring the price of your house up on its own.
Flip and Sell: Be the Buyer
Walk in the shoes of the prospective buyer before you place your rehabbed property on the market. Once your contractor signals he's done his job, it's time for you to inspect the house the same way a buyer would. Check if there are any structural and aesthetic issues that have been overlooked; consider hiring professional cleaners to spruce up the place before you open your doors to prospective buyers. Finally, allow as much natural light as possible to come into the house – it has a way of making great deals happen.
Flip and Sell: Aim to Wow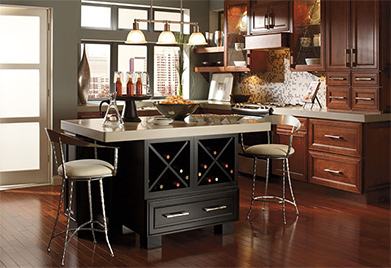 People hunting for their new home, among rehabbed properties, are always on the lookout for something that's different; or, simply something that's not the same as any other flip. Buyers are now more discerning and savvy and you need to include little tidbits of interest that will set you apart from the competition. While you may be more of handyman, who knows how to build functional things, you also need to be someone with a keen sense of design.
If that's not you, then take help in designing your house to include elements from the latest home design trends. Concentrate on key spaces such as the kitchen, bathrooms and the living spaces. Another good way to floor anyone entering your rehabbed property is to professionally stage it. You could either do it yourself (and save some money) or, you could hire staging experts who will ensure your home flip is truly memorable.
Flip and Sell: Look Outside
With so much to do inside the house, it's common for home flippers to forget how the property looks from the curbside. Do not brush aside curb appeal as something unnecessary – it often makes up the mind of your buyer even before they've set foot inside all that rehabbed greatness. While this is not a suggestion to go all out on landscaping, it really wouldn't hurt you to trim tree branches that rub the roof or to plant a few pretty flowers along the driveway.
Flip and Sell: Don't Overdo It
Home flippers often forget that the market decides what their renovated property sells for – irrespective of their asking price. And that the market is free. They also need to rein themselves in when their rehab efforts go overboard. Remember that with every new improvement or upgrade, you're reducing your chances of recovering the costs involved.
Whatever you may or may not do for a house, it will sell only according to comps from the neighborhood. In real estate investing, less is definitely more; doing away with problematic features is better than replacing them; and, functionality is any day more saleable than pretty light fixtures or backsplash tiles.
So be wise, not vain.