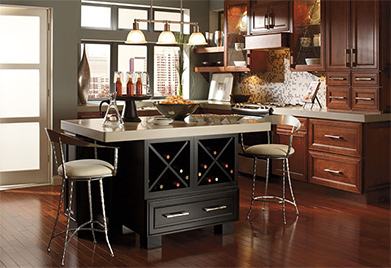 A flurry of activity precedes the sale of any property, but homes require the greatest effort at appealing to potential buyers. You need to strike a balance between not spending too much on upgrades and ensuring your home has almost everything customers are looking for. To do that, you need to understand the people who express interest in buying – which generation they belong to and how that informs their purchasing decisions. Failing to do so could result in your home stagnating on the market and you losing money in the form of mortgage payments and maintenance costs.
So put some thought into how you want to spend on renovation projects. Tailor your upgrades to suit the needs of a range of potential buyers to help them envision themselves living in your home.
Desires of Generations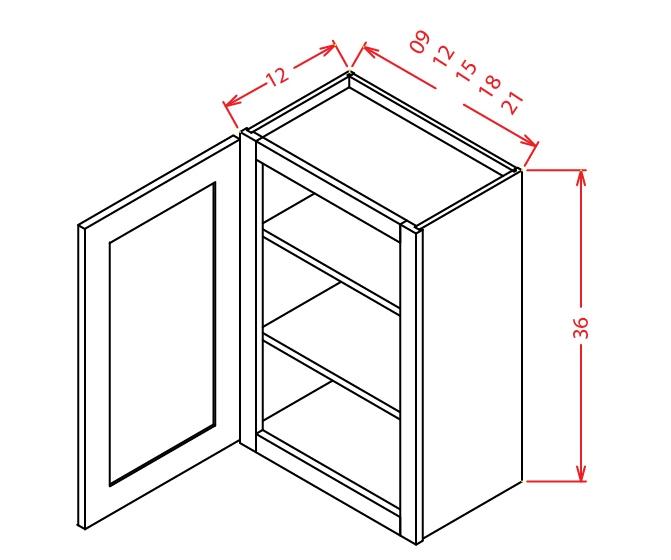 A comprehensive report by the National Association of Home Builders (NAHB) on buyers' preferences, suggests that the millennial buyer may be okay with a single-story home, but buyers from the older, baby boomer generation or the senior generation grow increasingly particular about their home being single-story. Similarly, Millennials and the slightly older Gen X'ers may prefer a house with four bedrooms, but the older boomers and seniors are happy with just three bedrooms. It is the same case with preferences for a full or partial basement: the preference decreases with age.
While it's beneficial to understand the wants and needs of different generations, don't ignore the overall evolution in what buyers equate with luxury now. Crystal chandeliers have been replaced by pendant lights; jacuzzi tubs by frameless showers; and a fireplace is no longer a sure-fire way to premium pricing. Instead, studies by traditional real estate listing sites like Zillow and Trulia reveal that the current buyers are quite savvy and demand features that are in tune with the latest home design trends.
The report by Zillow's design and home improvement wing, Zillow Digs, shows that features like farmhouse sinks, subway tiles, sliding barn doors and shaker cabinets are drawing the attention of buyers. These features throwback to a rustic, simple design sense that's been revived to fit modern expectations. And they are all integral to the farmhouse chic trend that is defining home design this year.
Design-oriented Price Drivers
Features, like an outdoor kitchen or entertaining space; quartz countertops or walk-in pantries in the kitchen, and exposed brick exteriors with lighting are clearly in demand and seem to be driving up prices of homes that have them. These homes also sell much faster than comparable homes without these features. The studies also emphasize the importance of carefully chosen keywords in your home listing. Sometimes, it may be the only thing standing between you and a quick sale. Try to be as descriptive, upfront and error-free while writing your listing.
Read on to discover the five features that almost 80 percent of buyers are looking for in a new home.
1. Laundry Room
Having a dedicated laundry room seems to top the wish list of over 90 percent of buyers, according to the NAHB report. People of all ages want the room because they believe it will keep messy, undone laundry away from the living space. If you need to add a new one, the basement will be an ideal location, and in most cases, an unfinished basement means little or no demolishment. Priced at around $1000, this essential upgrade will fit right into your remodeling budget as well. However, this project may cost up to $10,000 depending on its scope.
2. Gourmet Kitchen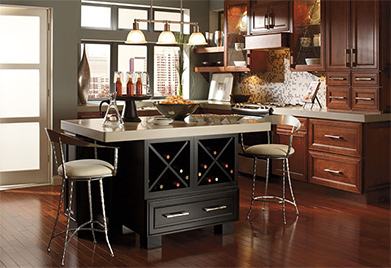 When you sell a home, the kitchen is the only room that can make or break the deal. Functional kitchens are fast being forgotten for new age kitchens, also known as "gourmet kitchens." So what upgrades can add the gourmet tag to your kitchen? Stainless steel appliances that are not just state-of-the-art but also Energy Star certified; quartz or granite countertops; roomy, walk-in pantries, gas ranges and in-kitchen dining spaces make up every wanna-be gourmand's dream kitchen. If you can spare some extra cash, then consider adding features like microwave drawers, subway tile backsplash, interesting storage options like sliding racks and shaker cabinets. Depending on the additions, your gourmet kitchen could cost anything between $1000 and $10,000. Once you put together a kitchen is top-notch, don't worry about your home lingering on the market for too long.
3. Outdoor Living Space
Features like an outdoor kitchen, backyard deck and patio rank very high on most buyers' dream-home list. From everything they've seen on home design and improvement shows, buyers today understand the value of outdoor living spaces far better. In fact, it is a highly coveted upgrade to add to your home, because just the sight of a well-constructed deck or a fully functional outdoor kitchen can help the buyer see themselves enjoying those spaces with their friends and family. Often, it's that vision that morphs into an eager sale.
While concrete is the preferred material for patios, composite deck materials are considered ideal for decks because they not only look like wood but are easy maintenance too.
4. Garden Space – Indoor / Outdoor
Greenery can benefit your home in multiple ways: A vegetable garden is a widely loved feature among buyers of all ages. Millennial buyers are pursuing a natural and healthy lifestyle much more than any other generation. Apart from pleasing the potential buyer, efforts to include trees and plants in your home's design has several other benefits: A neatly manicured front lawn, with strategically placed trees and shrubbery, can do wonders to your home's curb appeal. In other words, it will sell your home even before the buyer's been inside. The other great thing about home gardening is that it ensures your home is at par with global design trends. And finally, vegetable gardens and flowering shrubs can be used to liven up even the most boring of spaces – be it be a plain Jane kitchen or a viewless balcony. Just thrown in some comfortable seating as well and you have yourself a winning home feature.
5. Homes with City/Concrete Jungle Views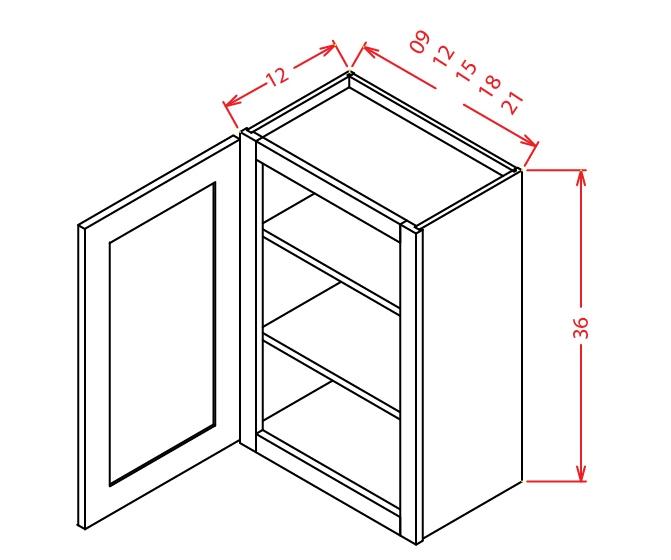 While it's not always possible to upgrade your home with a "breathtaking view," it is possible to capitalize on whatever view is available. Include cozy little upgrades like adding a loveseat beneath a window with a view; or make the most of your area's natural backdrop and light with large, energy-efficient windows. Having said that, an increasing number of buyers seem to prefer homes that can offer a city skyline view through their windows. With more and more Millennials poised to enter the group of home buyers, this feature is all set to continue being in demand. Contrary to popular belief, views of lapping oceans or snow capped mountains aren't that popular – seemingly because of the inhibitive costs involved, especially with homes providing ocean views.
Upgrade with Caution
These may be the five must-have features in a home that needs to sell immediately, but this list is in no way comprehensive. There are several other features that convince buyers to take the plunge. For instance, the location or neighborhood of your property, its proximity to a top-rated school and retail centers, its construction style and design elements (like Spanish style, open floor plans, and crown moldings) and additional storage in the garage are all great selling points as well. Another important feature that will be welcomed by buyers across the board is your home's capacity to withstand severe weather conditions.
While adding these features can quickly find your home its new owner, exercise some caution on how much you spend. According to this report by Remodelling Magazine, upgrades such as these increase the value of a home by only 64 percent. Some inexpensive ways to boost your home's appeal are giving it a fresh coat of paint; fixing everything that's broken or faulty like door handles, cabinet knobs, leaking plumbing fixtures; and cleaning your home thoroughly.
Happy selling!