With each new era there are always ever-changing kitchen style trends. As a distributor of cabinets to kitchen and bath professionals we take pride in knowing everything about the kitchen, especially the history of the kitchen and how it relates to cabinetry and kitchen style.
Let's take a look at the kitchen trends over the last 100 years and pin-point which trends are just trends and which ones are timeless?
1920s Style Kitchen
In the 1920s, the kitchen style obsession was about being sanitation-conscious. Hence the all-white kitchens and the big cast iron porcelain drain board farmhouse sink. Many of the ads reflected that as well.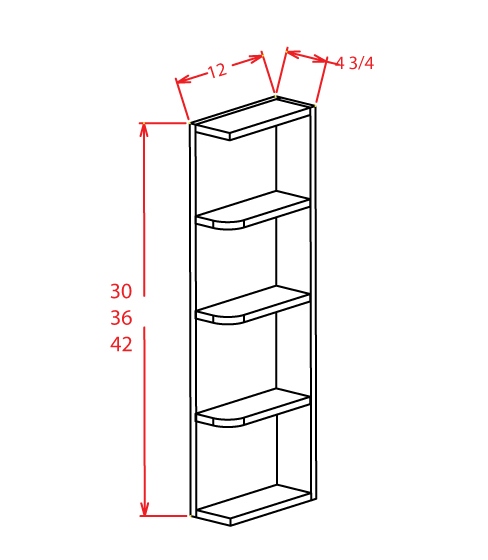 Another popular kitchen trend during this time was the Hoosier Closet, a separate cabinet with blind-corner pull outs, built-in spice racks & organizers for left over food containers.
1930s Style Kitchen
In the 1930s kitchen design era was a game changer. This is due to the introduction of electric appliances. The staple of the 1930's kitchen was the ice-box, which transitioned into what is known today as the refrigerator.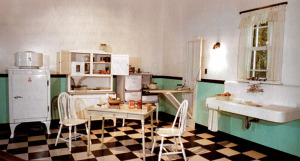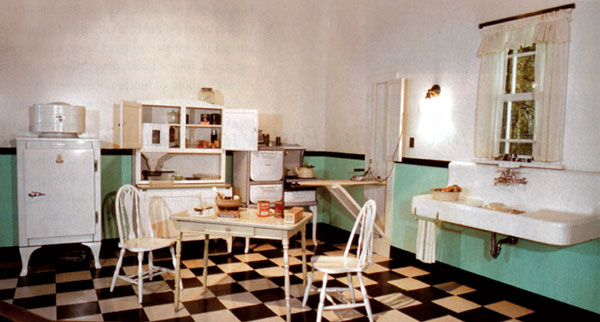 Aside from the introduction of electric appliances in this era the kitchen style also transitioned from the all-white, so clean you can eat off the floor look to brightly painted cabinets and accent pillows in the breakfast nook. The use of bright and daring colors like yellow, blue and green, contrasted with checkered or patterned floors became quite popular. Hardware was typically dark colored or black.
1940s Style Kitchen
The use of color in the kitchen carried on through from the 30s into the 1940s. The 1940s kitchen often reflected a transitional interior design style, as families began to move from traditional furniture, fixtures and decor to more modern materials and designs. Wall colors were often neutral with pops of color throughout. Building on the transitional theme, many 1940s kitchens retained aspects of traditional or country kitchens with items like crystal or glass pulls for drawers or doorknobs for storage pantries.
During WWII steel and other materials were in short supply. Simple and often low-profile pots and pans in stainless steel were a staple of 1940's kitchens. Storage in 1940s kitchens was not commonly expansive, so many homeowners would store kitchen supplies in mason jars or other large glass or porcelain containers. Homemakers also ran small jam factories in their kitchens.
1950s Style Kitchen
After years of being placed to the back of the house, in the 1950's post-war housing often placed the kitchen front and center. Decor moved toward bold colors and floral-pattern wallpaper. A retro style was IN! Happiness and bright and cheery. Red and black checkered floors were the "look" at this time.
1960s – 1970s Style Kitchen
I decided to lump these two decades together as the kitchen went more out of focus as women found they had better things to do than stand over a hot stove. No wonder kitchens lapsed into ambiguous spaces in weird colors like avocado and gold.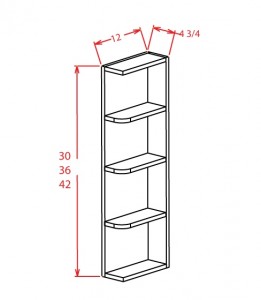 Dark cabinets became the "look" with odd color pairings that today most people would describe and dark and dirty looking. The combo oven range gained popularity during this time.
1980s Style Kitchen
With the introduction of competitive cooking and the first generation of celebrity cooks on TV, kitchens took on a brighter and a more, well-equipped look. A more industrial style emerged during this time and the focus was on less "style" more earthy elements like hanging fruit and herbs and more on functionality and just good cooking! Some kitchens in this year also featured a bistro area.
1990s Style Kitchen
As we moved into the 90s and larger homes became the norm, so did kitchens. The kitchen started to become the most important room in the house. People also got sick of the dark stained cabinets from the 70s and the avocado and gold colors. Instead they preferred light colored wood stain, oak cabinets and they tended to keep some of the industrial style from the 80s. Things like top-mounted sinks, brass hardware and tile countertops were used a lot as well.
Still popular or not?
After looking at all the last decades of kitchen styles and trends there are many obvious styles that were a trend only never to return, well not yet anyways. To name a few, the avocado colored appliances, the checkered flooring and the square-tiled countertops have yet to regain in popularity. However, the obvious kitchen trend that has come back is from the 1920's. The white super-clean looking kitchen where it looks like you can practically eat off the floor. The elements of industrial lighting and pops of color are also still in style.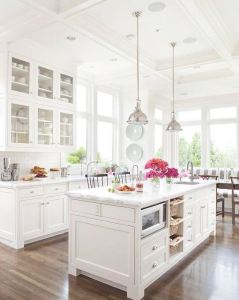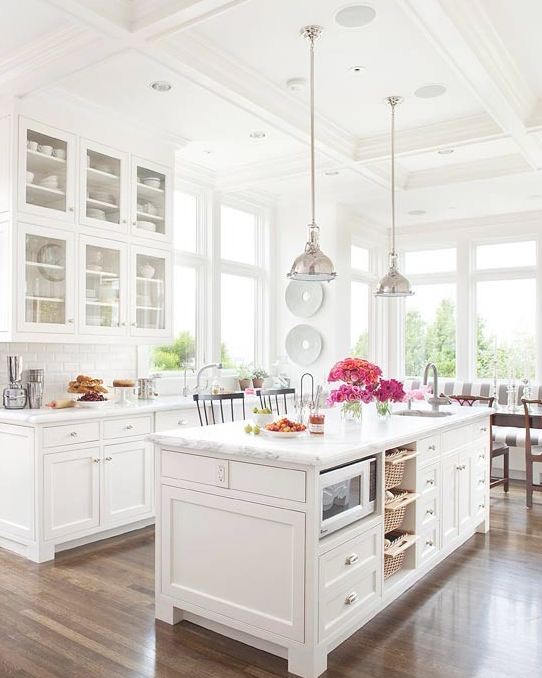 What do you think of today's kitchen style? Can you think of any other styles to add to the list? If so we would love to hear from you! Share your thoughts and opinions here (below) OR on our Facebook page!