Closet Cabinets
Elegant Color
Cherry closet cabinets add luxurious warmth and style to any room with our best-selling closet organizer and storage solutions.  The contemporary Shaker-style cherry finished storage solutions work with every design style from traditional to modern. The cherry closet cabinets are a bold neutral in every setting. 
This cherry finished closet organizer system can bring chaos and clutter under control and have your closets looking organized and beautiful. Cherry closet cabinets can update the design of the closets in the home whether for the bedroom, linen closet, laundry room, basement or garage. Cherry closet cabinets provide a timeless storage solution that will never go out of style.
Cherry Closet Cabinet
Features & Accessories Gallery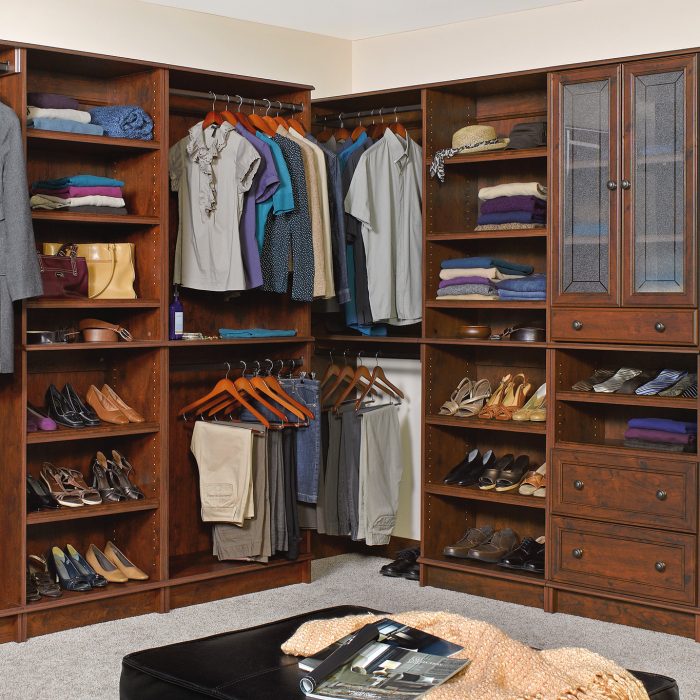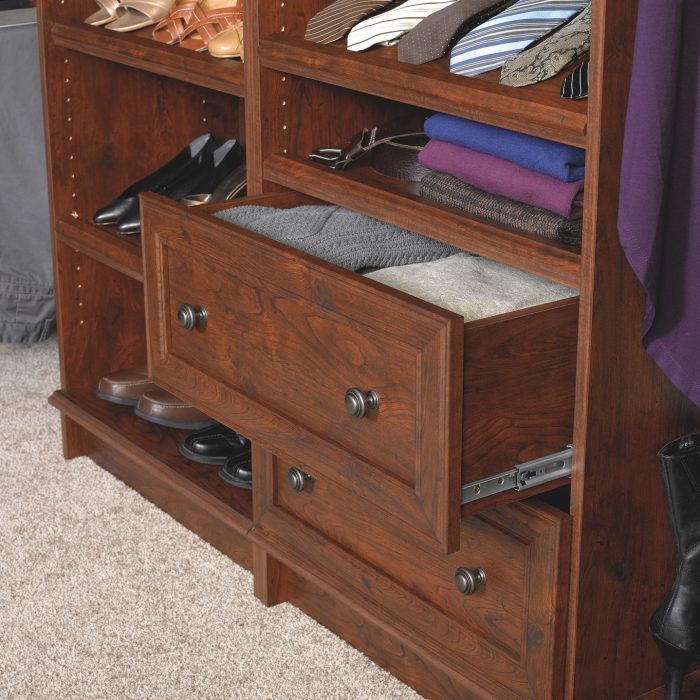 Cherry Closet Open Drawer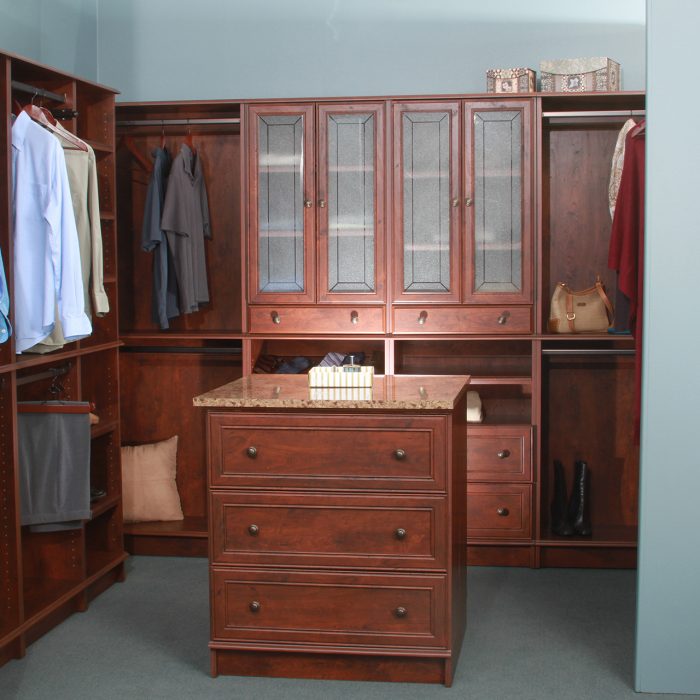 Cherry Closet Walk-In Closet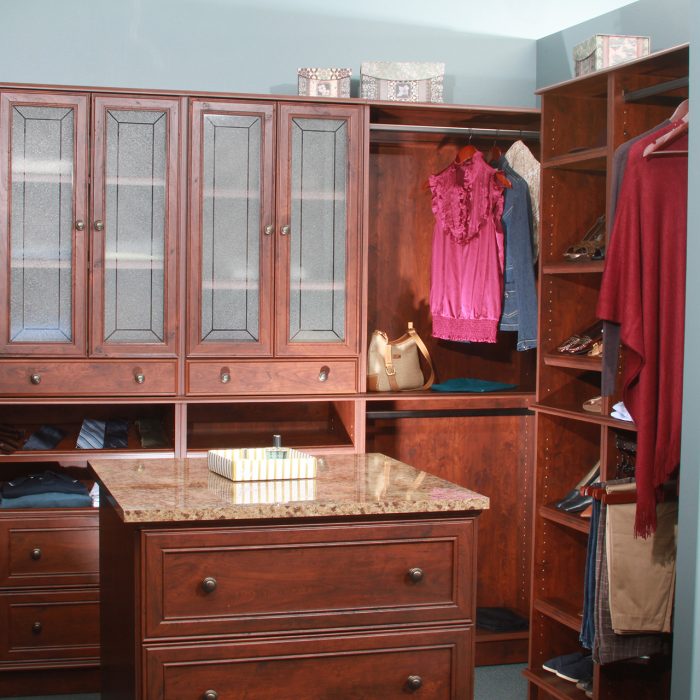 Cherry Closet with Island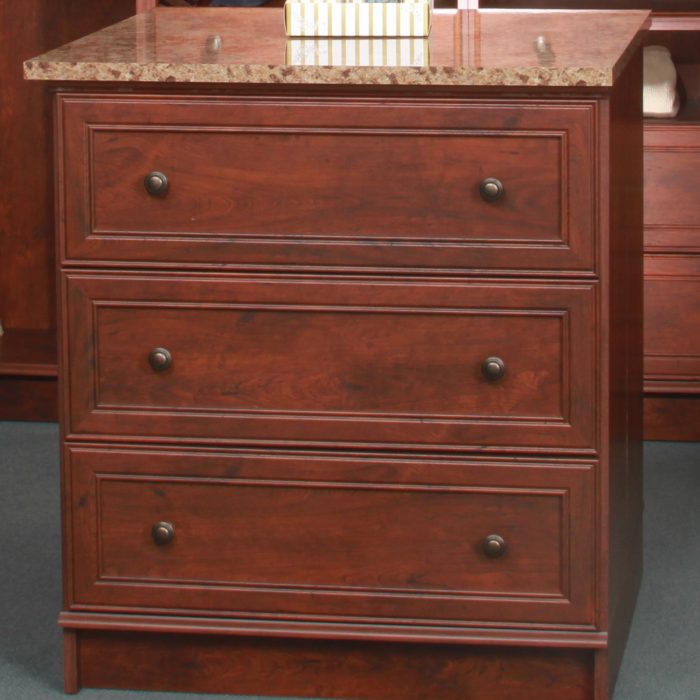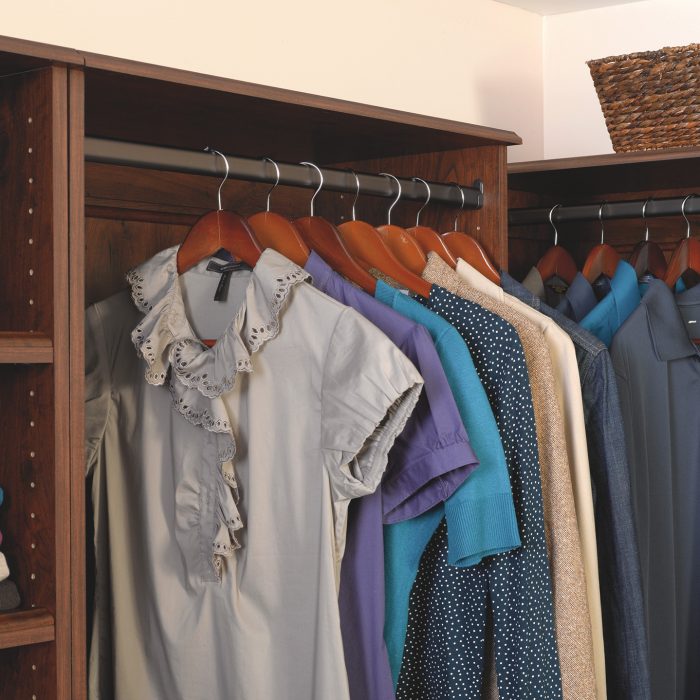 Cherry Closet Hanging Rods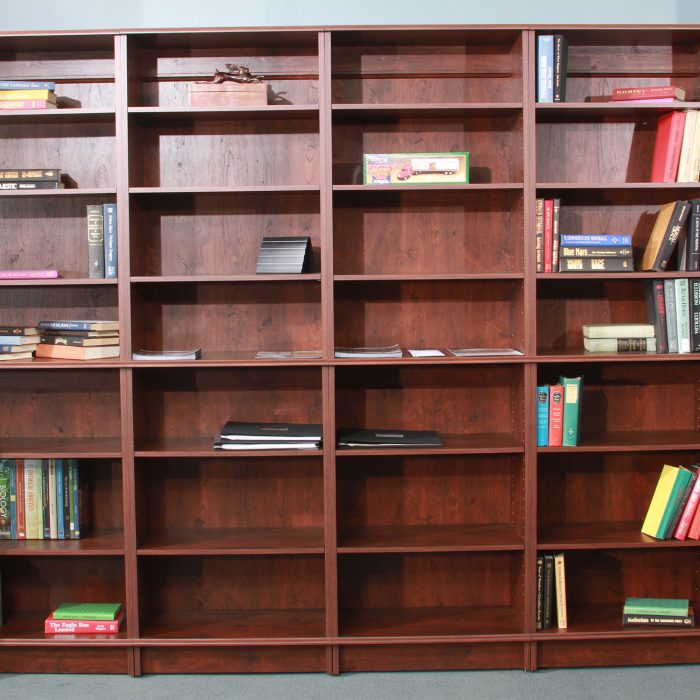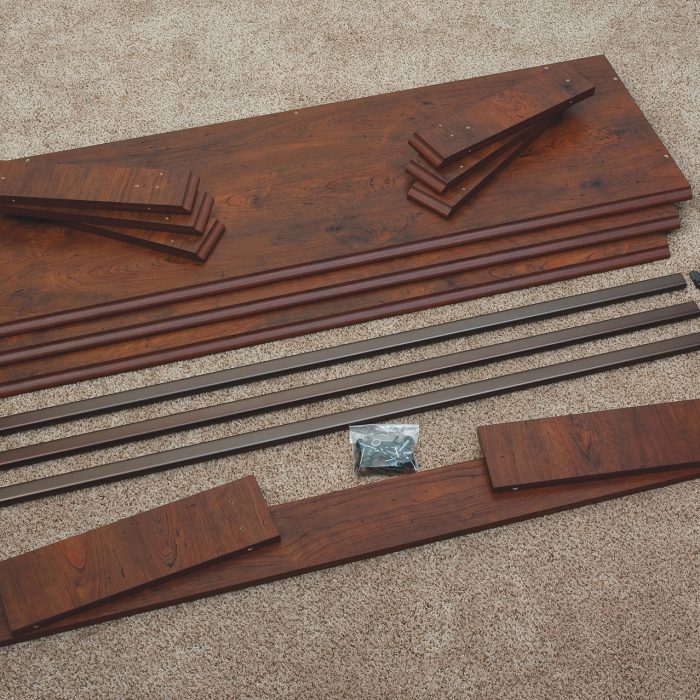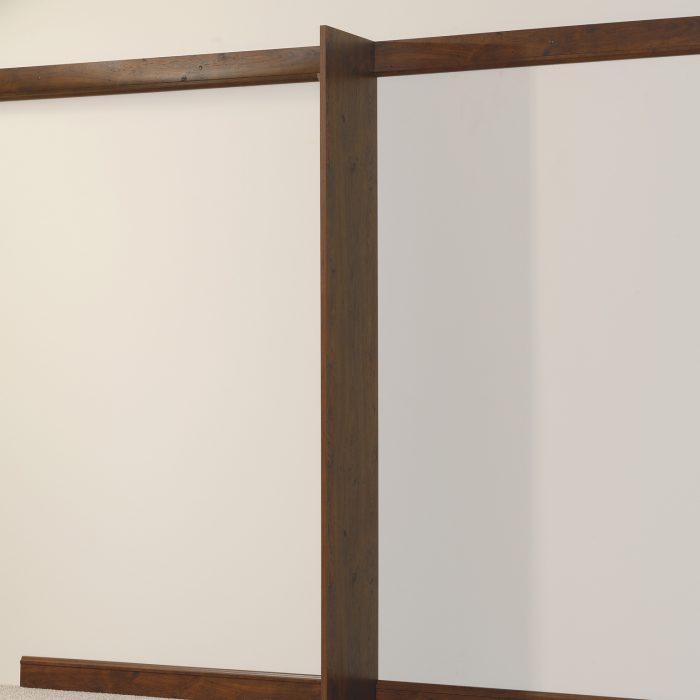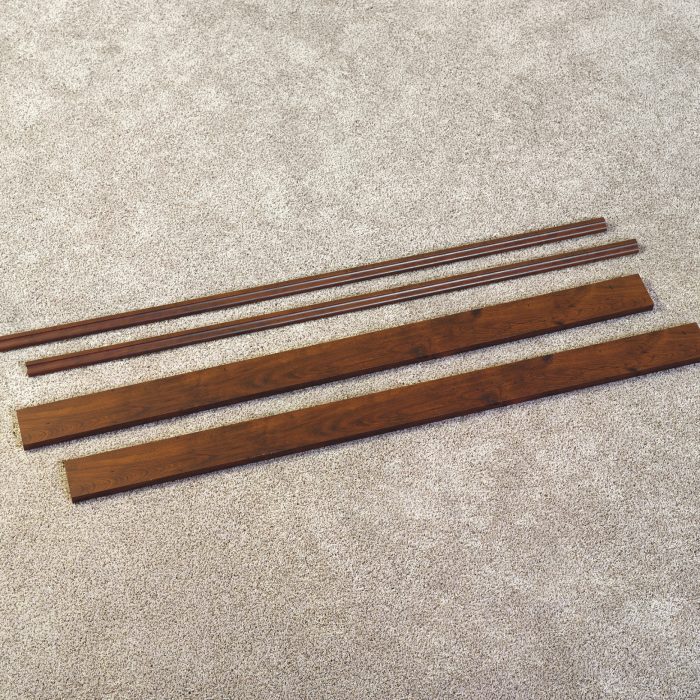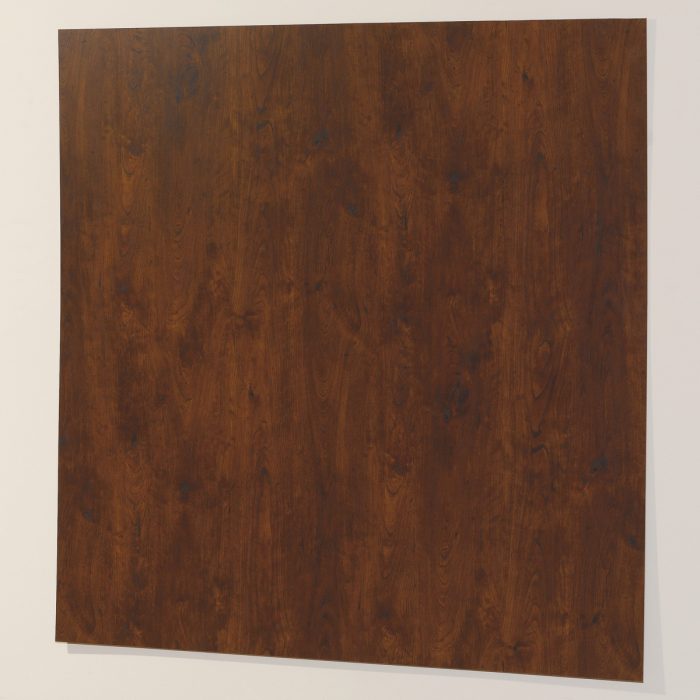 Browse Our Catalog
Click below to see our extensive collection of Closet Cabinets and Accessories.
Explore Our Other Cabinet Styles
Current Style: Cherry Closet Cabinets