BLURB: A decade ago, most Americans were putting their money into stocks, which is still a popular investment vehicle. However, investors today are looking beyond the stock market into an industry that has compellingly outperformed in the past few years: Real estate. Read on to discover what the youngest real estate experts have to say about entering the industry early.
A recent survey by RealtyShares, done in collaboration with Harris Interactive, has made an interesting observation: Millennials, aged 18-34, believe real estate works better as an investment than the traditionally preferred stock market. This generation has been witness to multiple financial events: The subprime mortgage crisis, which led to the burst of the real estate bubble, the ensuing recession and the stock market crash.
Millennials Like Real Estate   
At a time when they were finding it difficult to land jobs, the tangibility of real estate, seems to have appealed more to this generation than the abstractness of stocks. And while it seems trivial, this generation has been overfed reality shows themed around real estate, which has contributed to their belief that the real estate industry is a great investment vehicle, albeit one that is tough, costly and specialized to break into.
With the advent of technology dedicated to opening up investment opportunities in the real estate industry, tech-savvy Millennials are finding it easier to choose real estate investment vehicles. With this perspective in mind, we created a round-up of five popular real estate investors, all of whom became experts in their fields before they hit 35 years of age. And, they have been egging on youngsters to take up real estate careers, citing their own examples.
Here's their take on why it's a great idea for you to enter the real estate industry when you're in your twenties.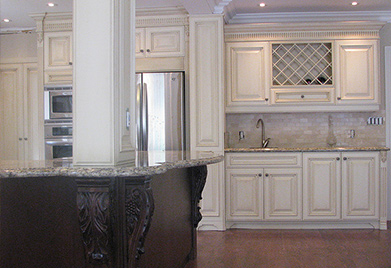 Brandon Turner has sure turned heads in the real estate industry with his immensely successful investing career that began when he was barely 21 years old. About a decade later, Brandon is quite popular in real estate circles as an expert investor. And, as VP, BiggerPockets.com, he actively writes about how anyone can succeed at real estate investing.
In an article on BiggerPockets, he lays out the reasons why it's quite hard for young people to break into the real estate, before diving deep into why they're also the best-suited for the demands of a successful real estate career.
"Because I started investing so young, I've always been the one in my social circles who "is going somewhere." It's a good feeling, but it's not that I've done anything remarkable, really. It's that I've done something remarkable for my age. There is a significant distinction there, but an important one," he writes in the introduction.
Read his full article here: How to Start Investing In Real Estate at a Young Age (or a "Young at Heart" Age)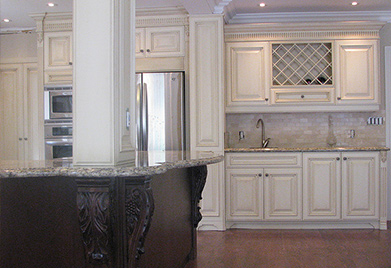 picture credit to http://www.luxmana.com/
Mark Ferguson was 22 years old when he became a licensed real estate agent. But, he bought his first rental property, almost a decade later, when he was 31 years old – something he wishes he had done sooner. Today, he is an extremely successful real estate professional, who has sold over 1000 houses as an agent, owns 15 rentals, flipped over 130 houses and even dabbled with wholesaling at some point.
In a guest post on the website Money Under 30, Mark writes about why real estate investing is a great career choice for people in their twenties. He gets into the nitty-gritties of how real estate compares to the stock market as an investment vehicle; why being young can be a plus when you want to invest in real estate; and how you can spot a great deal using his expert tips.
"Rental properties can be an awesome investment that allow you to retire early. It is not a get rich quick scheme and it is not easy to do. Real estate investing takes time, flexibility and ambition to make it work well. The sooner you get started, the easier it will be and the better off you will be later in life," he writes in conclusion.
Read the full post here: Why You Should Consider Real Estate Investing In Your Twenties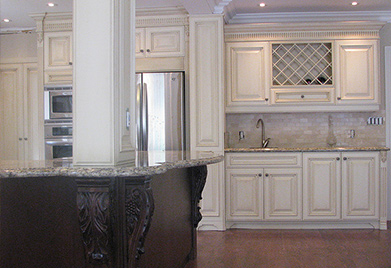 picture credits to the business journals
At 31 years old, Josh Simon's is already a name that's well recognized within commercial real estate circles. He is another early bird who acquired his real estate license and bagged his first deal when he was barely 18 years old. He then went on to found his own commercial real estate investment firm, SimonCRE in 2010 and hasn't looked back ever since.
In a post on his website's blog, Simon writes about how knowing when to quit something can really save you. Citing his own personal experiences, he talks about how his youthful drive and energy found him wetting his feet in multiple, rather disconnected pools. He reveals that it was a tough decision to quit certain things, but one that ultimately paid off and propelled him towards his ultimate goal: Building the success of SimonCRE.
"And that's when I started to see the success that I had hoped for. I spent more time focusing on what was really important to me, SimonCRE. The company grew from just a few employees doing a handful of projects every year, to a more than 20-person team building roughly $80-100 million worth of projects a year, and became one of the largest commercial real estate developers in the single-tenant space," he writes.
Read his full post here: How Quitting Worked for Me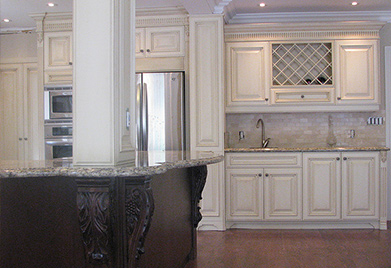 picture credits to house flipping HQ
There aren't many people, in the world of real estate investment, who don't recognize this Flipping Junkie from Texas: Danny Johnson and his wife Melissa have been flipping houses for more than a decade and are now the go-to people for anyone who wants to sell houses fast in San Antonio, Texas. However, Danny wasn't always an expert who had it all figured out: In fact, he was a software developer who got laid off before he began flipping homes full-time.
In a post on his popular blog, Flipping Junkie, Danny writes about how he transitioned from being miserably employed guy into someone who thoroughly enjoyed the challenges of being self-employed. At the time, Danny wasn't in his early twenties, raring to take on the world, but a young married man with kids who had to consider the consequences of losing a steady paycheck.
"It didn't take long to realize that I was making much more money flipping houses than working at the job. Which is why it's strange to look back and wonder why I stayed on the job for so long. I mean, it was about 3 years that were spent house flipping part-time. That's a pretty long time," he writes, talking about how it was hard for him to make the decision to quit his job so that he could flip homes full-time.
Read his full story here: How I Escaped My Job And Became My Own Boss Flipping Houses For A Living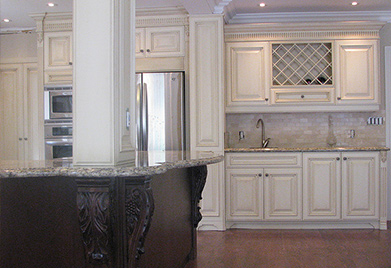 picture credit to city reality
We'd like to close this round-up with another example of a successful commercial real estate developer who started out as early as 18 years old. Mitchell Moinian from the famed Moinian Group, which has been building commercial buildings in Manhattan for the past 30 years, was just a teenager when the business acquired the property where their luxurious rental building SKY stands today. Mitchell was quick to learn the trade, interning at a global real estate services company while he was still a high schooler and selling his first commercial property at the age of 18. Today, he is a senior vice president at the family-run business as well as the project manager who oversees work at SKY.
In an interview with CityRealty, the 29-year-old developer talks about the various projects he is involved with as well as the new venture capital direction the Moinian Group is taking with the launch of Currency M. The idea is to create a platform where tech-savvy startups in the real estate industry receive the financial and experiential backing of a large company.
Read the full interview here:  For Developer Mitchell Moinian, the SKY's the Limit
Why Millennials Matter
In a 2016 Pew Report, Millennials became the largest generation of people living in the U.S. The reason that's important is because it's this generation that will have the power to alter the market as they graduate, find jobs, get married and begin building their net worth. This is a generation that is enthusiastic about opportunities in the real estate industry, but worries about not having enough guidance in the process. With more and more technology being developed to simplify the process of real estate investment, it's highly likely that many Millennials will take the plunge.