If you're looking for high-quality, all-plywood, and hardwood RTA low-price kitchen cabinets, Cabinet Corp can help. At Cabinet Corp, you will find various trending styles and colors of kitchen cabinets at affordable prices. Best of all, because there are no retail mark-ups or hassles of middlemen, you're dealing directly with the wholesale manufacturer, which means higher savings for you.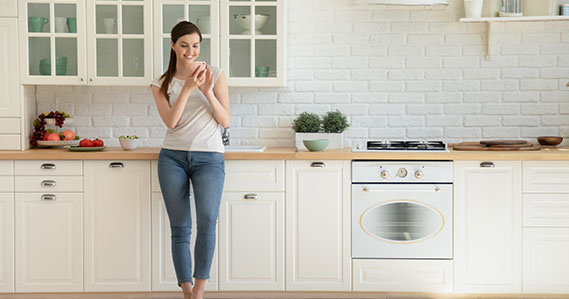 Discount RTA Cabinets Online
Ordering RTA kitchen cabinets online has become more popular. And because they are flat-packed, they ship out quickly (within 48 hours) and are typically delivered within 4-6 days. You could effectively start your project one week from ordering your cabinets. Discount RTA cabinets at the best-priced cabinets you'll find online. And when you work with a manufacturer, like Cabinet Corp, which produces all-plywood and hardwood wholesale kitchen cabinets, you'll maintain your project budget every time. This makes your clients happy and allowing you significant business margins.
The Most Popular Styles And Colors To Choose From For Any Kitchen
Frequently Asked Questions About Discount Kitchen Cabinets
Ready To Buy Discount Kitchen Cabinets For Your Project?
Our expert designers are waiting to help you. They'll cover everything from designing the layout to choosing the cabinet style and color. As a cabinet dealer, our design services are completely free.
You'll also receive a Dealer Kit that includes all 18 cabinet door styles and finishes, closet samples, along with our 40-page brochure, and a Welcome packet with detailed instructions on how to navigate the website.