Everyone knows cabinets are the heart of any kitchen remodeling job. A kitchen just wouldn't be a kitchen without cabinets to store all the dishes, tools, food items and equipment that is used there.
As a contractor working with clients on remodeling this space, you need to be on top of your game, offering guidance, tips and suggestions for these projects. You can find plenty of tips and inspiration on any of our social media channels that we post to daily. Something else that can help set you apart from the pack is the selection of cabinets you offer.
As a supplier of online wholesale cabinets, we at CabinetCorp have another suggestion for you. In today's blog article, we want to share why buying online wholesale cabinets should be top of mind for your home remodeling projects.
Easy Online Shopping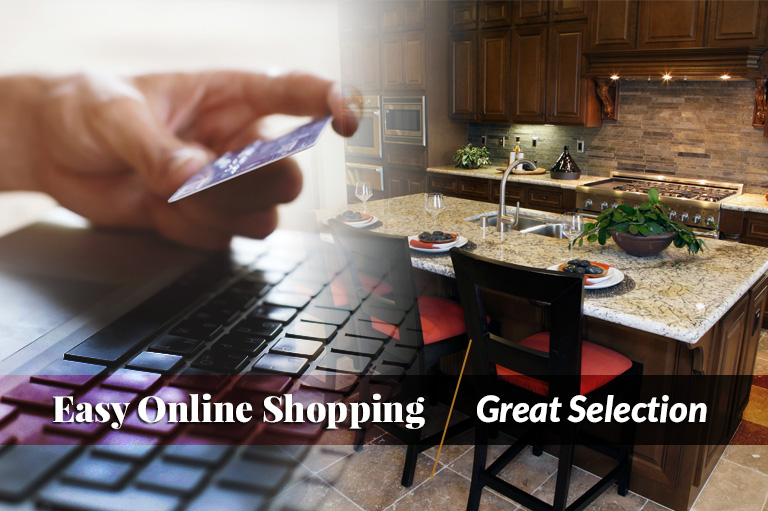 As a contractor, you can become an authorized dealer with CabinetCorp. This makes it easy for you to order our online wholesale cabinets for any project you are working on. You can check out each line of cabinets we offer to see which fits your customer's needs and then order all the pieces you need. Our online ecommerce site remembers your previous purchases, making reorders even easier. And all of our cabinets come with a limited 5-year warranty.
Great Selection of Cabinets
CabinetCorp offers the looks today's homeowners are wanting. They can choose from the traditional looks of Cambridge Cherry or Yorkshire Antique White, for example, to the more modern stylings of Shaker Jet and Sunderland Tan. Each of our 11 lines of online wholesale cabinets offers a wide assortment of sizes in base, wall, and tall cabinets, plus the popular accessories.
Cabinet Door Samples Available
Seeing a picture is one thing, but getting to actually touch the cabinets is another. Customers want to get a feel for what they are buying and our cabinet door samples make this possible. You can order the door samples you want and have them available for your home remodeling clients. Once they feel the quality finish and strength of our online wholesale cabinet doors, they are sure to be pleased. They can start envisioning what their dream kitchen will look like.
Quality Online Wholesale Cabinets
All CabinetCorp cabinets are composed of a solid birch frame with a veneered MDF center panel, with full overlay doors and concealed European style hinges. Our quality dovetail joint drawers feature under mount epoxy drawer glides for smooth opening and closing. These cabinets have a UV coated natural interior, which brings out the wood grain and has a clear coating. Our popular glass door cabinets come with interiors that are painted or stained to match the exterior. And our Madison Cherry line features a veneered interior to match the exterior. You and your clients are sure to appreciate the quality of our online wholesale cabinets.
Next Day Direct Shipping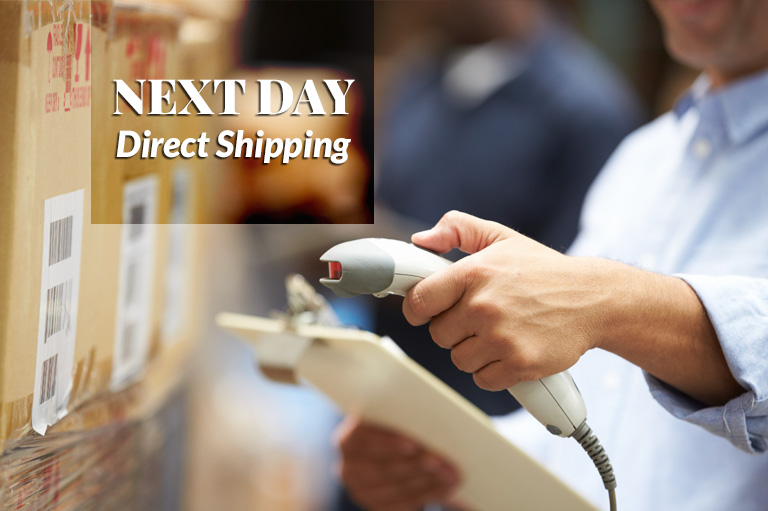 You can place your order online from the comfort of your home or office. If you place your order before noon, our ready-to-assemble cabinets are shipped next day. You can have them delivered to your worksite or to your home or workshop. No driving across town, fighting traffic and other shoppers. If assembly is required by our CabinetCorp team, average shipping times will range from 4 to 6 business days.
In today's busy world of home remodeling, contractors are looking for ways to set themselves apart from their competition. We believe choosing online wholesale cabinets like those offered at CabinetCorp can help you do that.
Do you have questions about our online wholesale cabinets? Please contact us. We'd love to talk about cabinets with you.
Connect with us on: